Prelude
Time for my second trip this year to the Carrizo Plains National Monument, and from there to the canyons of southern Utah. Hard to comprehend the feeling of open spaces in the vast grasslands of Carrizo. Here are some shots from our trip in early March. I'm excited to see how things have changed two weeks later!!
There are two main roads by which one can access the monument; CA 58 in the north which runs from Santa Margarita to McKittrick and CA 166 in the south which runs from Santa Maria to Maricopa. Both roads are well know wildflower routes, and welcome alternatives to the more usual routes for traveling between US101 and I5. If you go to Carrizo be prepared! The location is isolated and about 90 miles from the nearest services. Additionally, many of the dirt roads become impassable after rains and there is very limited cell phone reception. On the other hand, there are lots of burrows in the ground for Cassidy to explore, let alone her favorite, LIZARDS!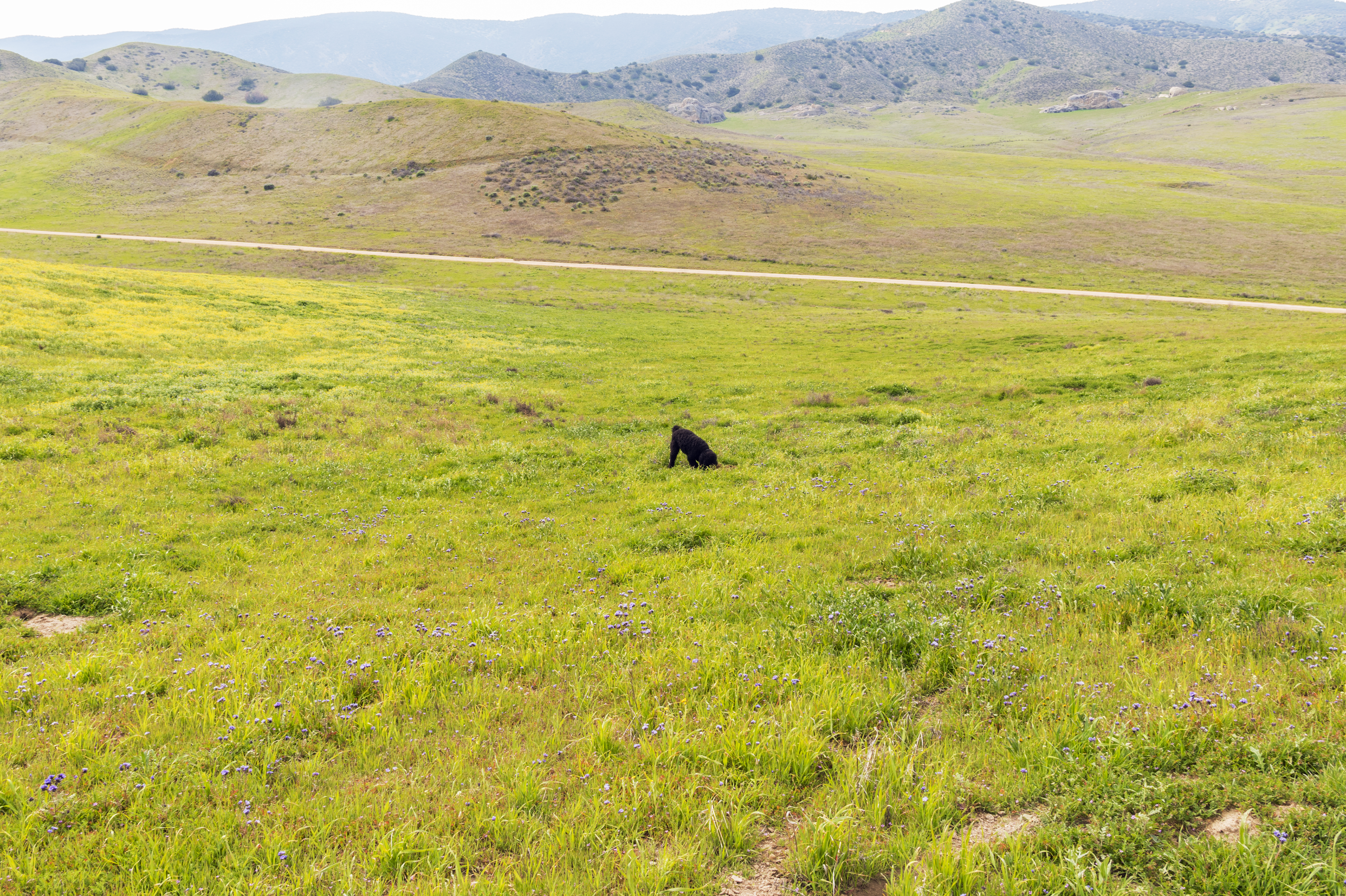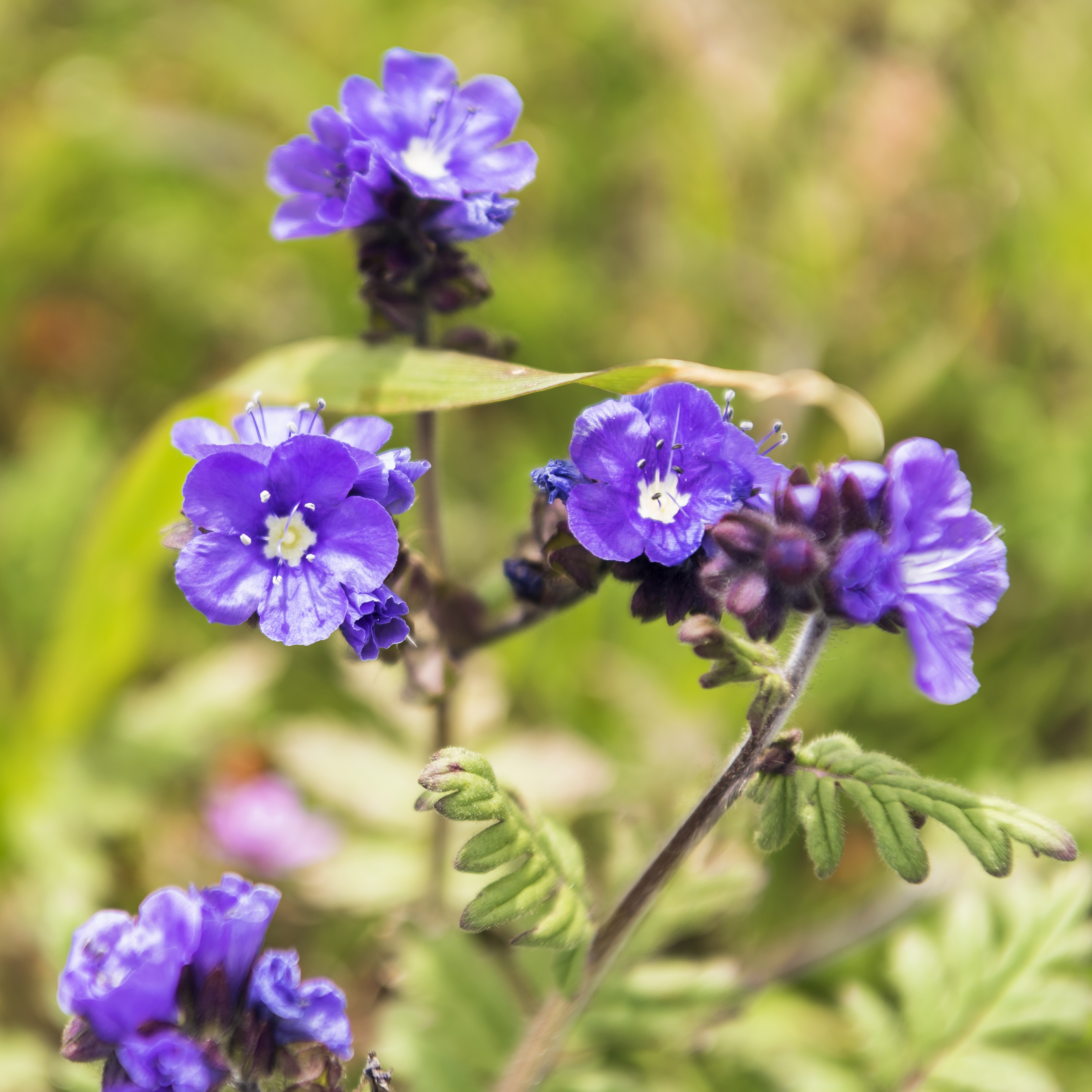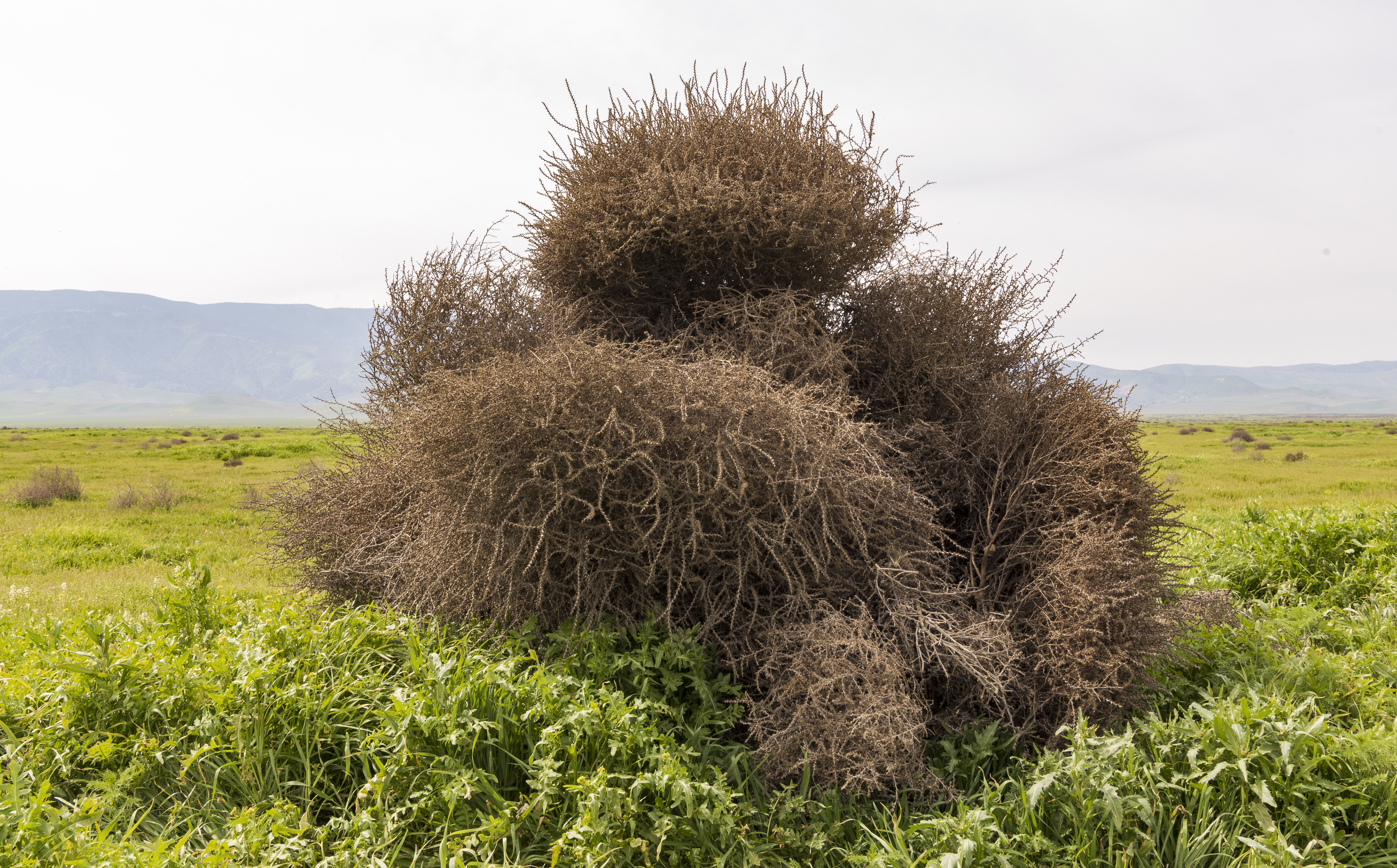 Tumbling tumbleweeds
Day 1 Santa Cruz to Paso Robles
Travelled down to Paso Robles by driving west of 101 this time, through Jolon and between Lakes San Antonio and Naciemento. Here's a view of Lake San Antonio, which I heard was reopened after my trip to limited use for the first time in many years.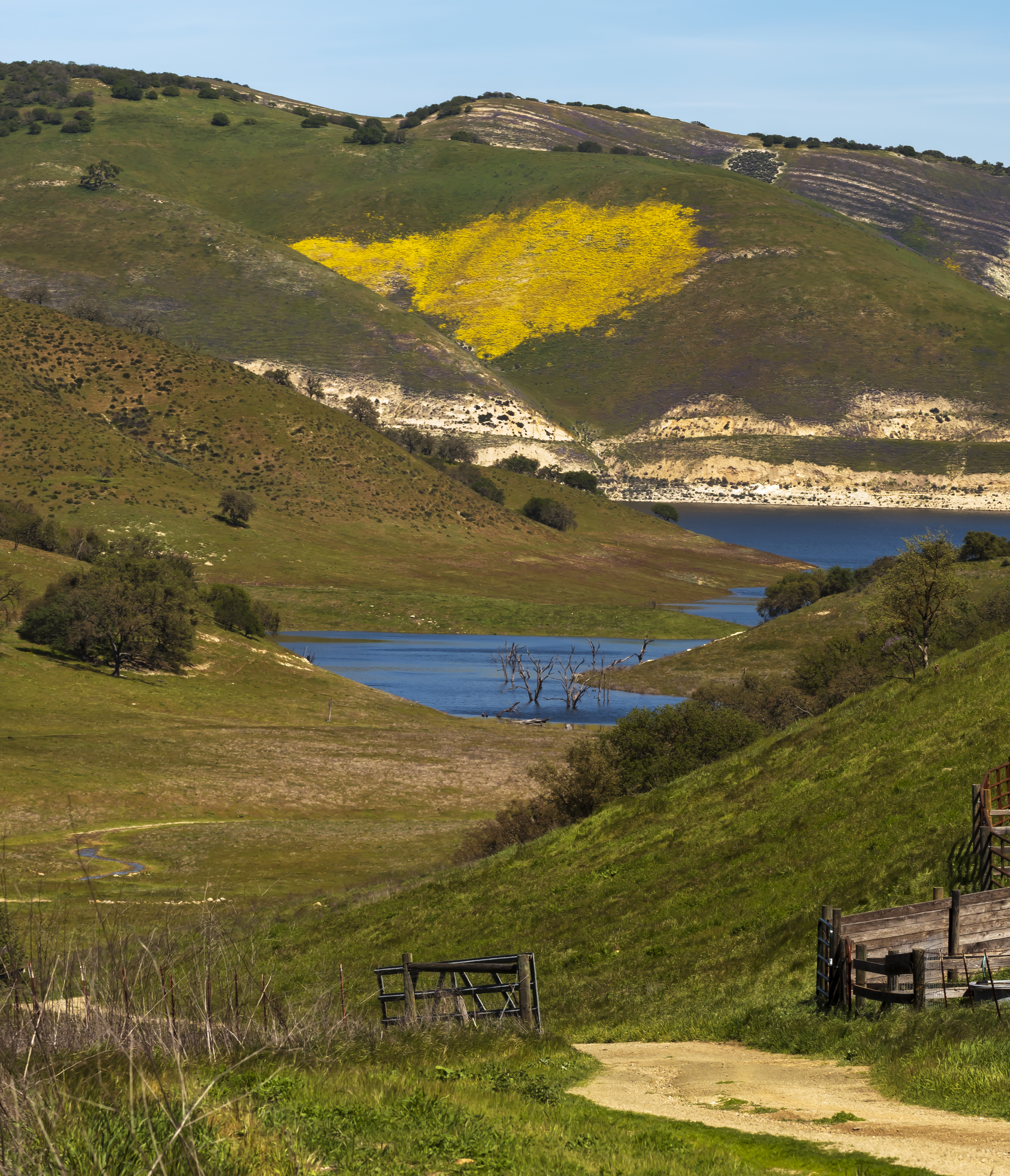 Spent the late afternoon running on the beach in Morro Bay (Morro strand great dog location) and then up the coast for a walk in the headlands of Cambria for the sunset.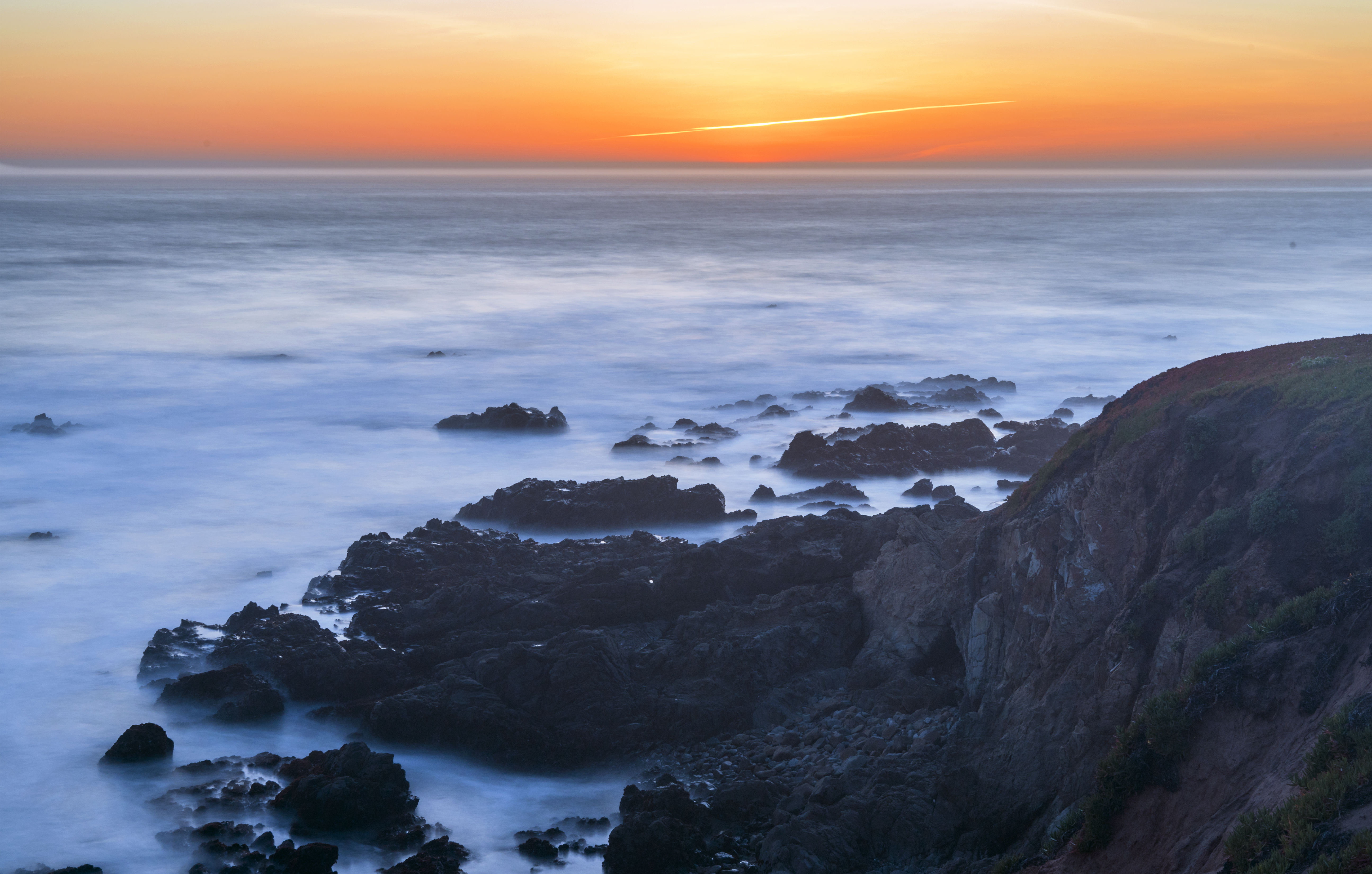 Day 2 Carrizo Plains National Monument via Shell Creek Road
I decided to approach Carrizo from the north via Shell Creek Road to Highway 58 to Soda Lake Road. Along the way stopped at a few places on Shell Creek road to look at the amazing wildflower blooms.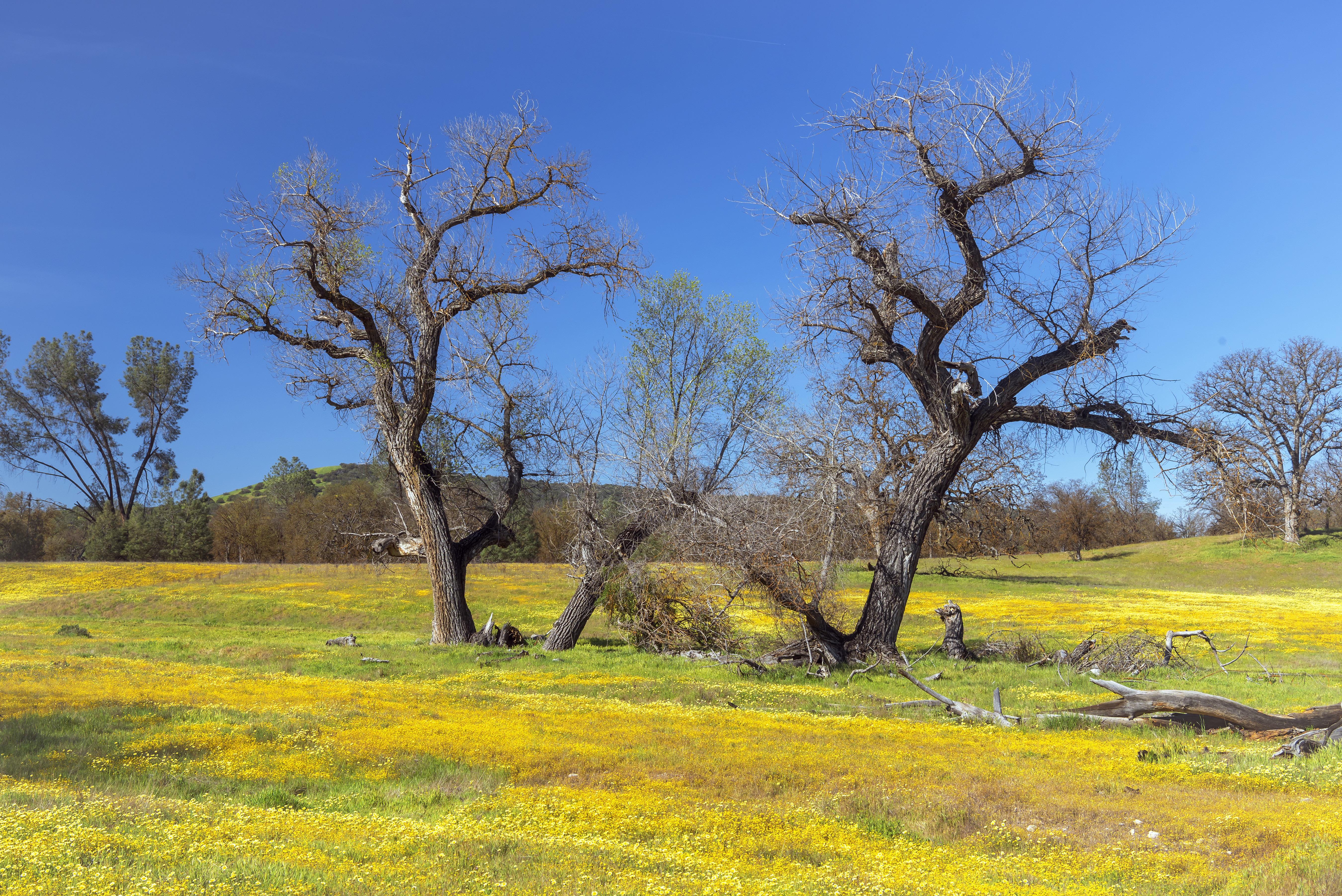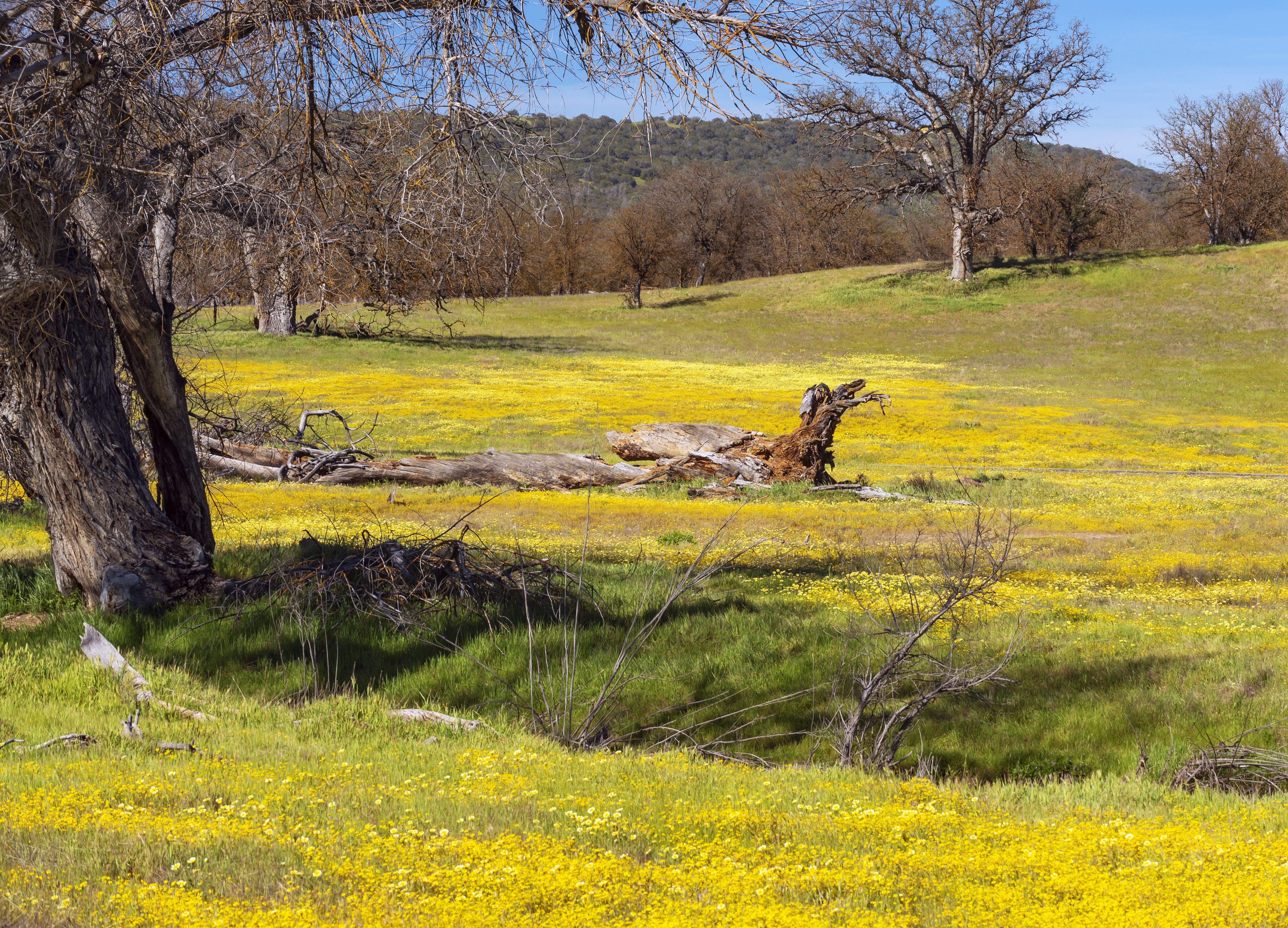 The Carrizo Plains were alive with wildflowers on this visit, as was the Temblor range to the east. Wish we'd made time to climb into the Temblor mountains. I've seen some great bloom pictures from there!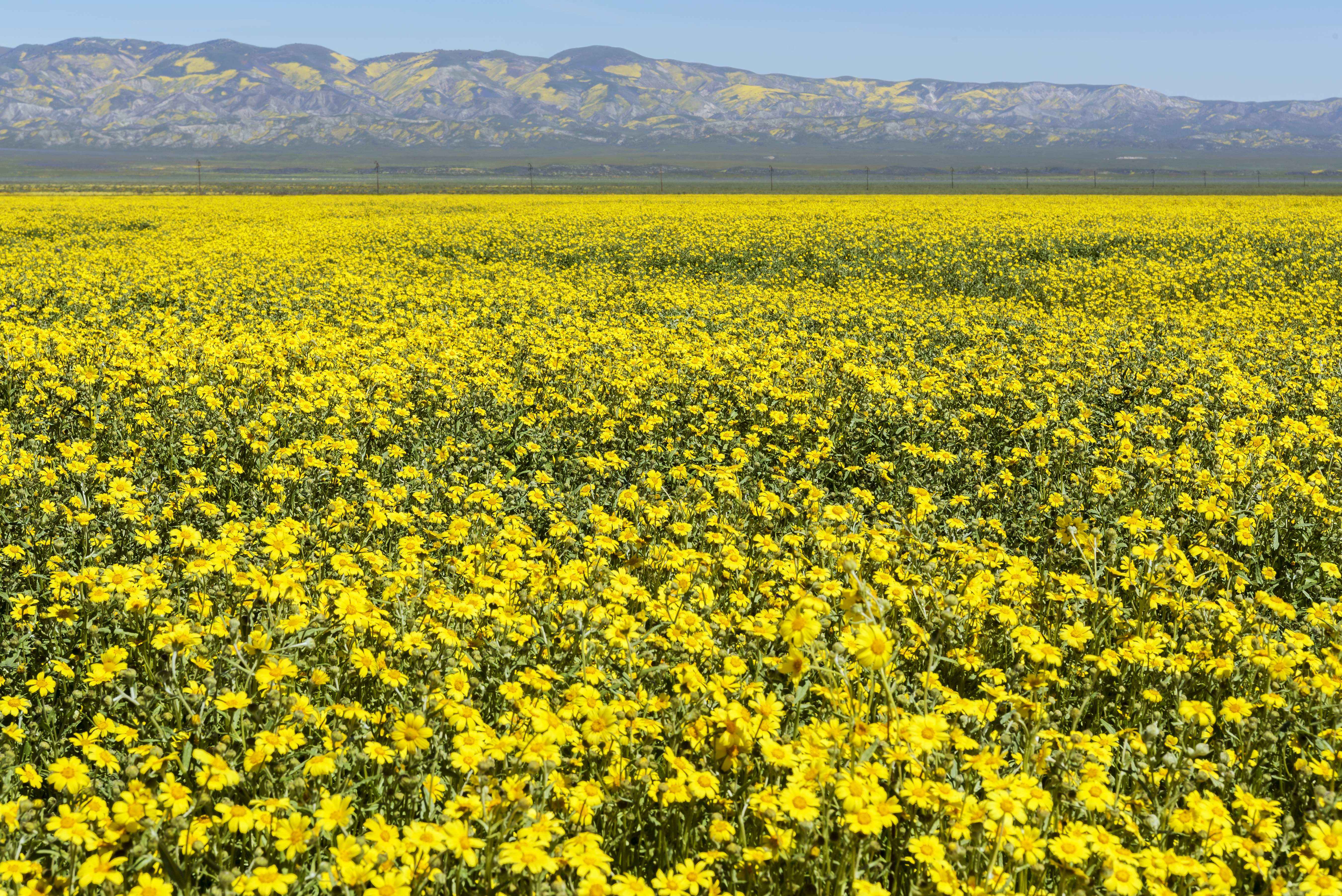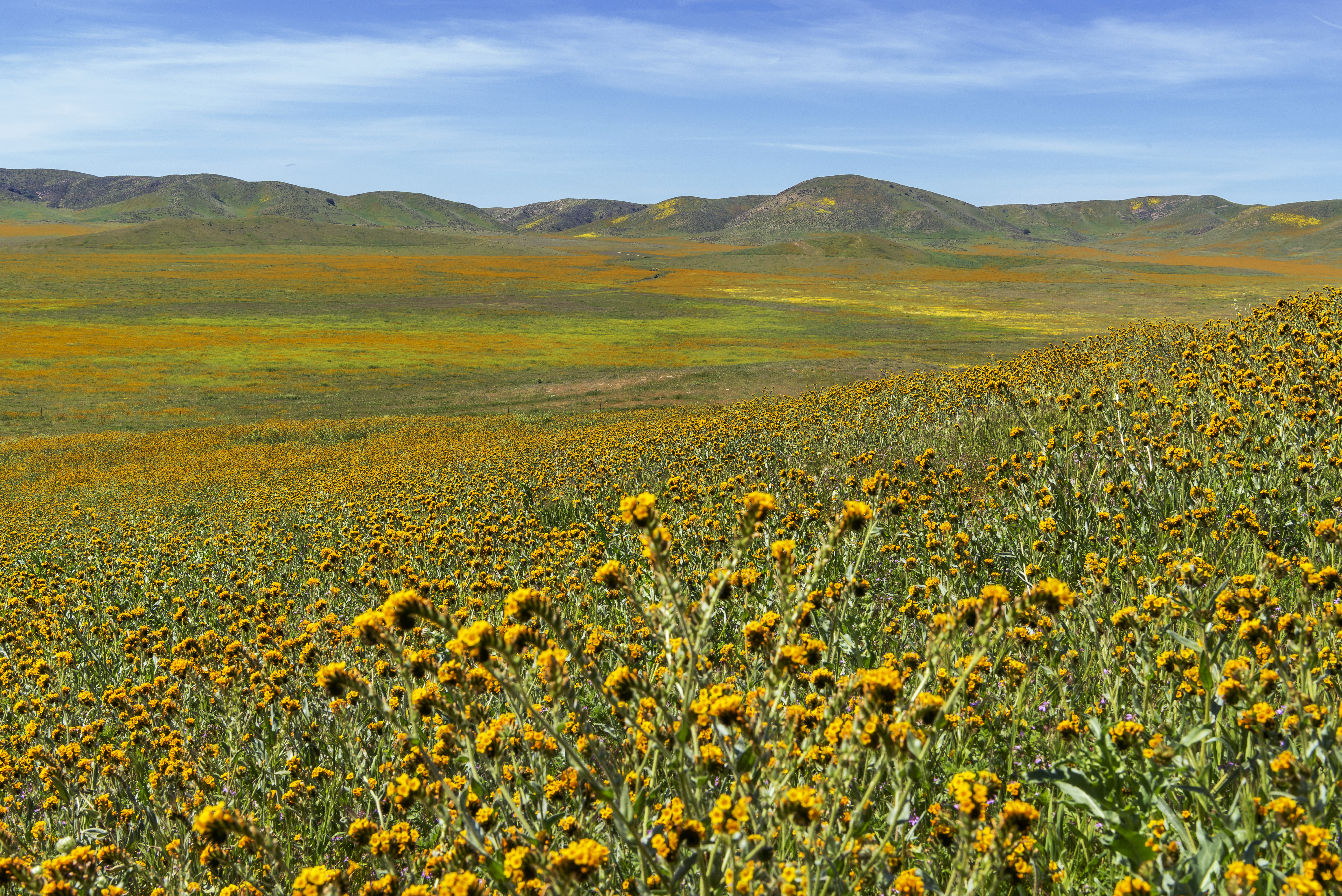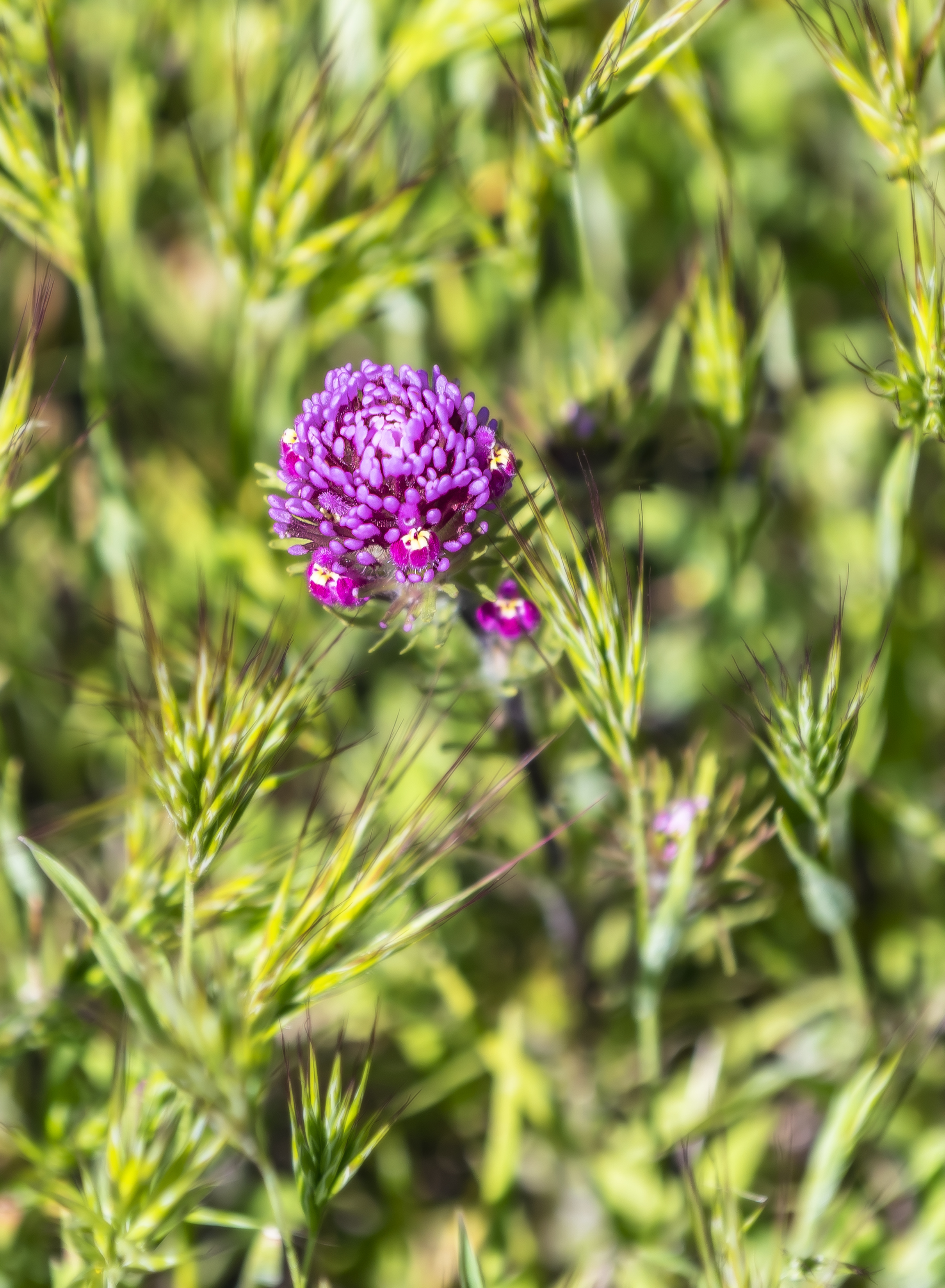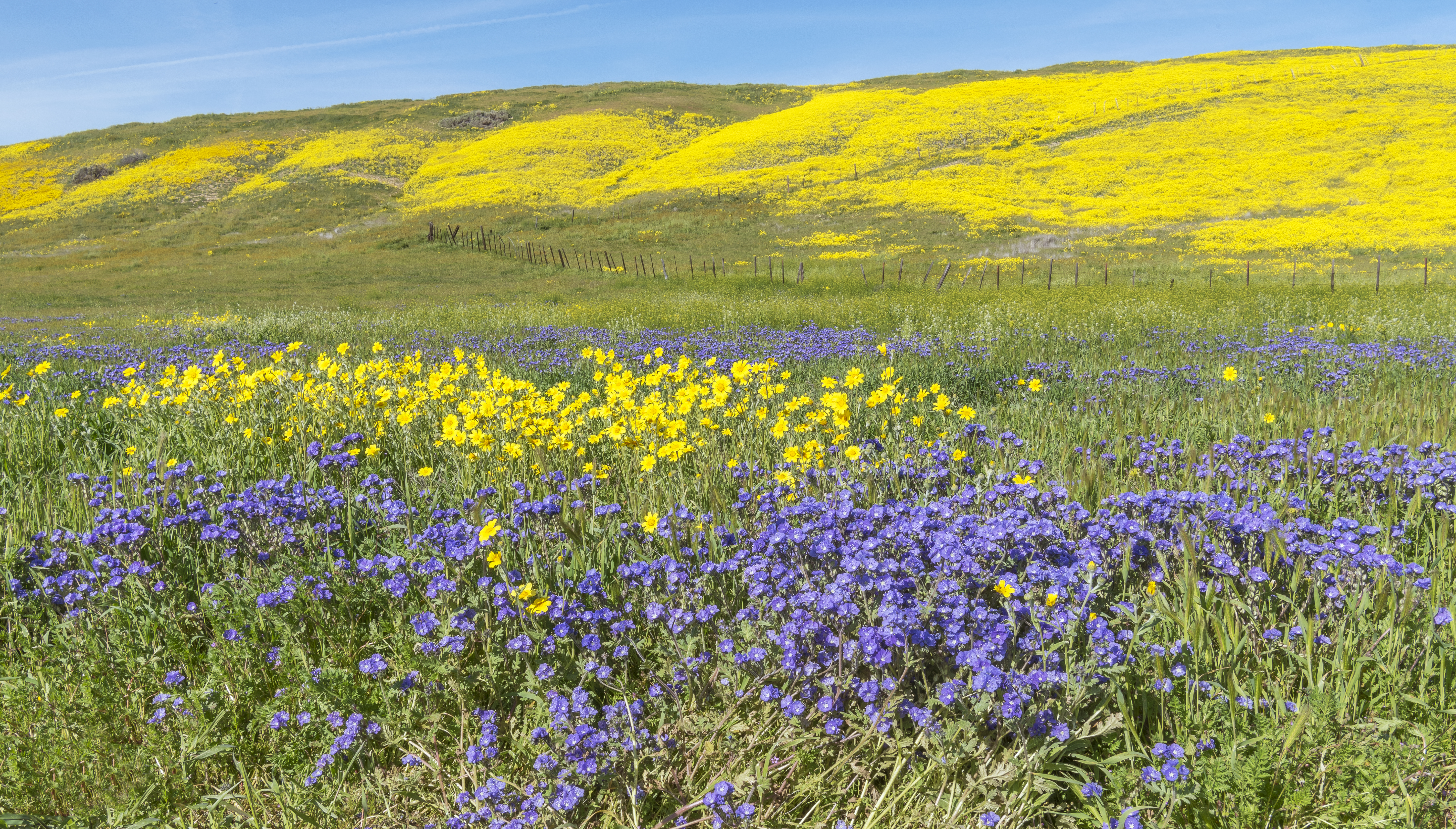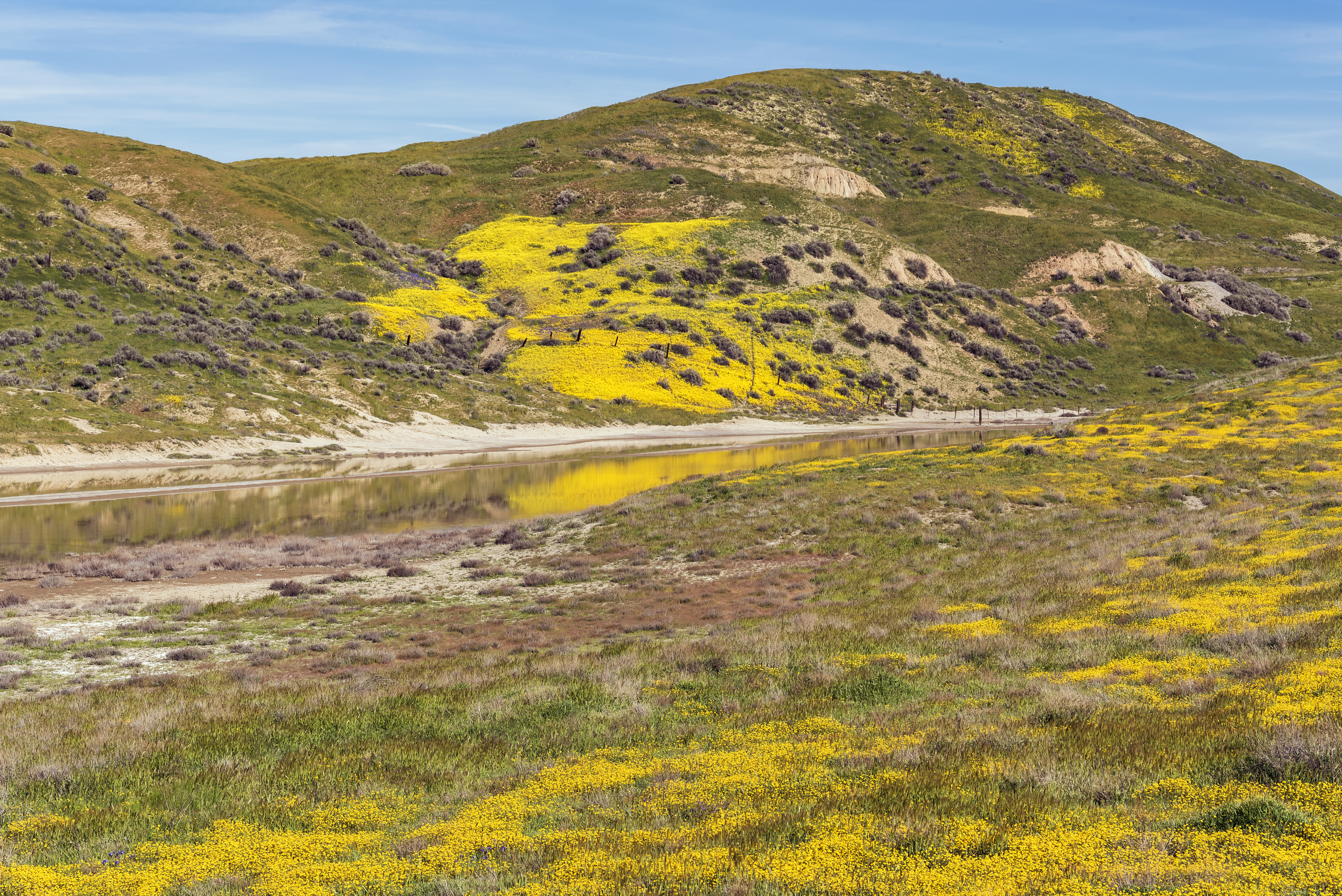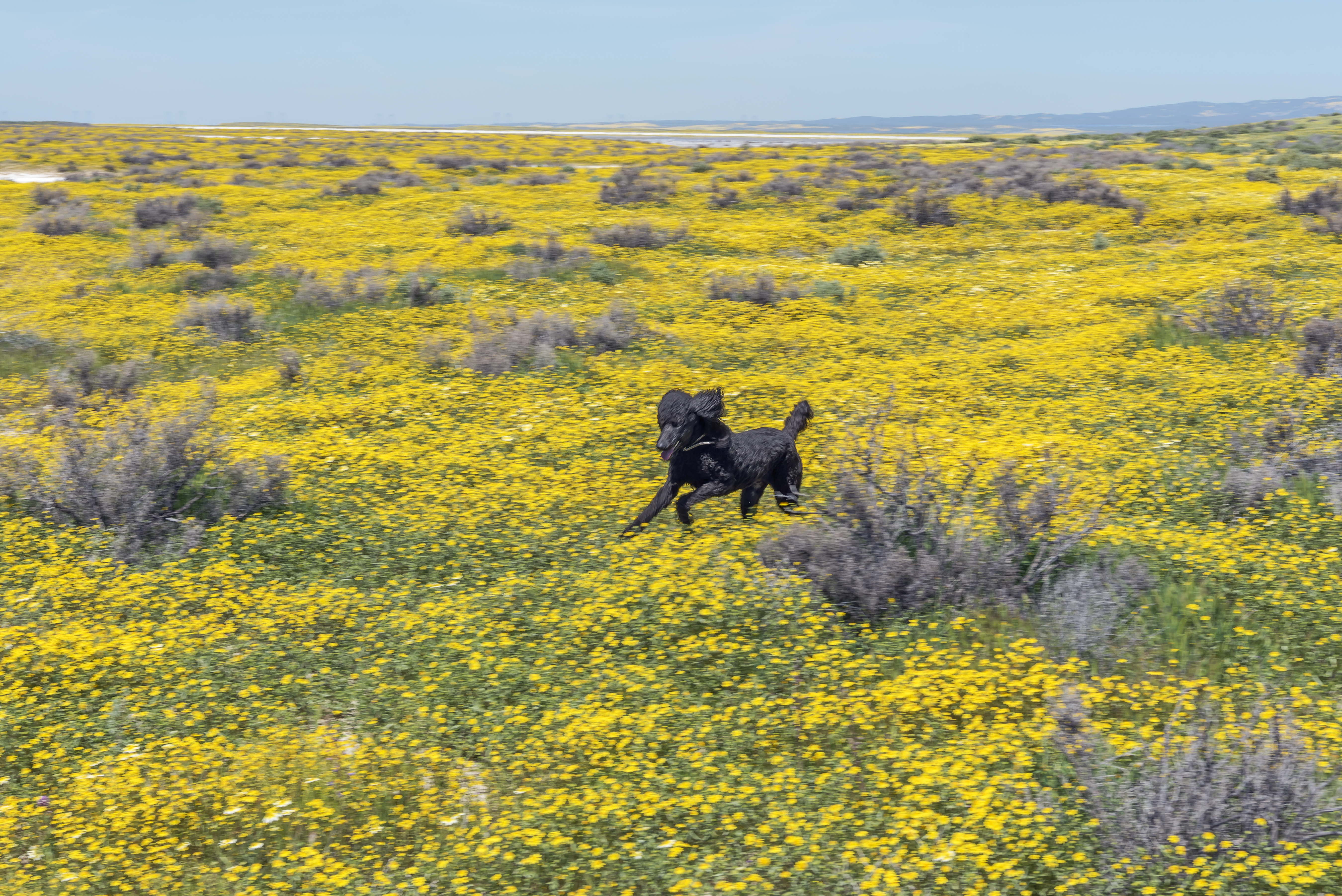 Here's an example of the change that took place in the two weeks between my visits. The first picture was taken from the Soda Lake overlook in mid March and the second picture from pretty much the same place at the end of the month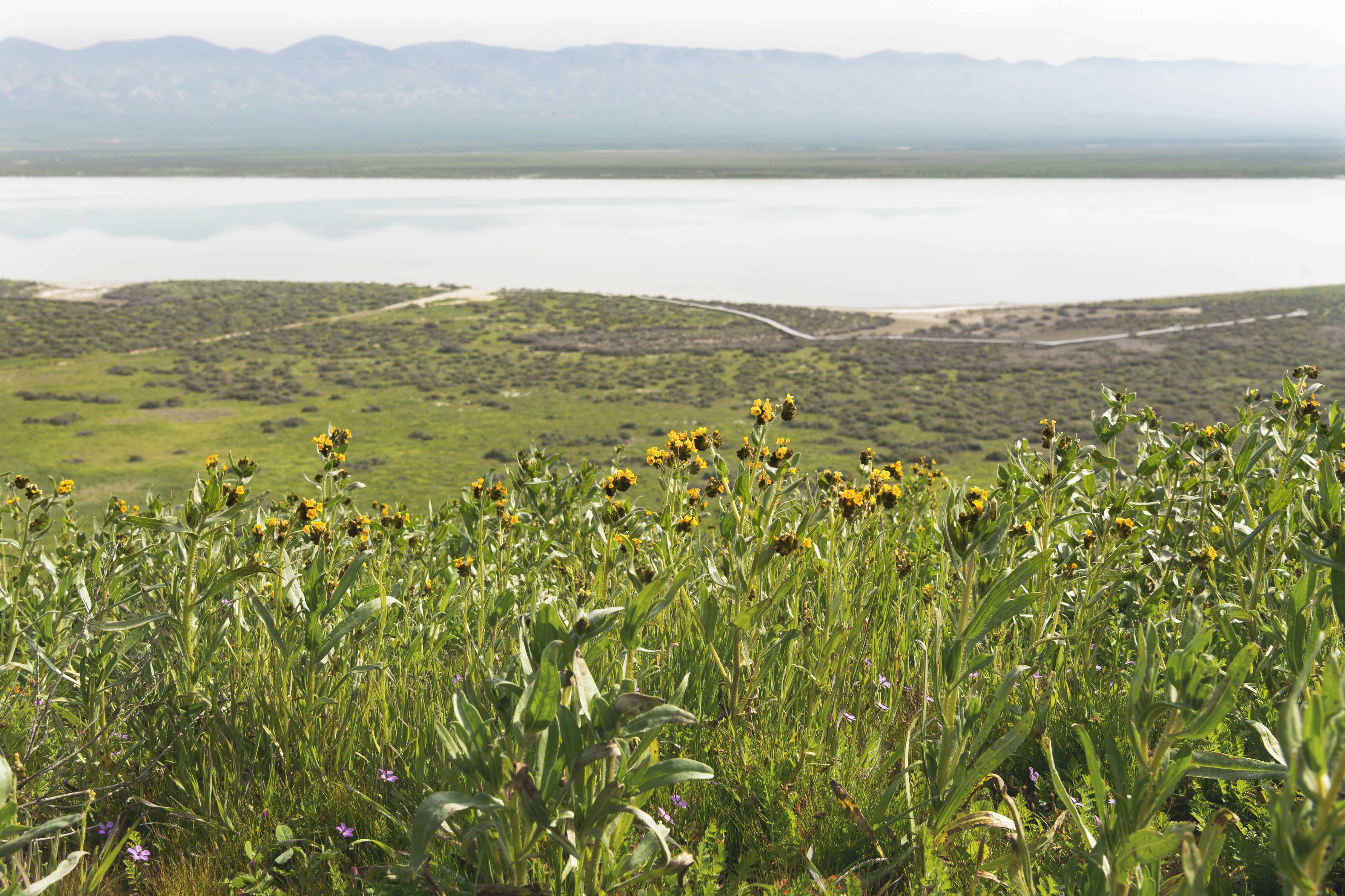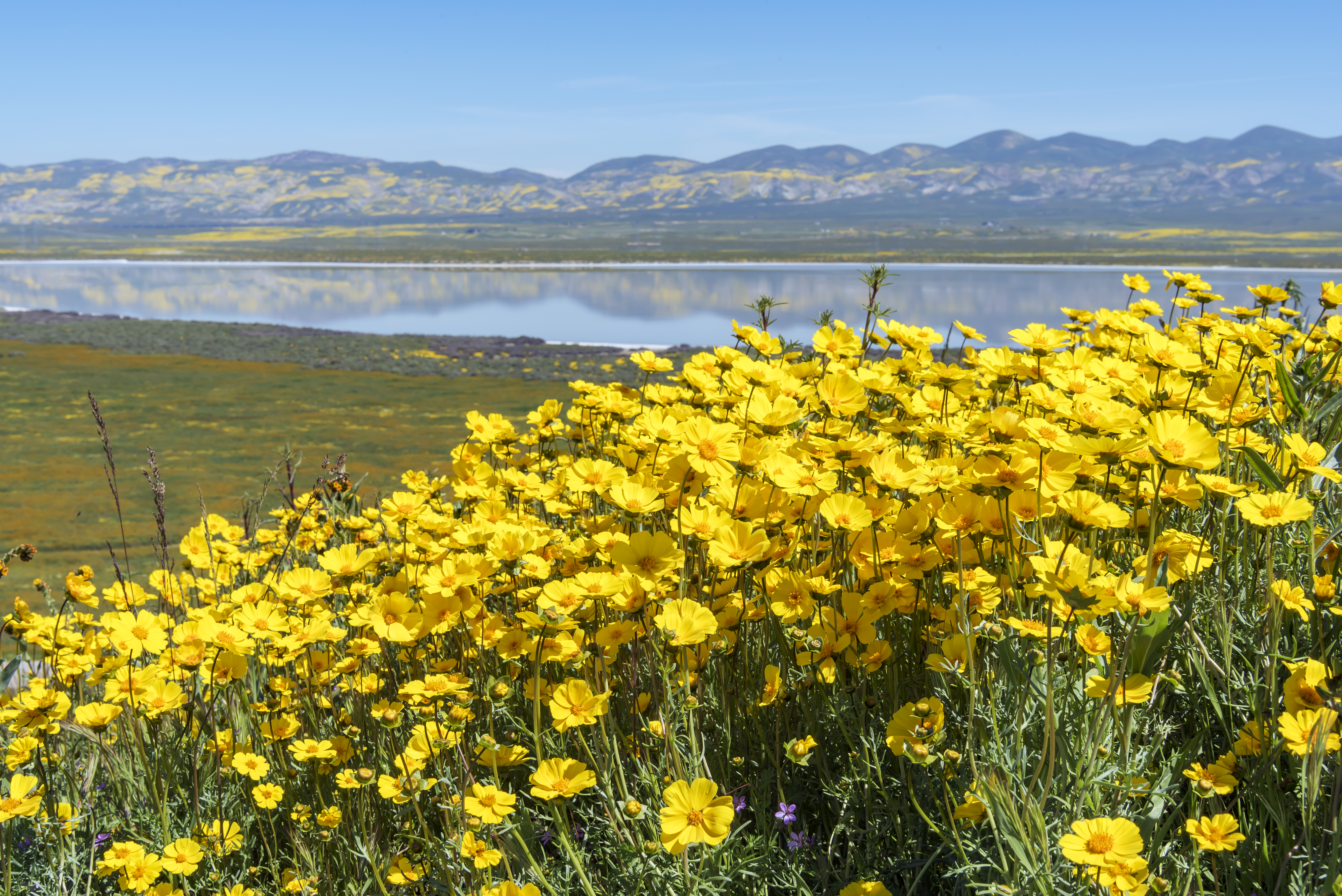 Day 3 Antelope Valley to St George, Utah via Red Rock Canyon State Park
The wind was blowing like crazy when we showed up at the Poppy Preserve, so decided to tour the surrounding area to see the wildflower bloom, instead of waiting in line to pay to enter a crowded park on a day in which the poppies wouldn't photograph that well anyway because of the wind. Besides, that way Cassidy was able to run free in some of the places we found! These two pictures are from an empty field that goes for miles.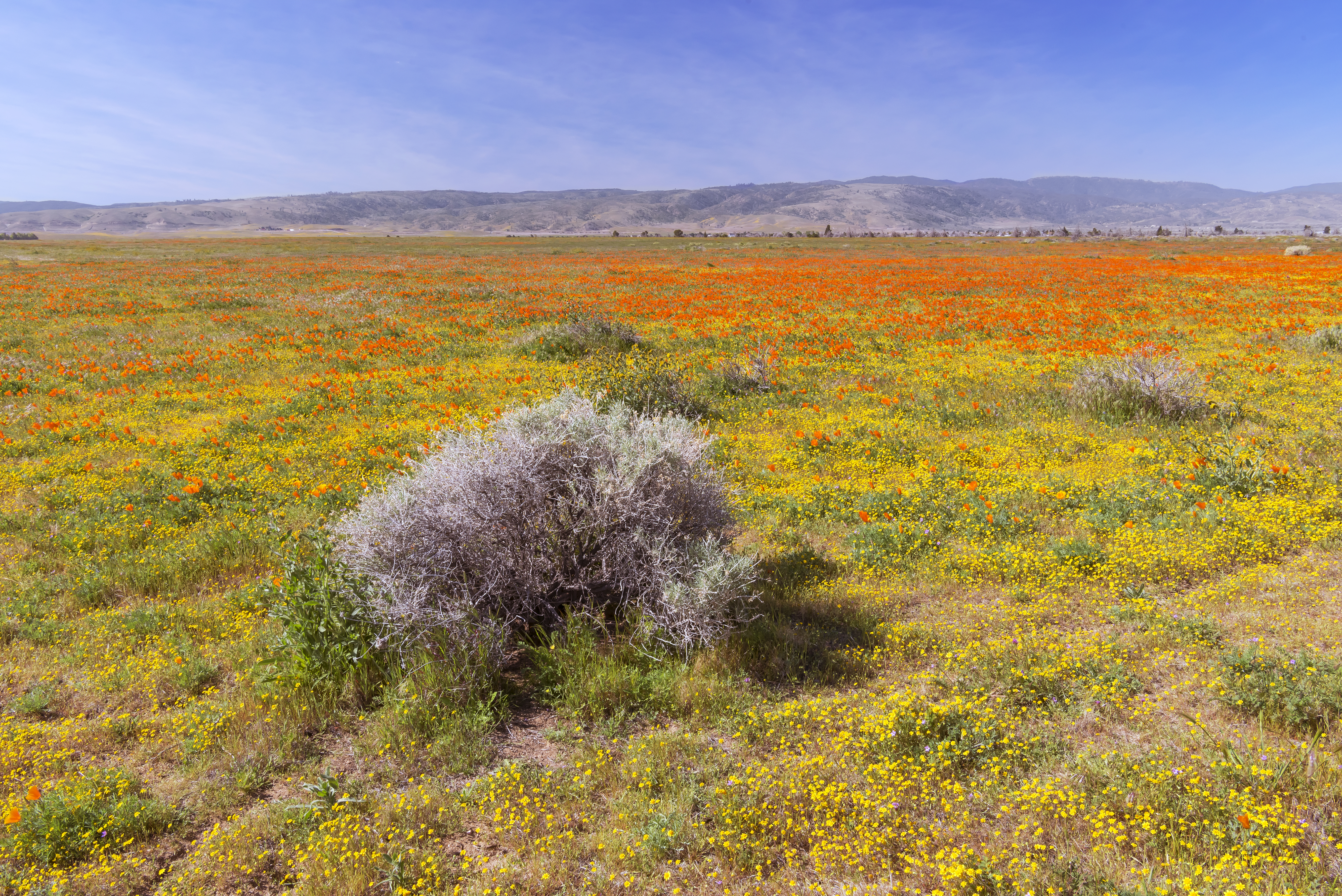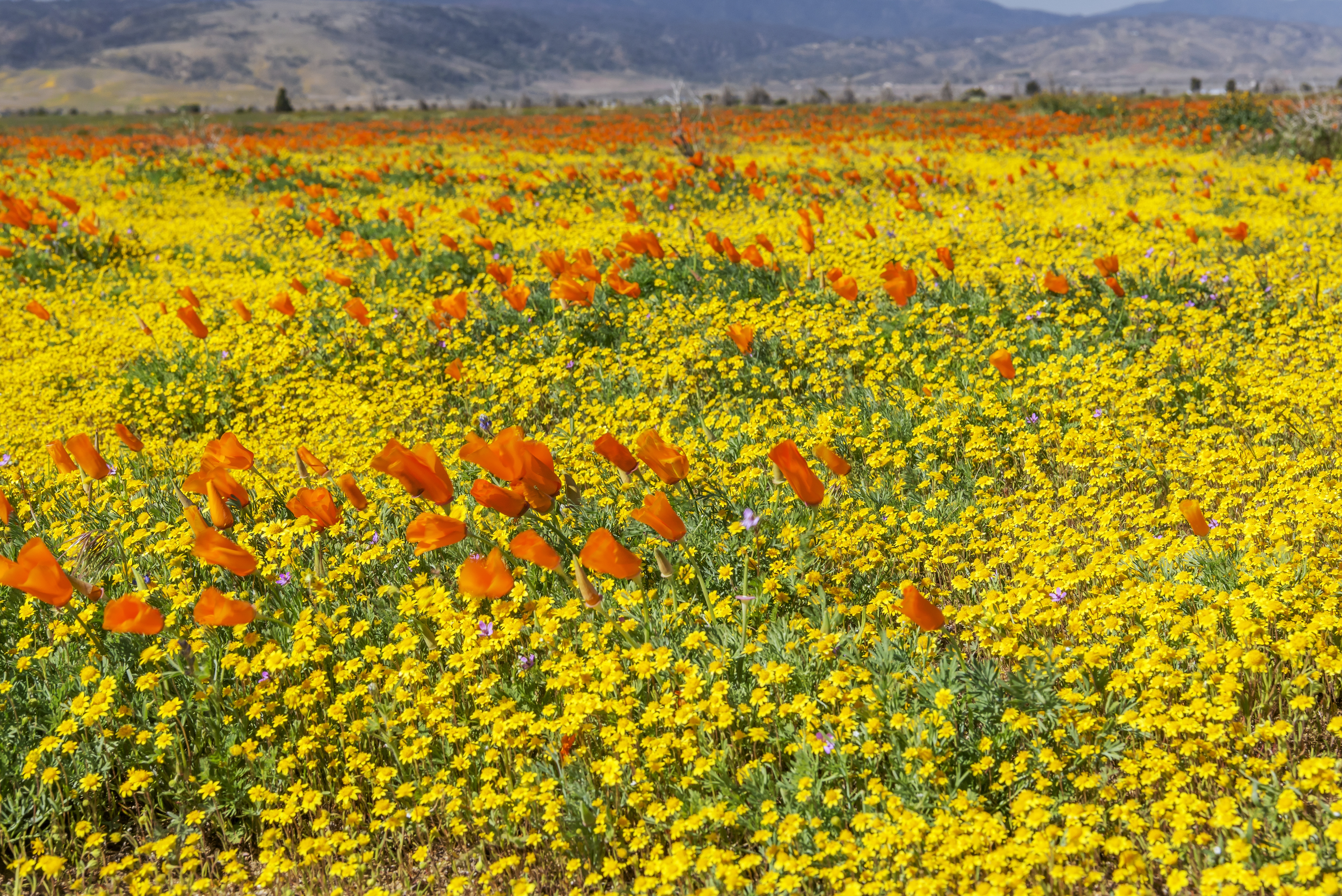 Following this, we drove to Red Rocks Canyon State park on the edge of the Mojave desert and mountains. A strikingly beautiful if arid place, seemingly bigger for off road vehicles and bikes, than for hiking.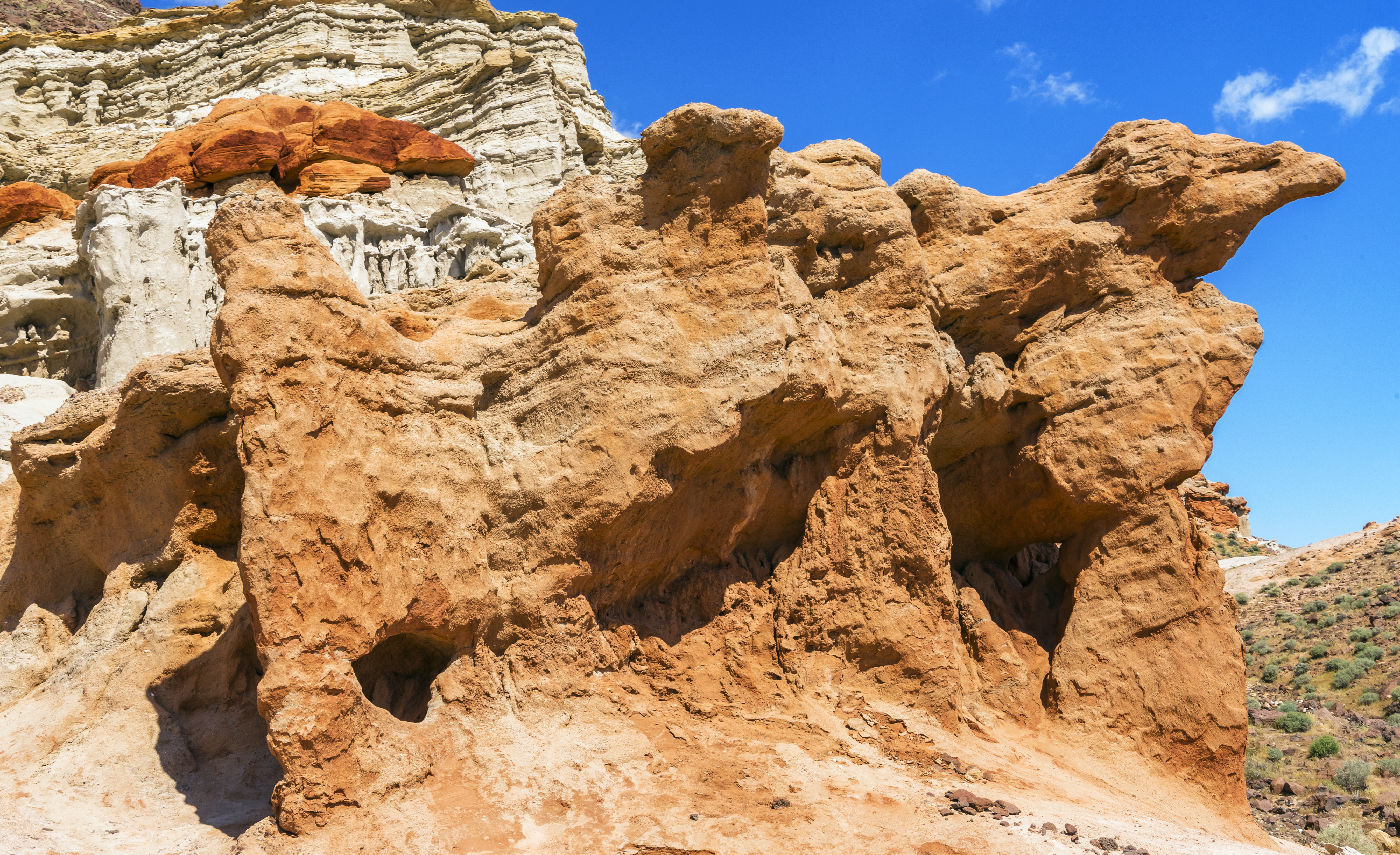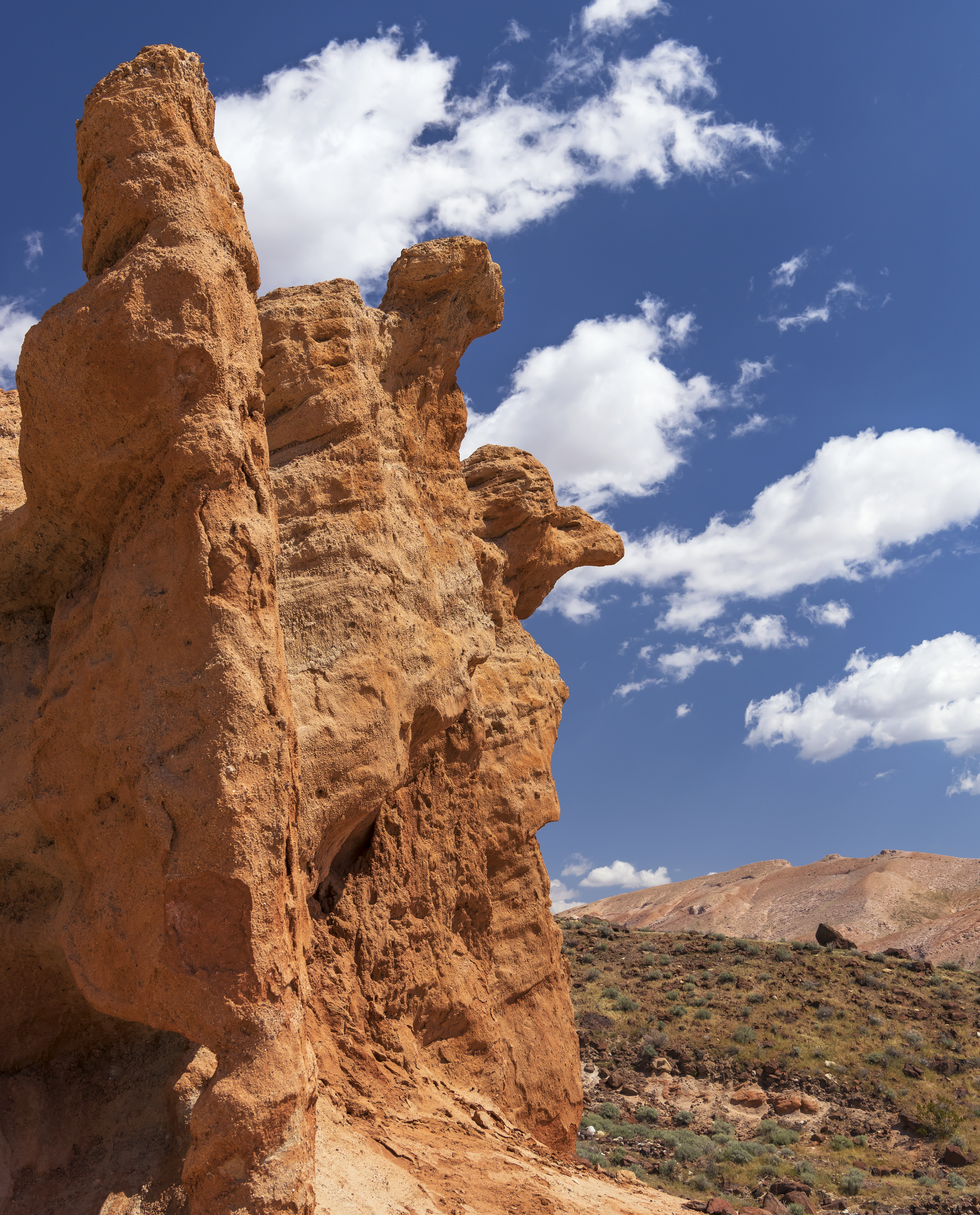 Along the drive later that night, the wind that had kept us out of the poppy preserve, grew to over 80 mph from the Mojave desert to just past Las Vegas. Quite the sandstorm! The desert can be a serious place!
Day 4 St George, Utah – Snow Canyon State Park
Perfect day for hiking around this park, not too hot and not too cold! Nice clouds for photography but that raised some new editing issues for me! I need to return for a sunset picture, just couldn't get the timing right on this trip.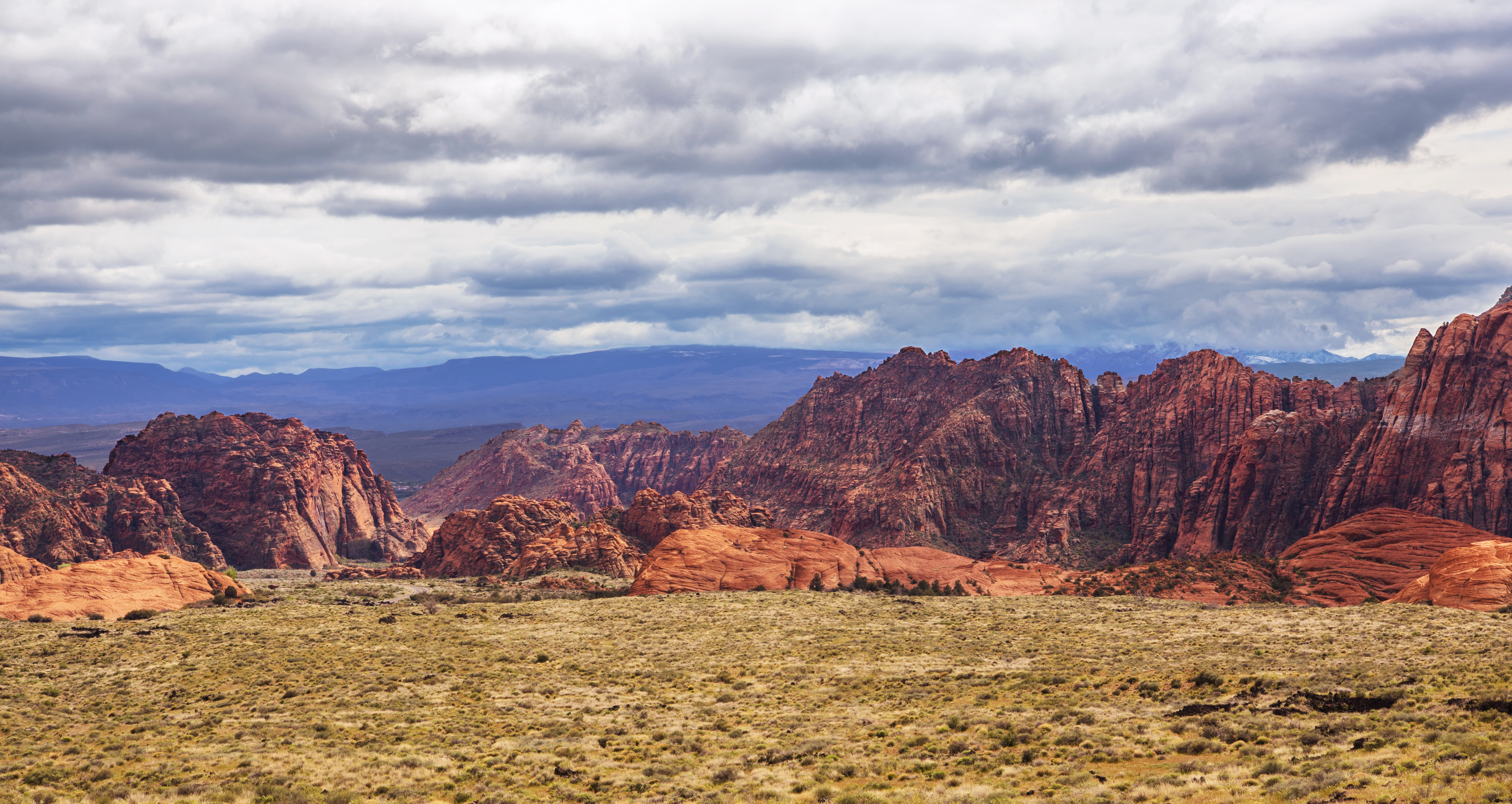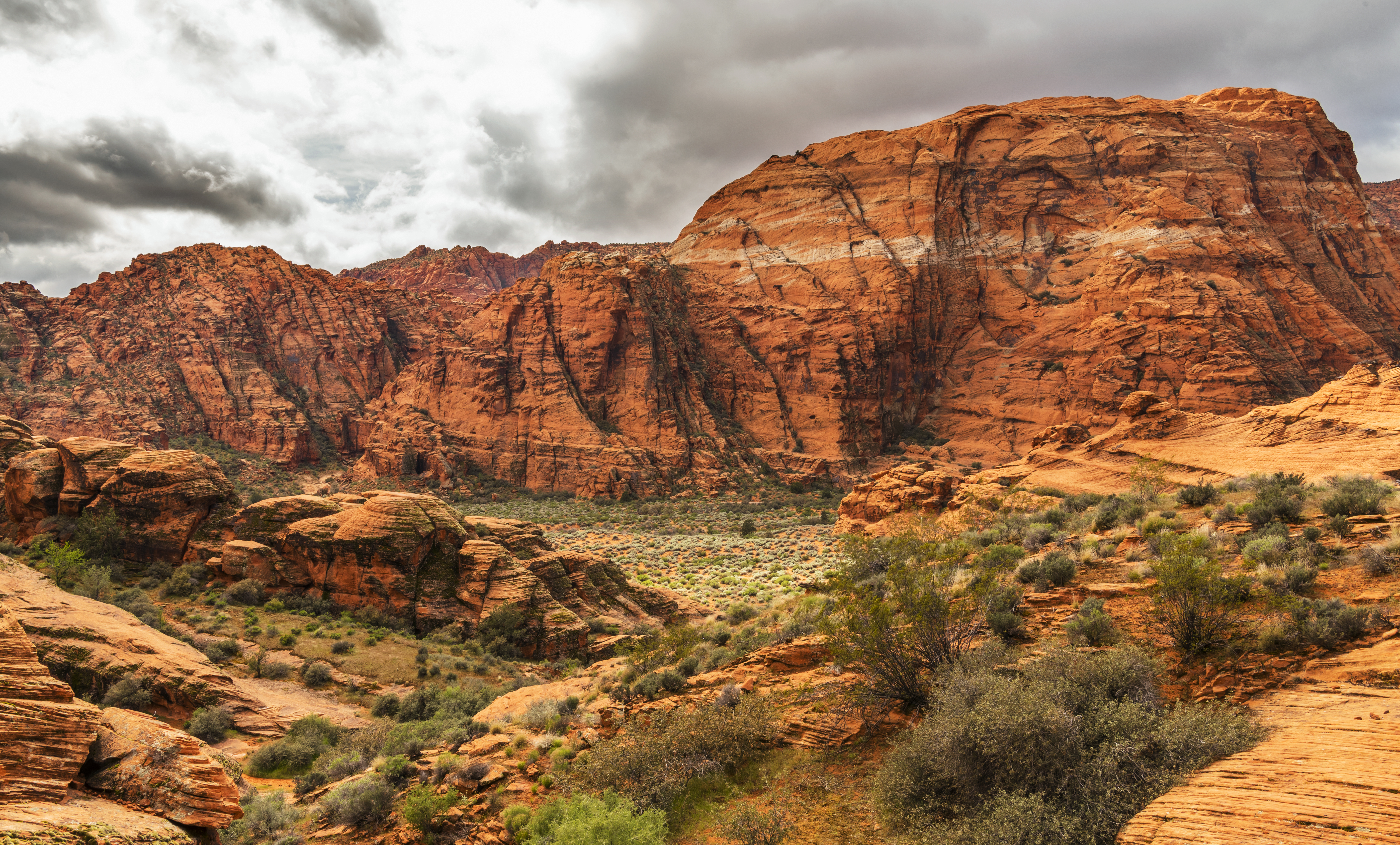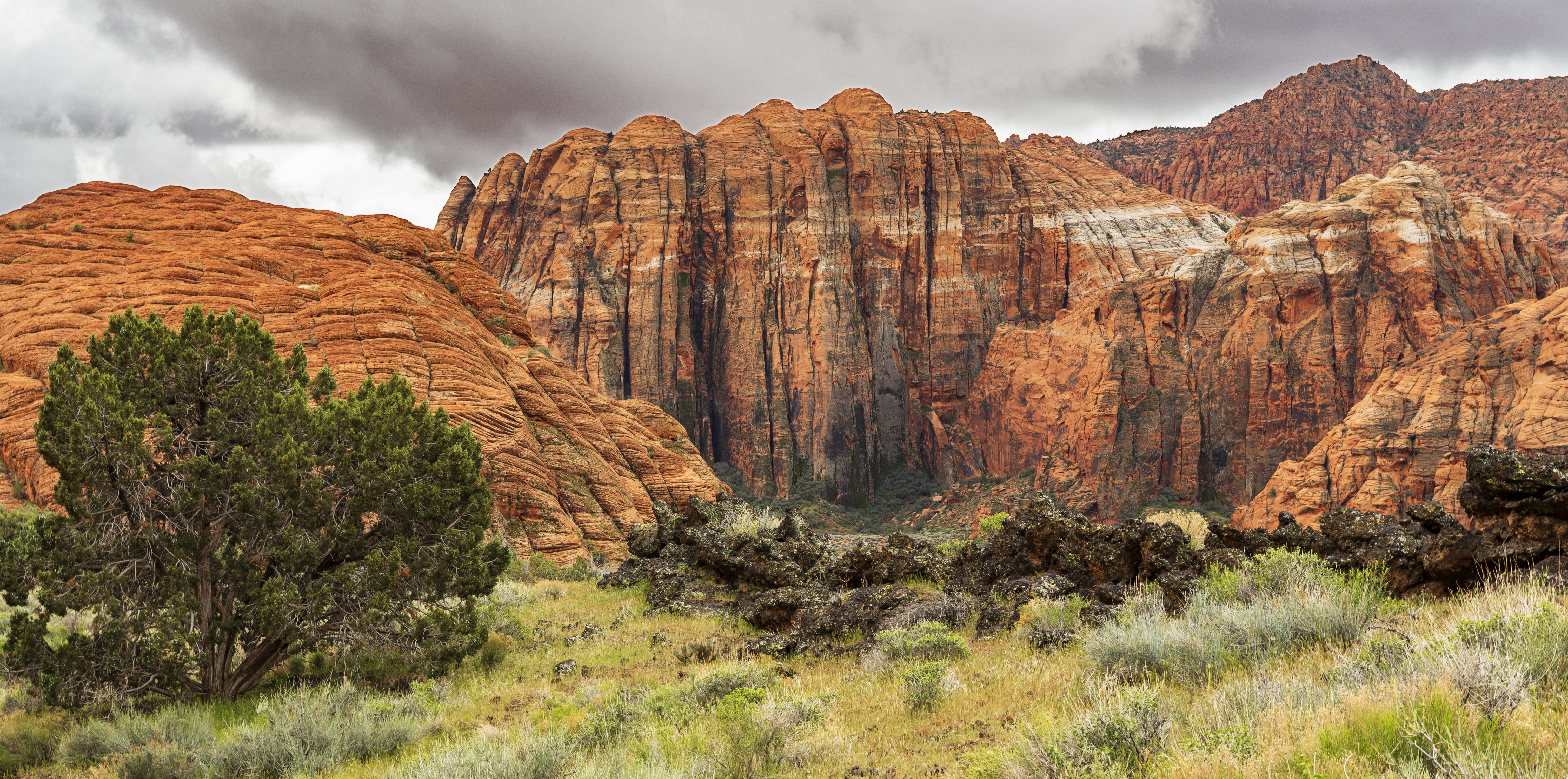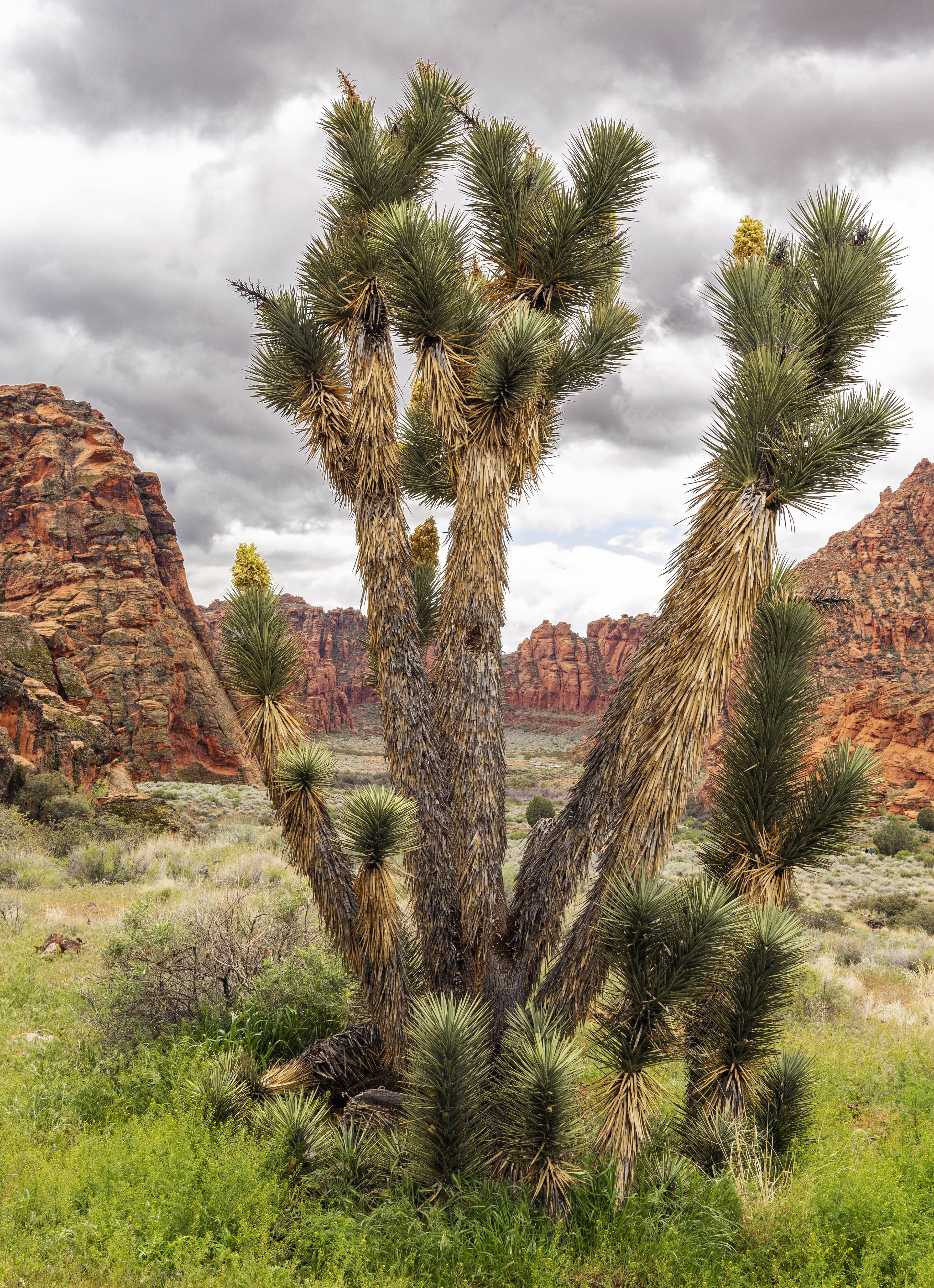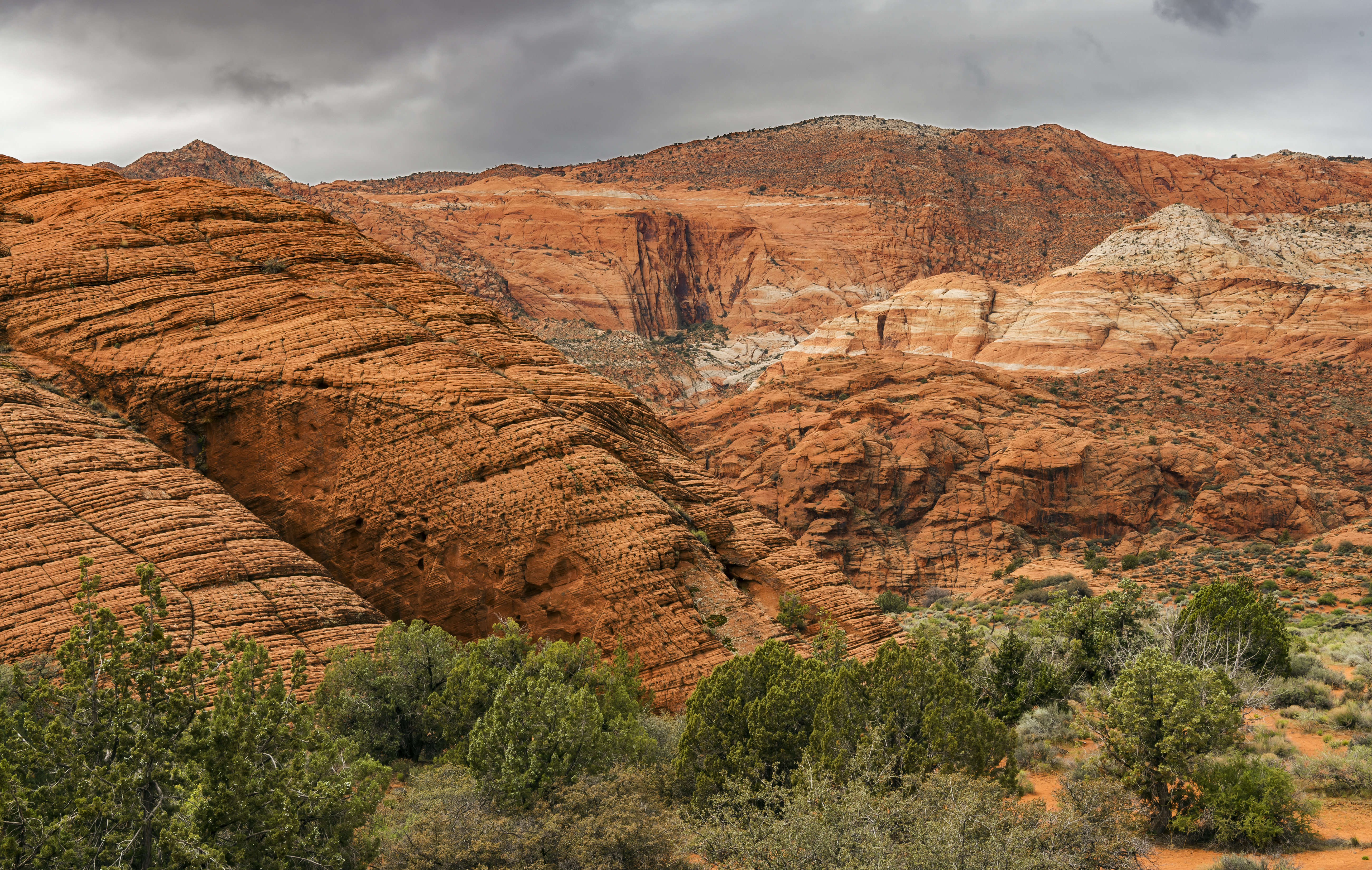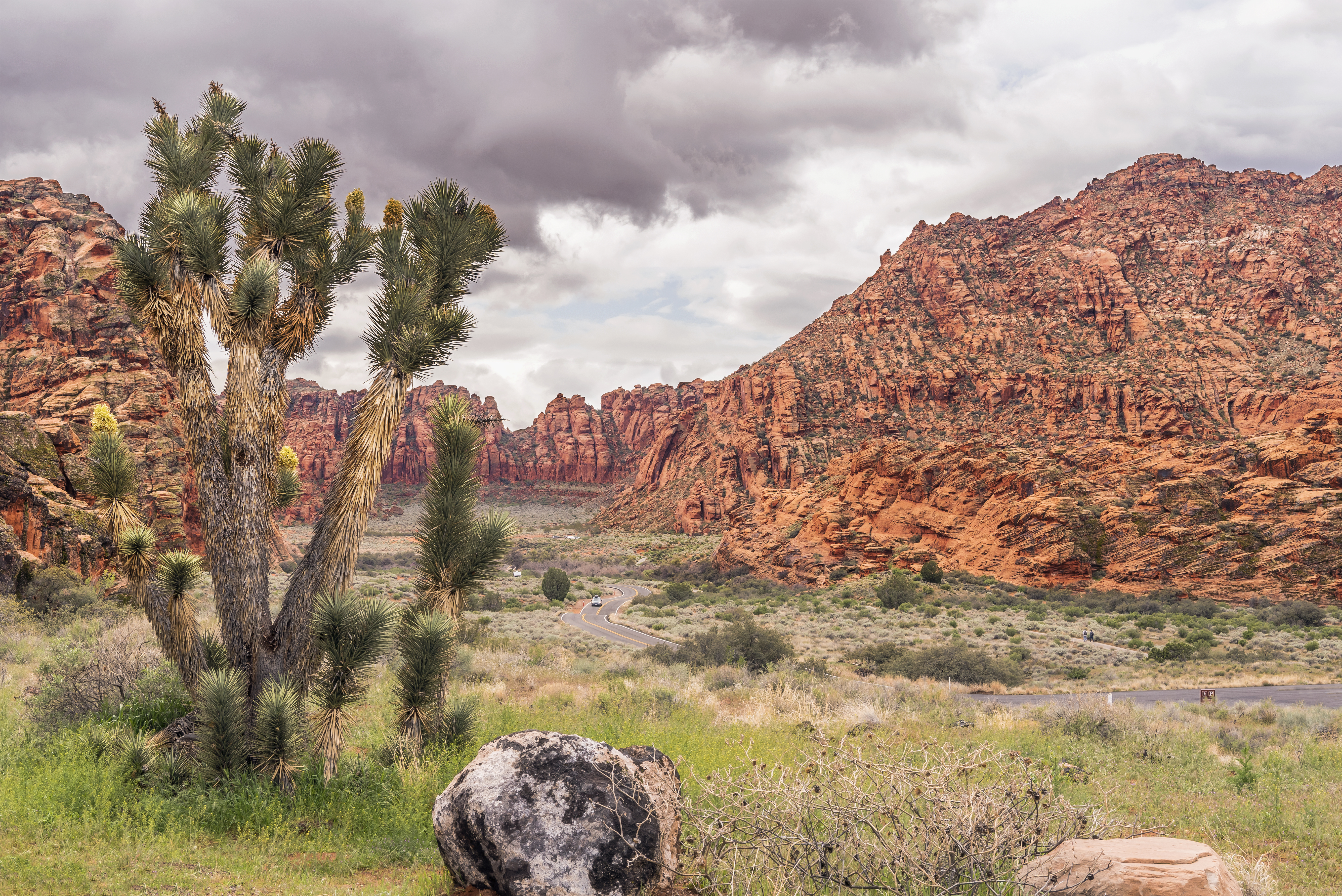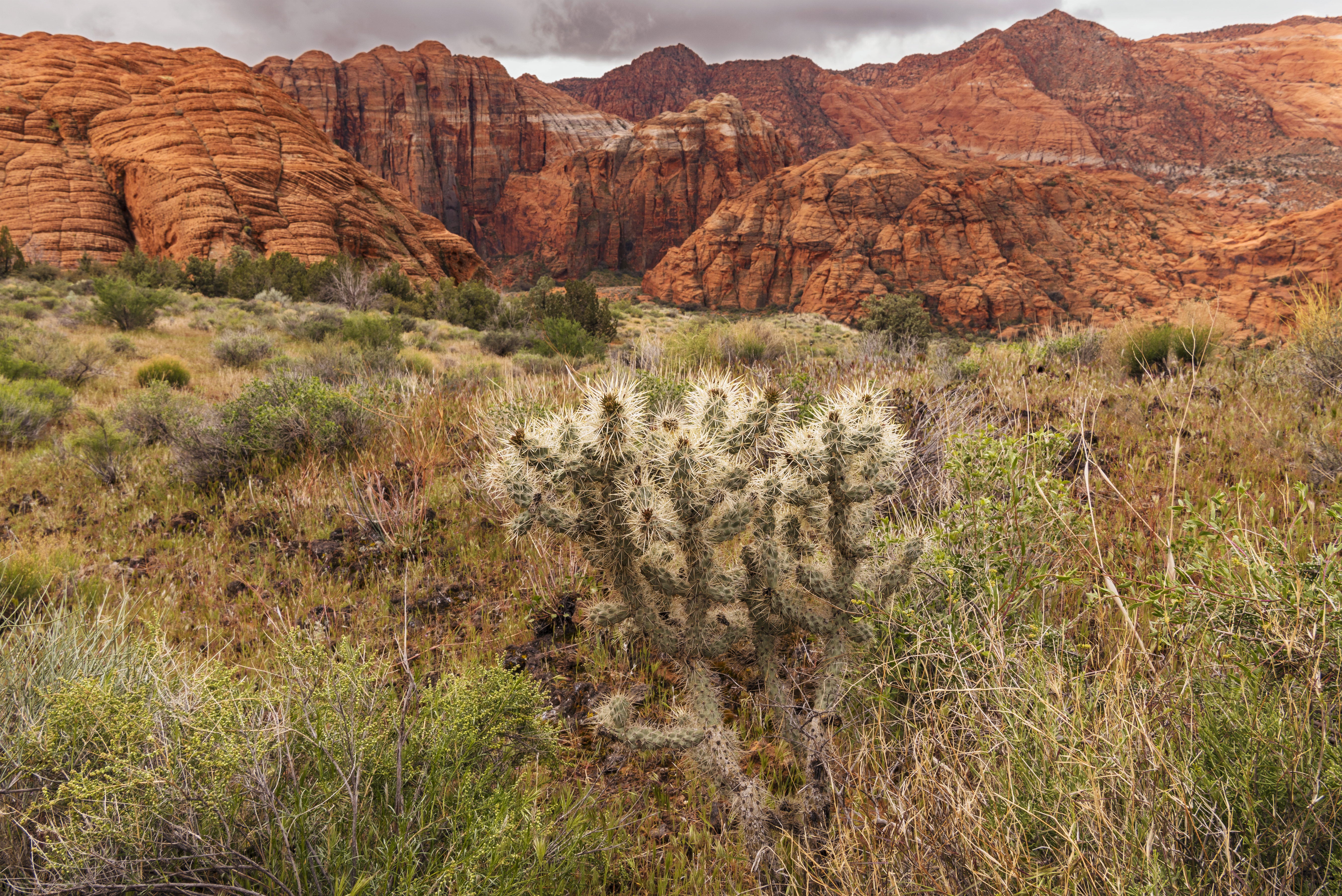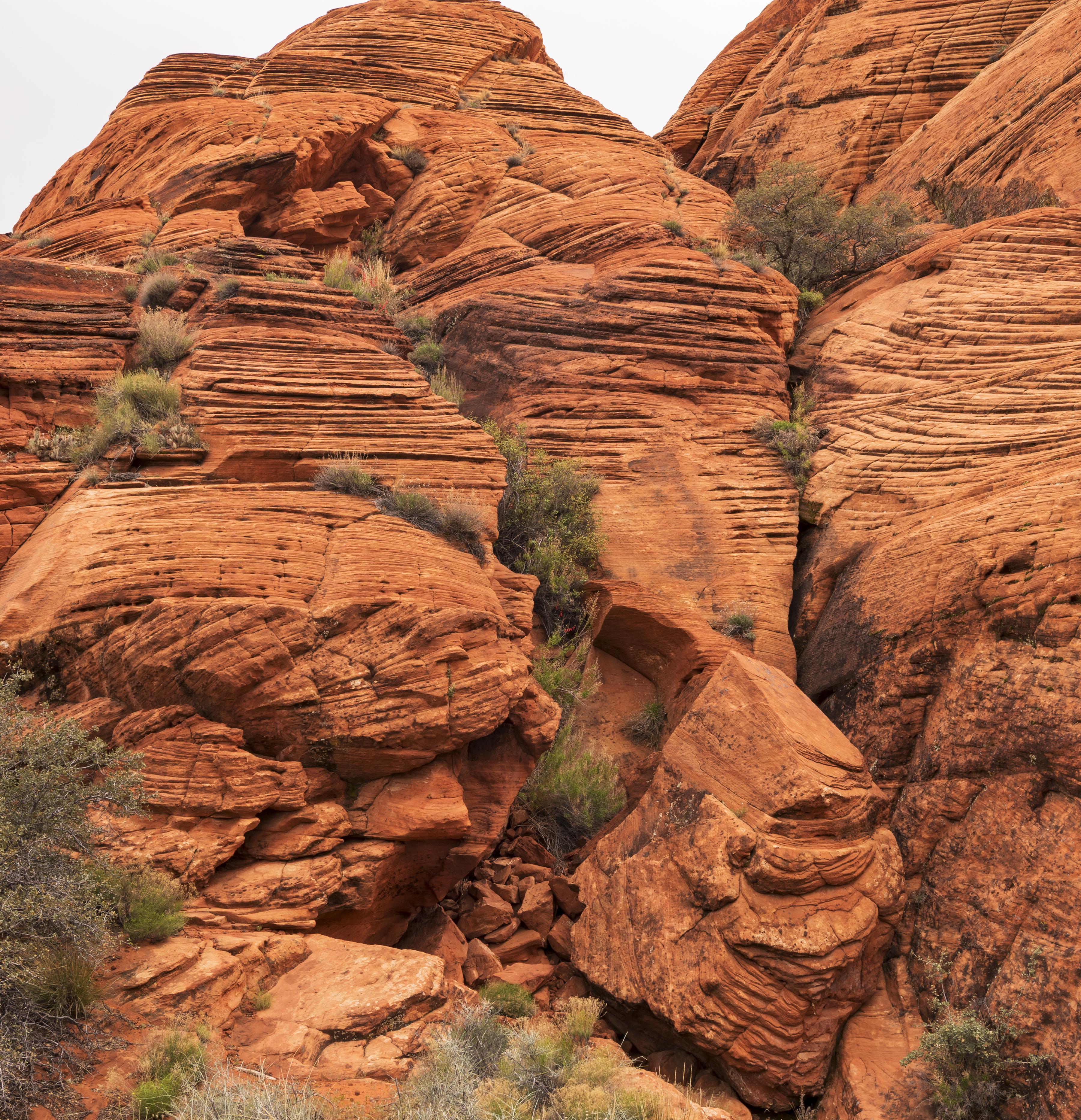 Day 5 St George, Utah – Zion National Park – Kolob canyon entrance
In addition to the main road through Zion, there is an eastern entrance to the park located off I 15, Kolob Canyon. Same fee but not many people. There are only 3 trails at this entrance and we hiked two of them.
Early morning view from the overlook.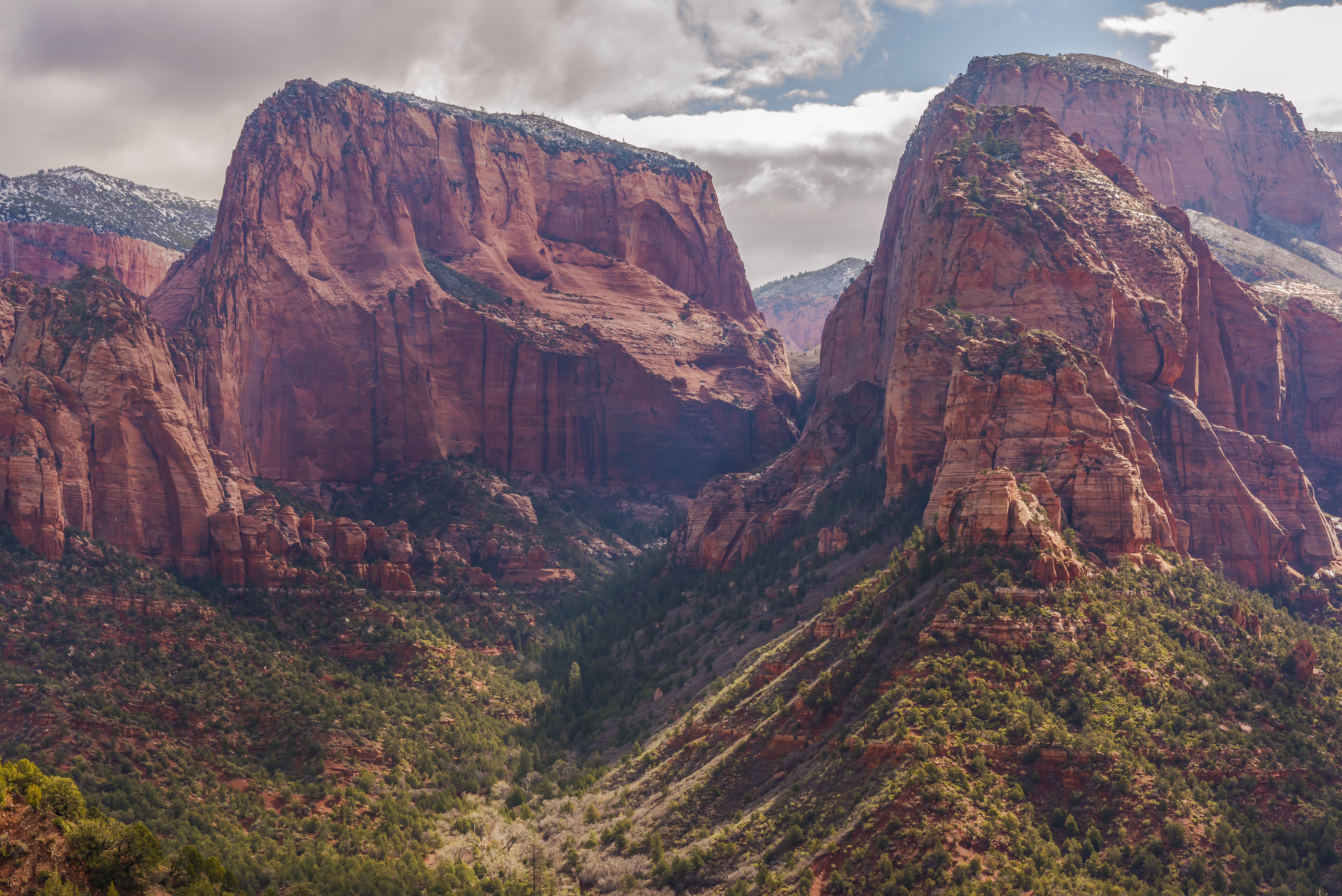 Same overlook but later in the day after hiking, totally different light.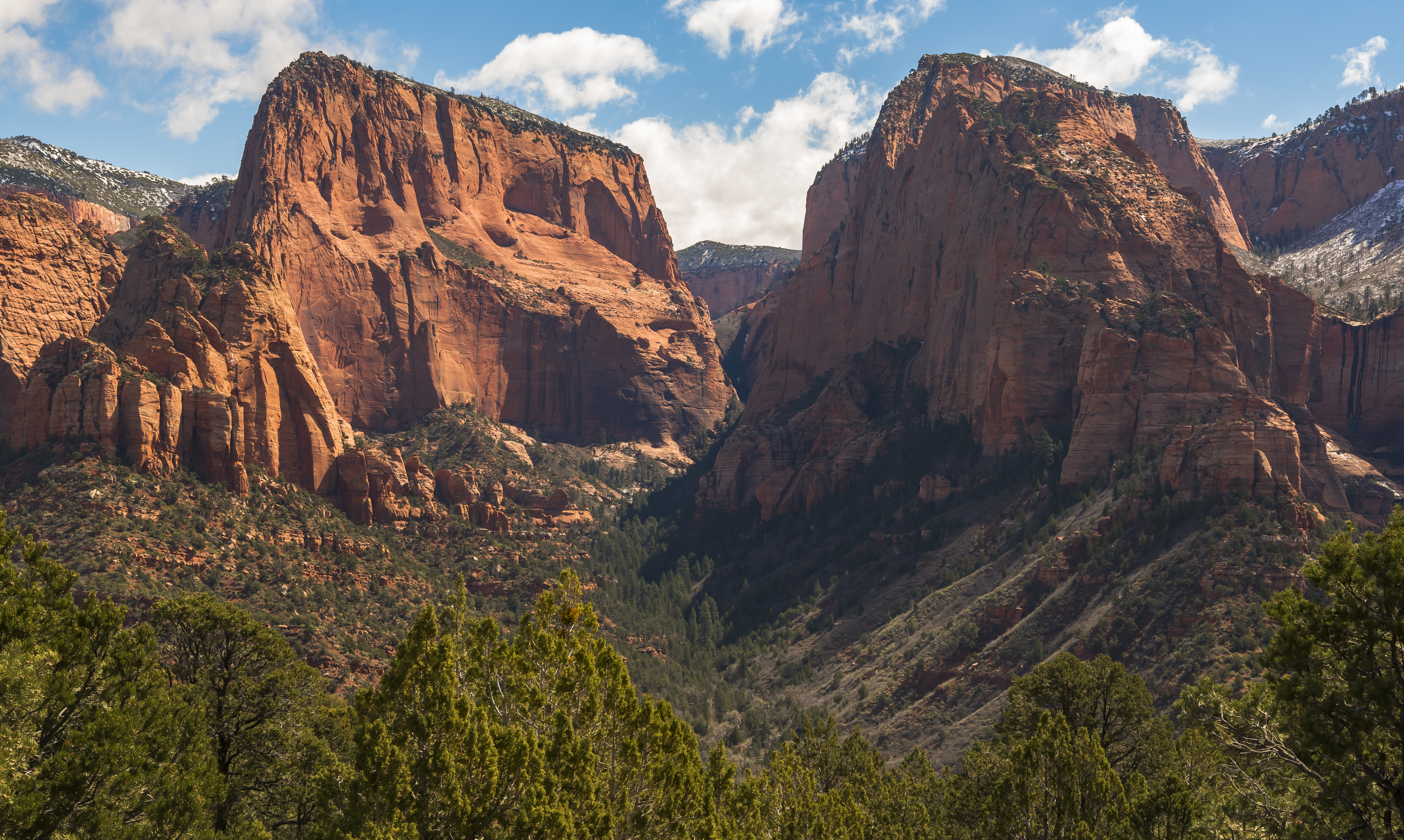 Here are several views of the double arch canyon at the end of the trail. The view was too big for my lens.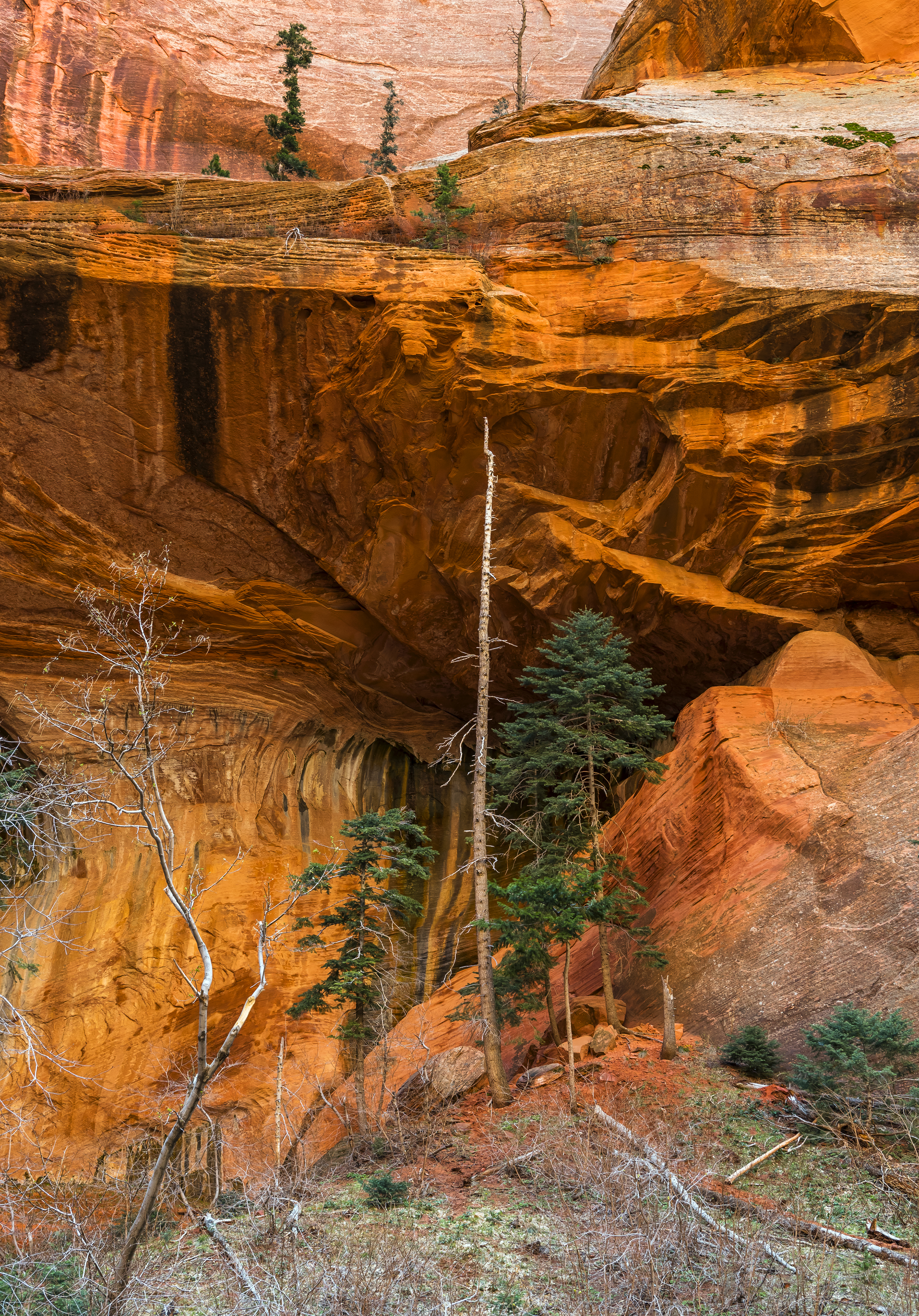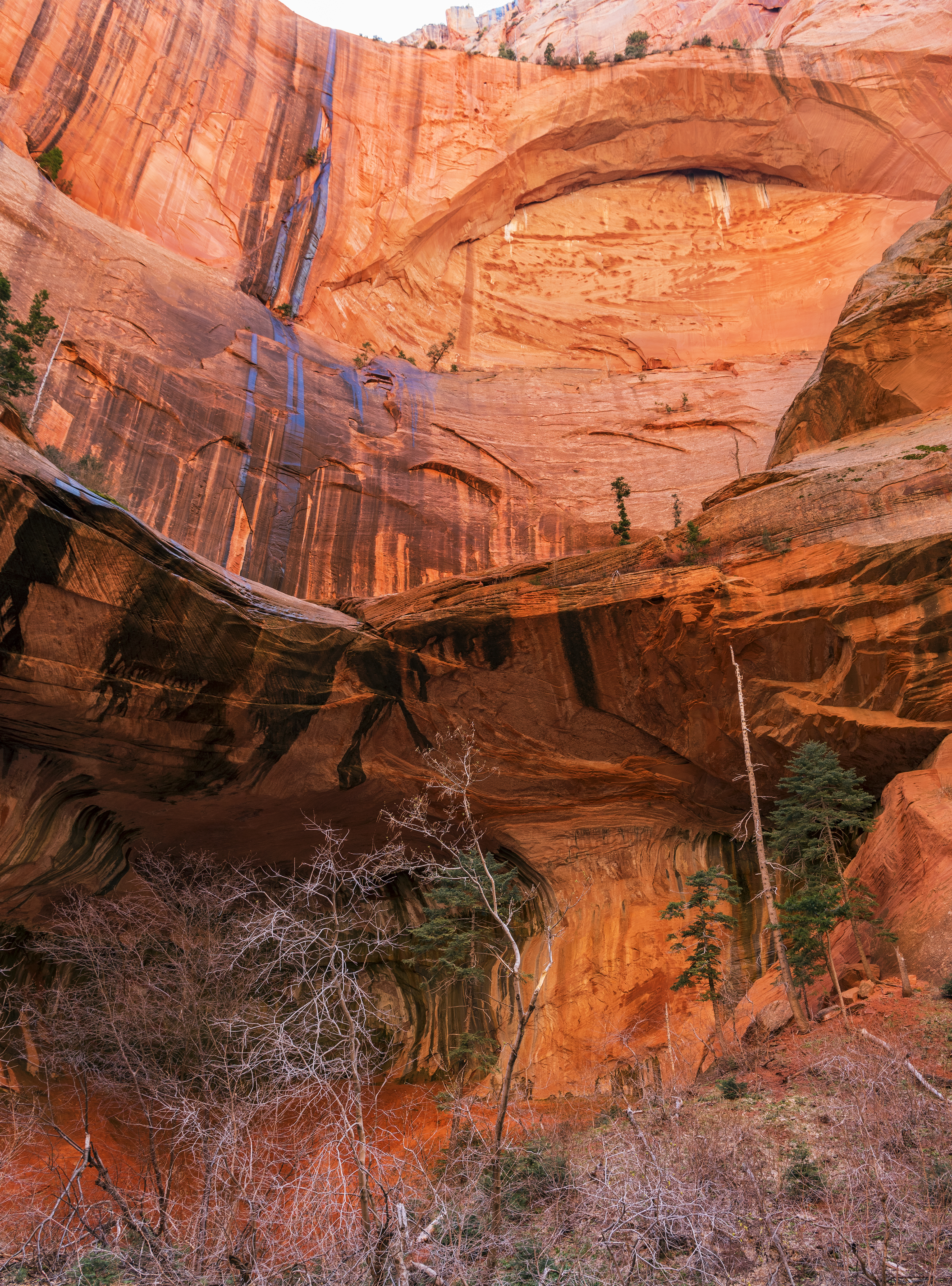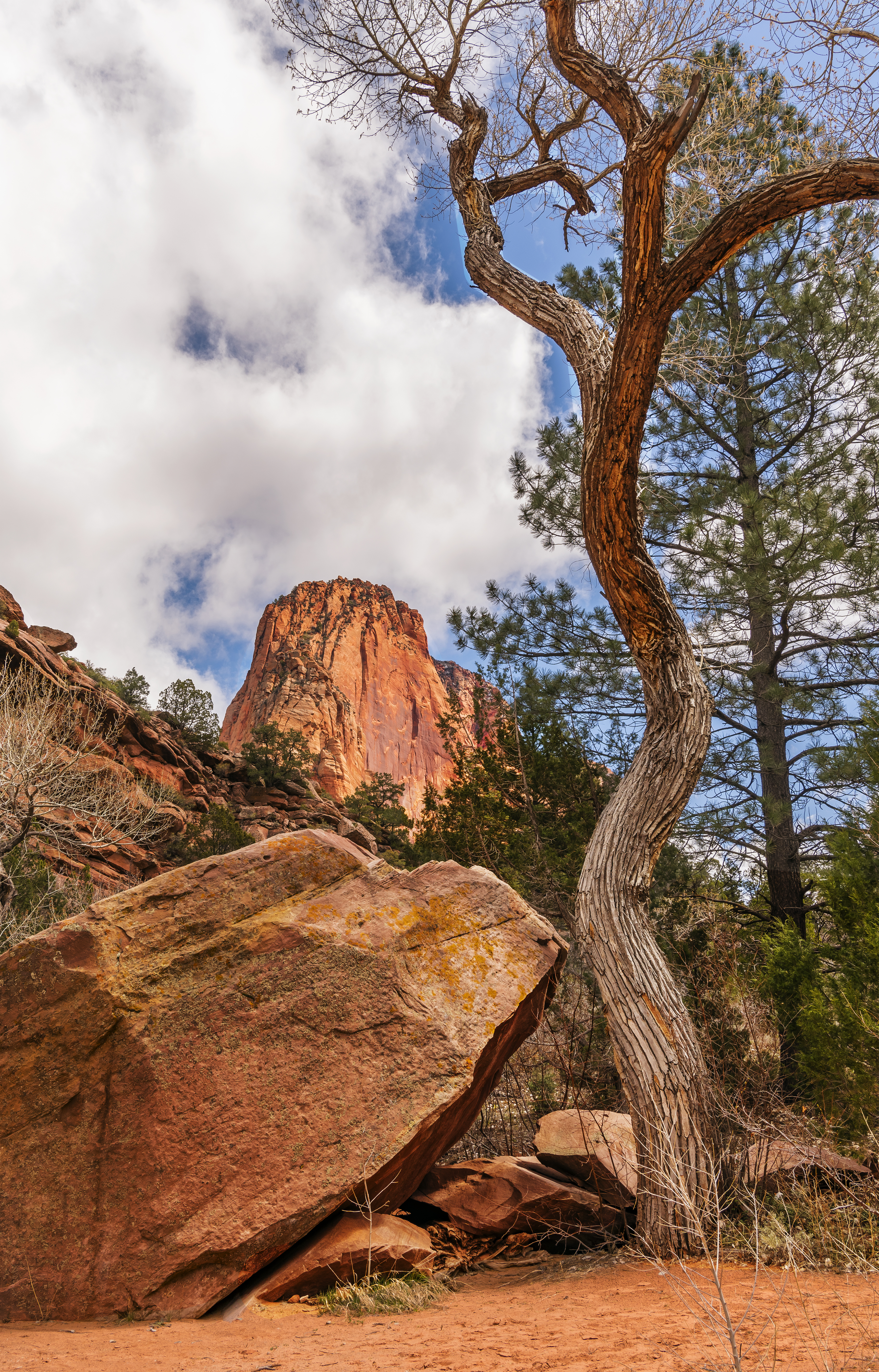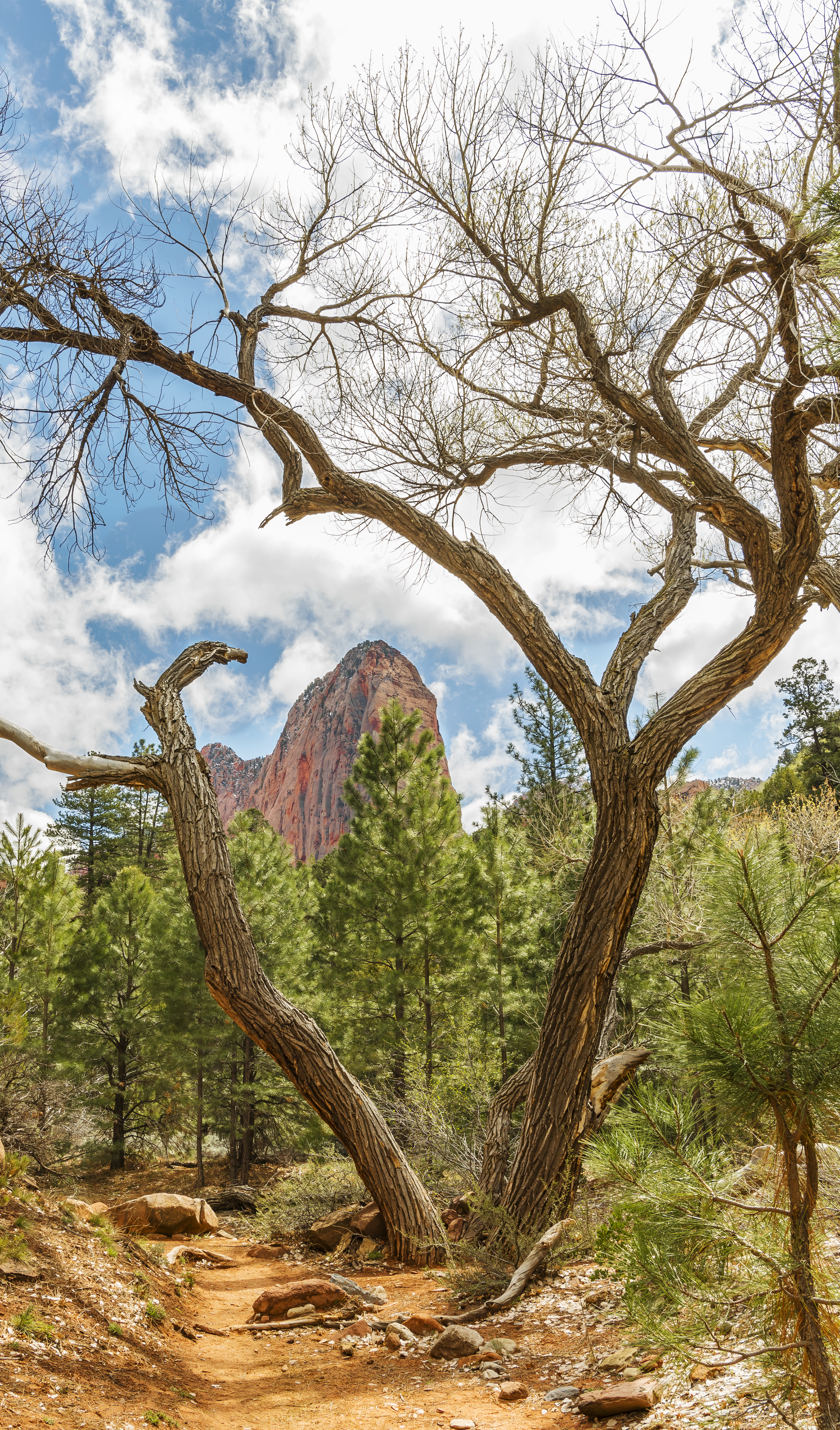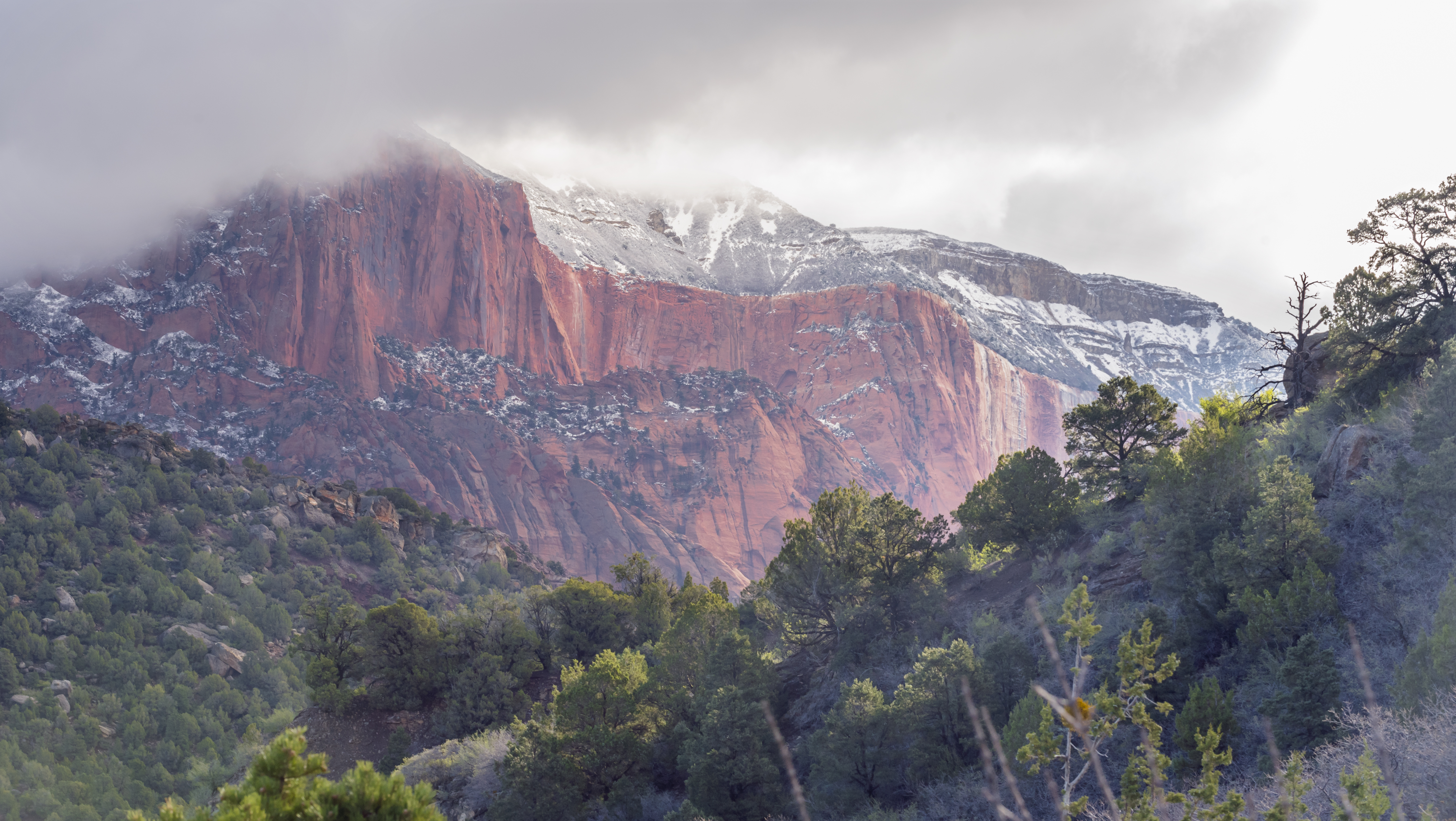 People once lived here!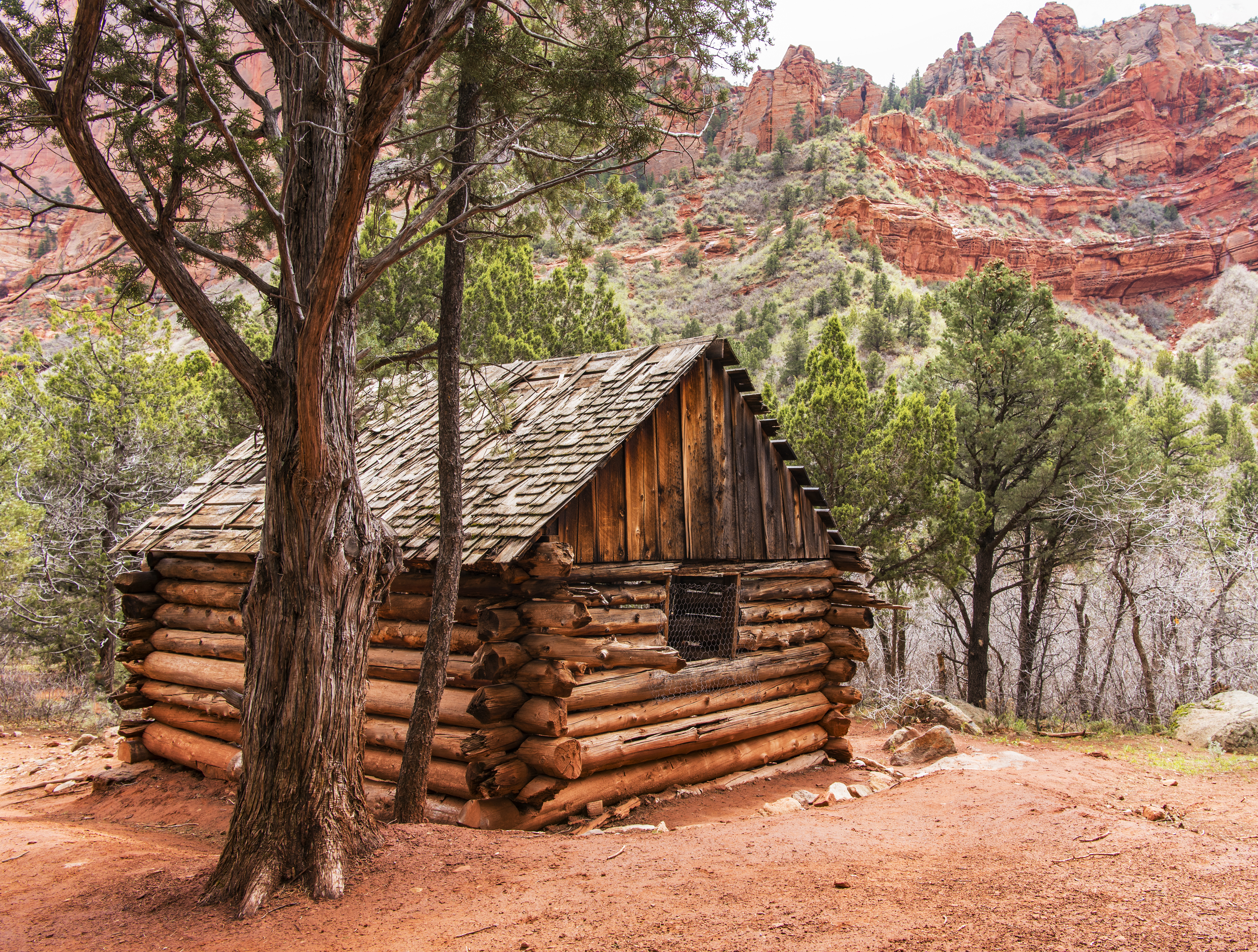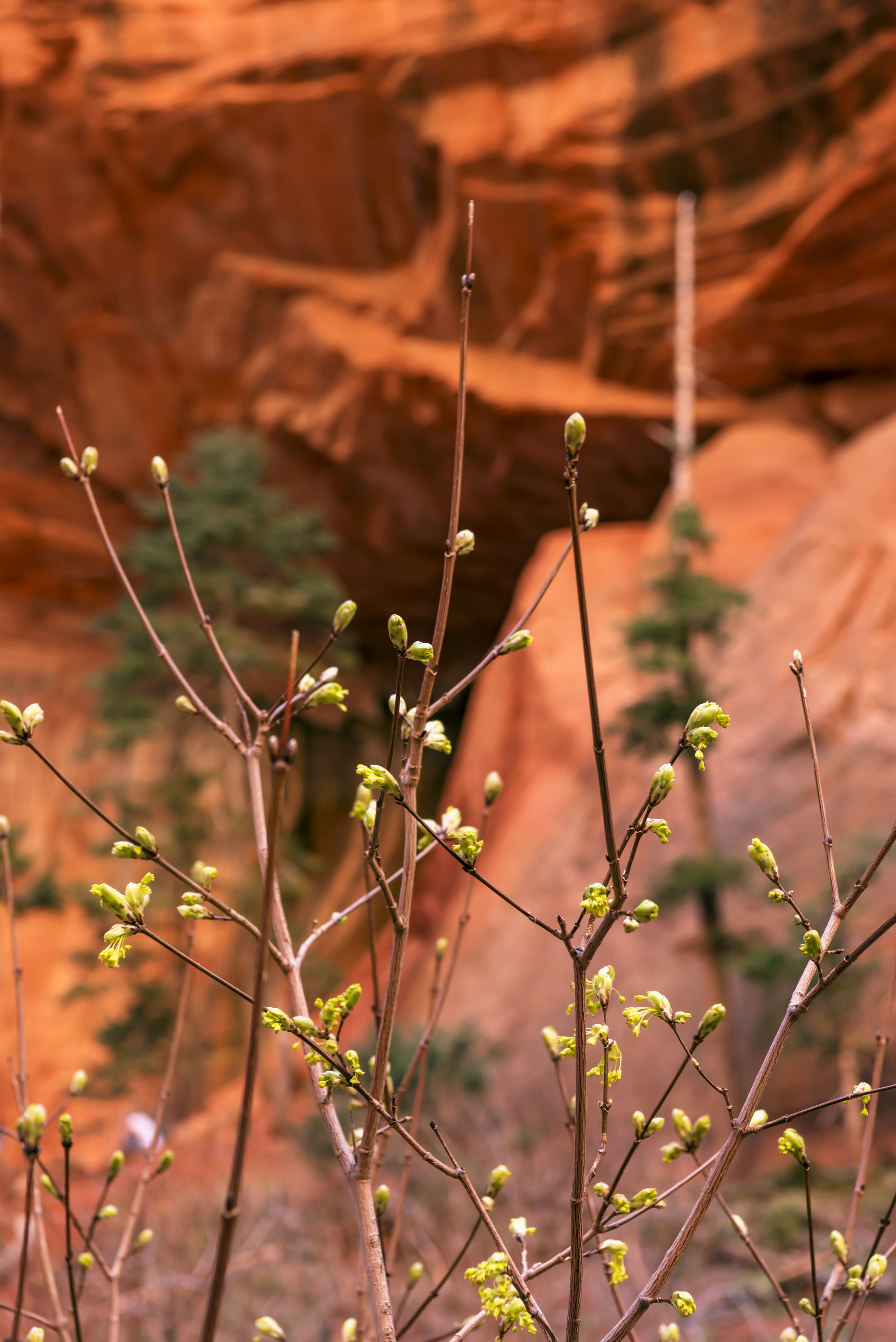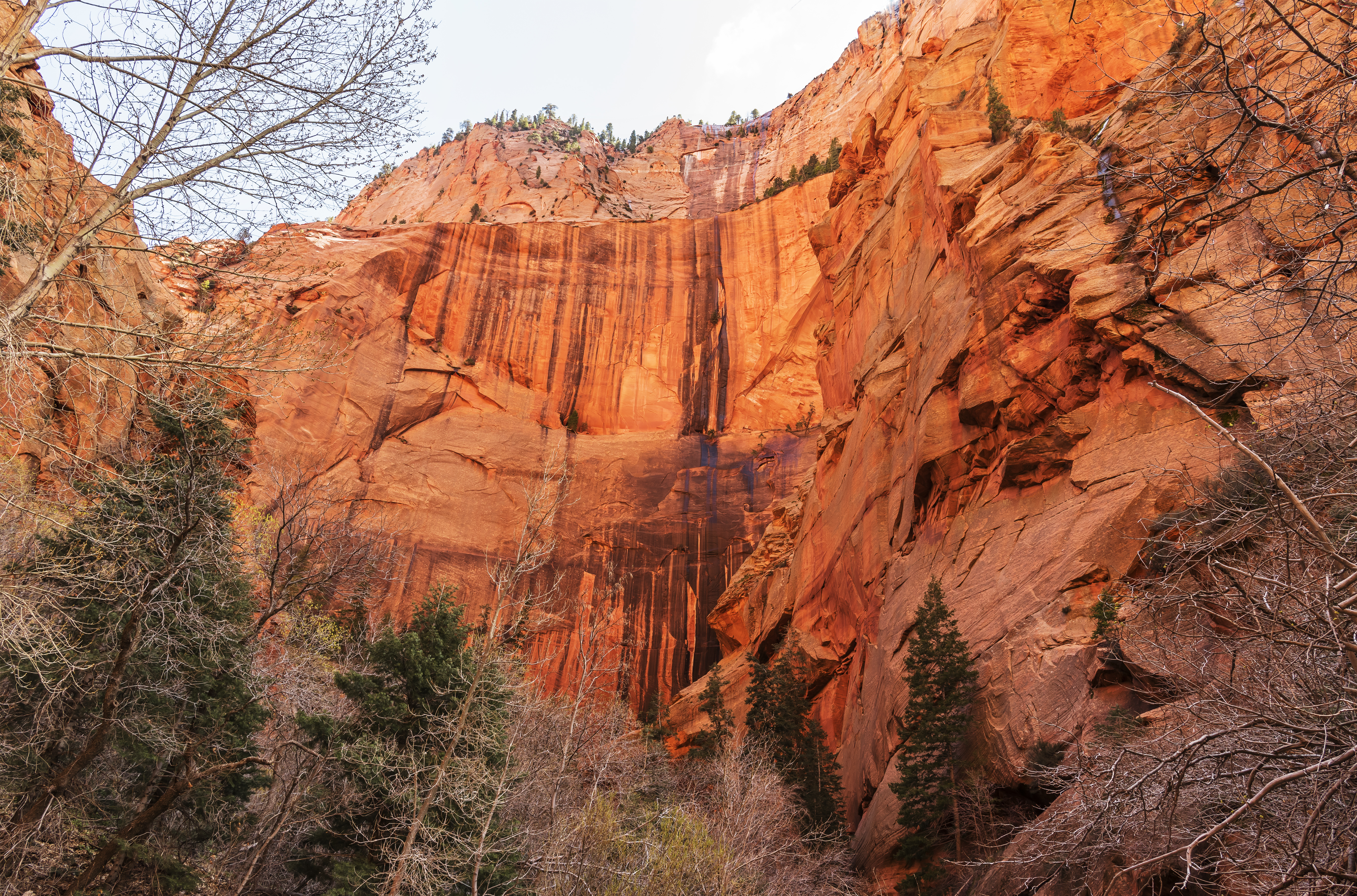 Day 6 St George, Utah to Escalante, Utah via Cedar Breaks area and Kodachrome State Park
Tried to visit Cedar Breaks National Monument but …. closed for snow. At least Cassidy got a chance to play in the snow for the first time!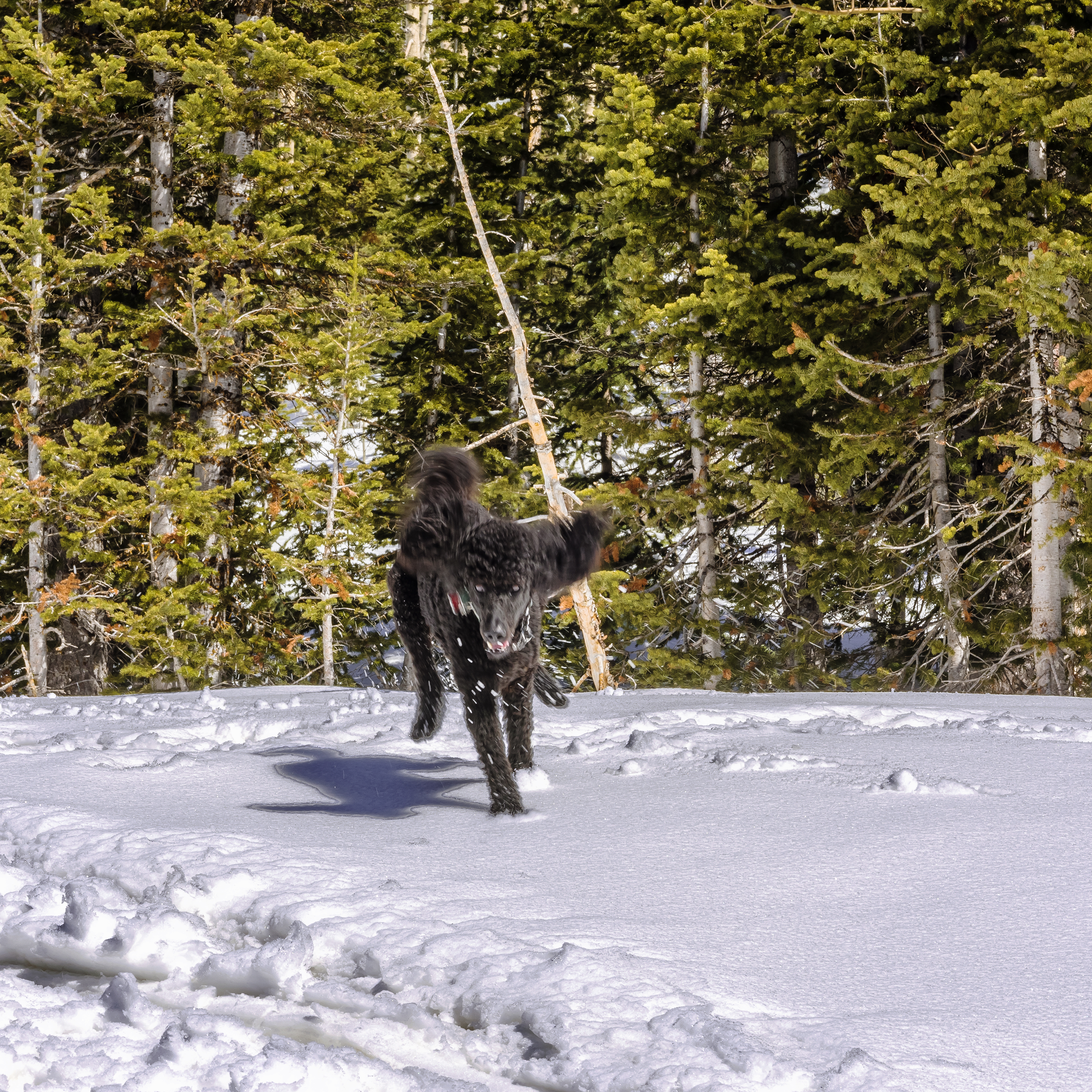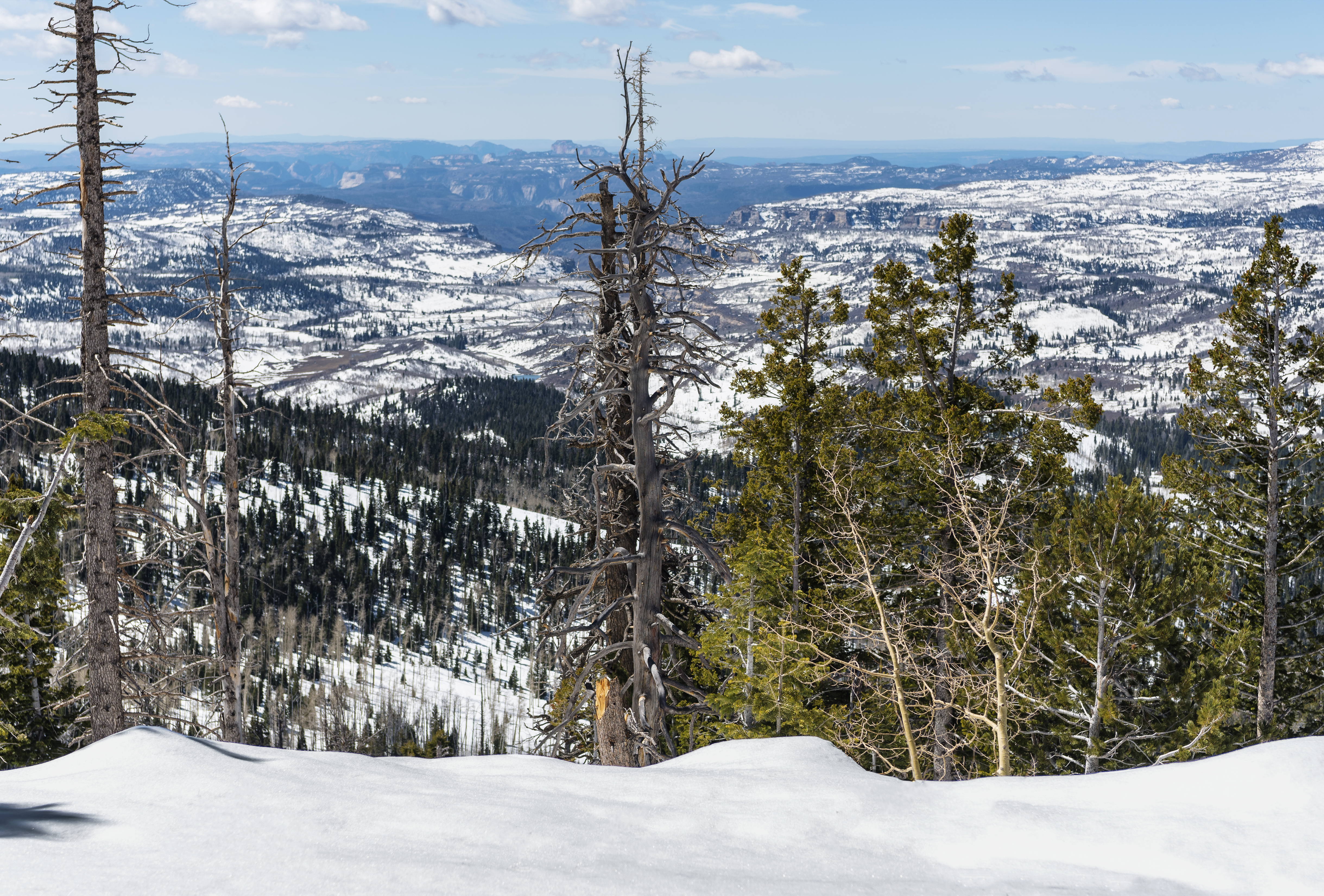 Kodachrome State Park was open however! Located about halfway between Bryce and Escalante, it's significantly lower in elevation than Bryce. Of course Kodachrome park is next to Cannonville. No Nikondale nearby though! Kidding aside, it too is a photographers dream!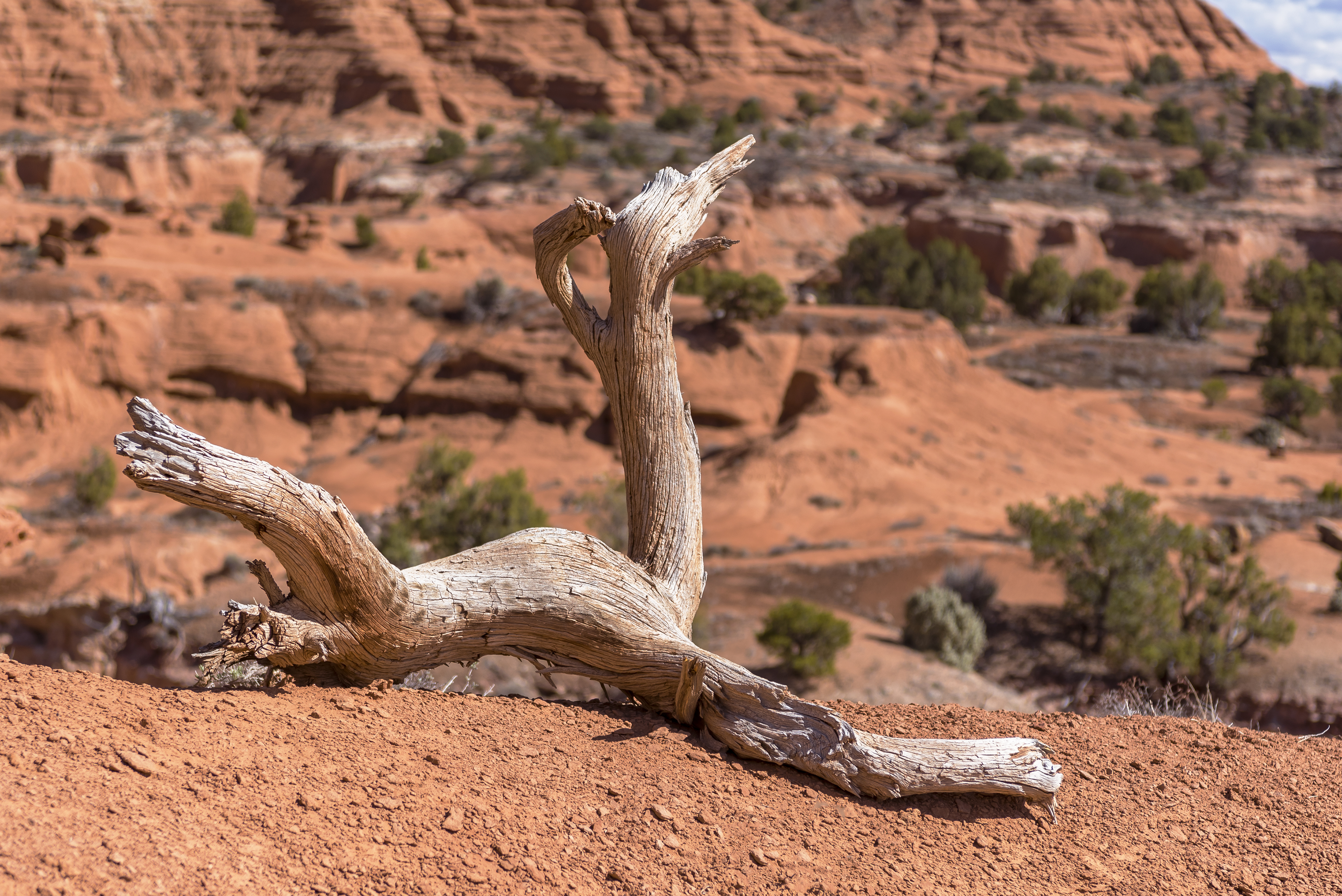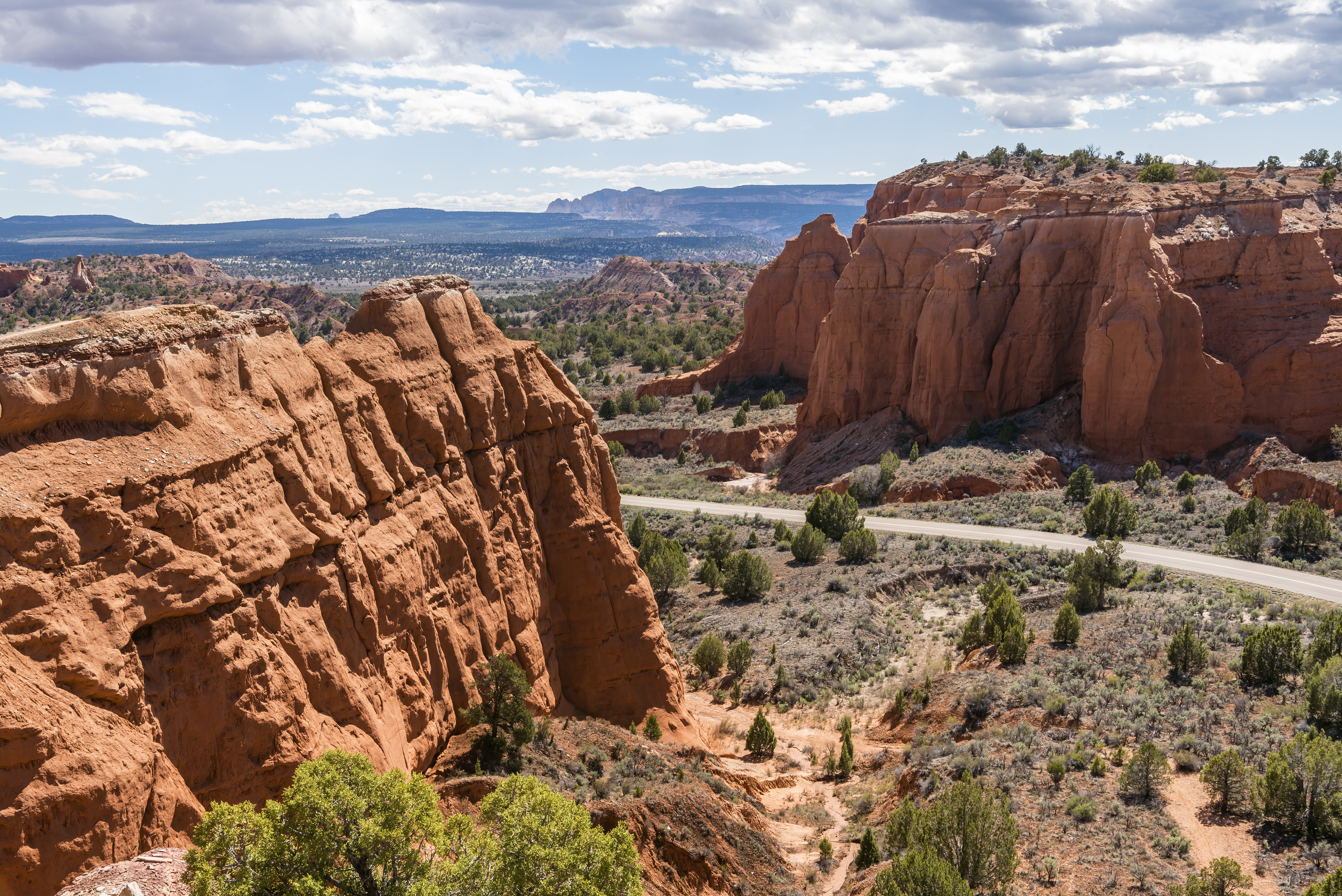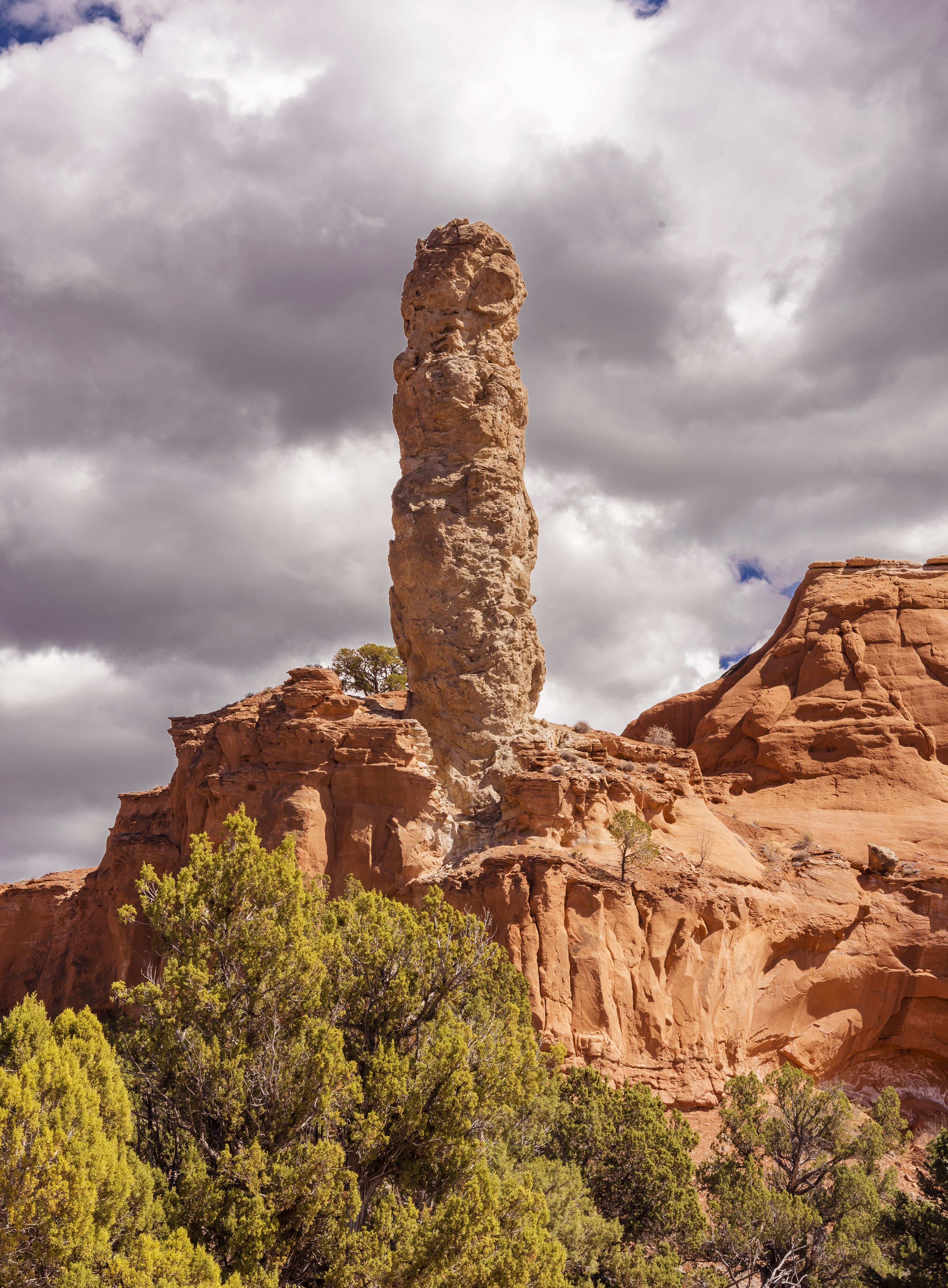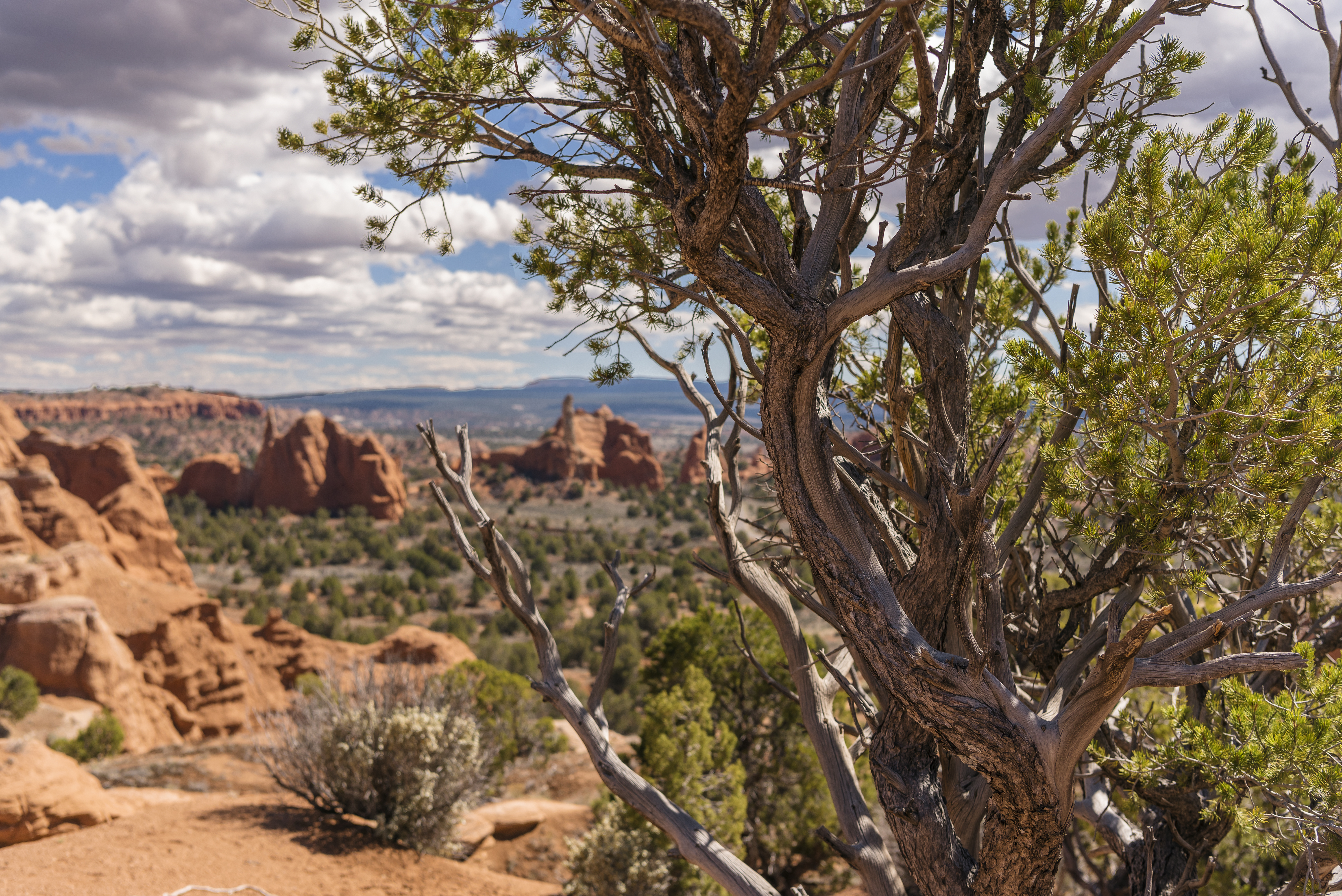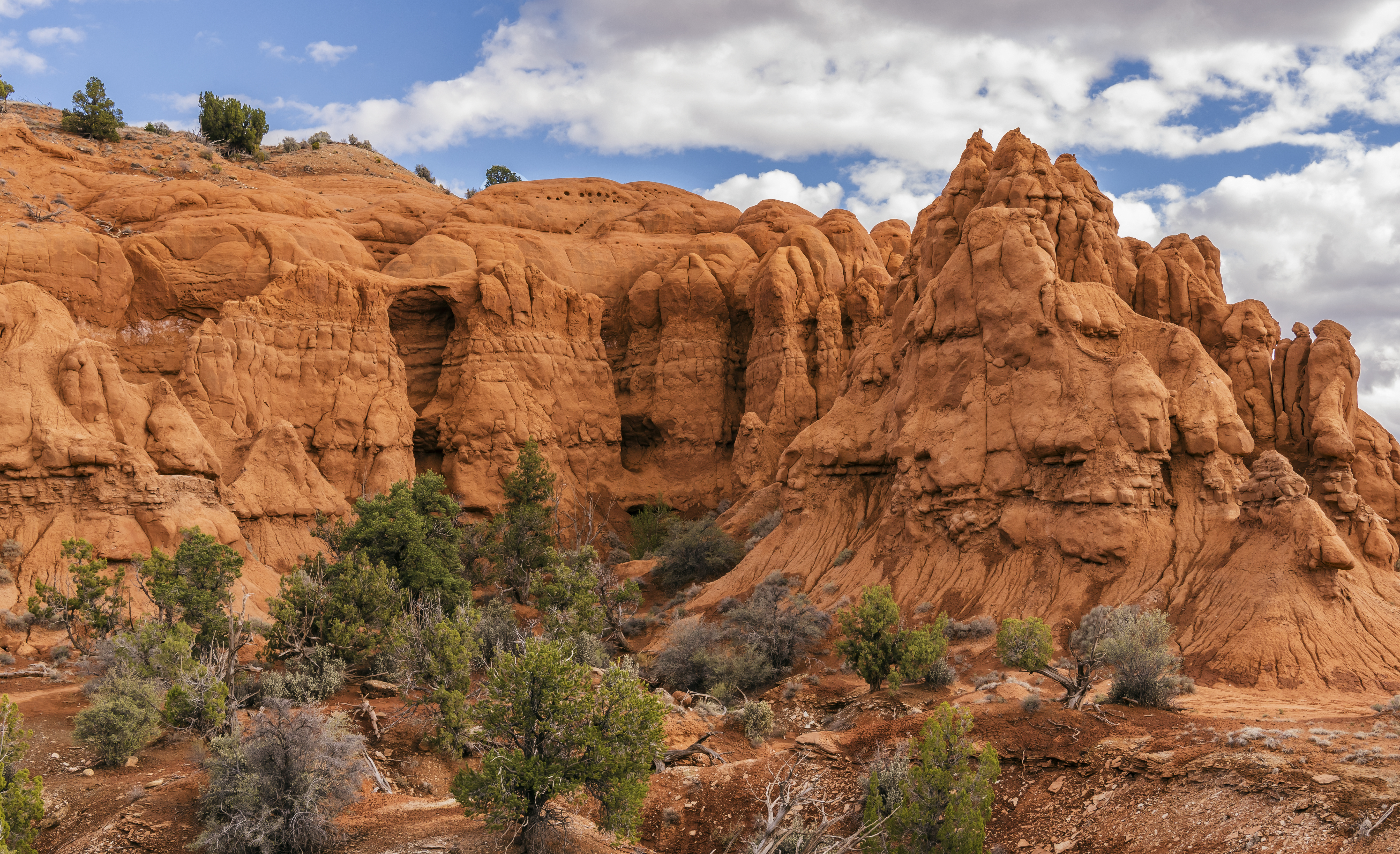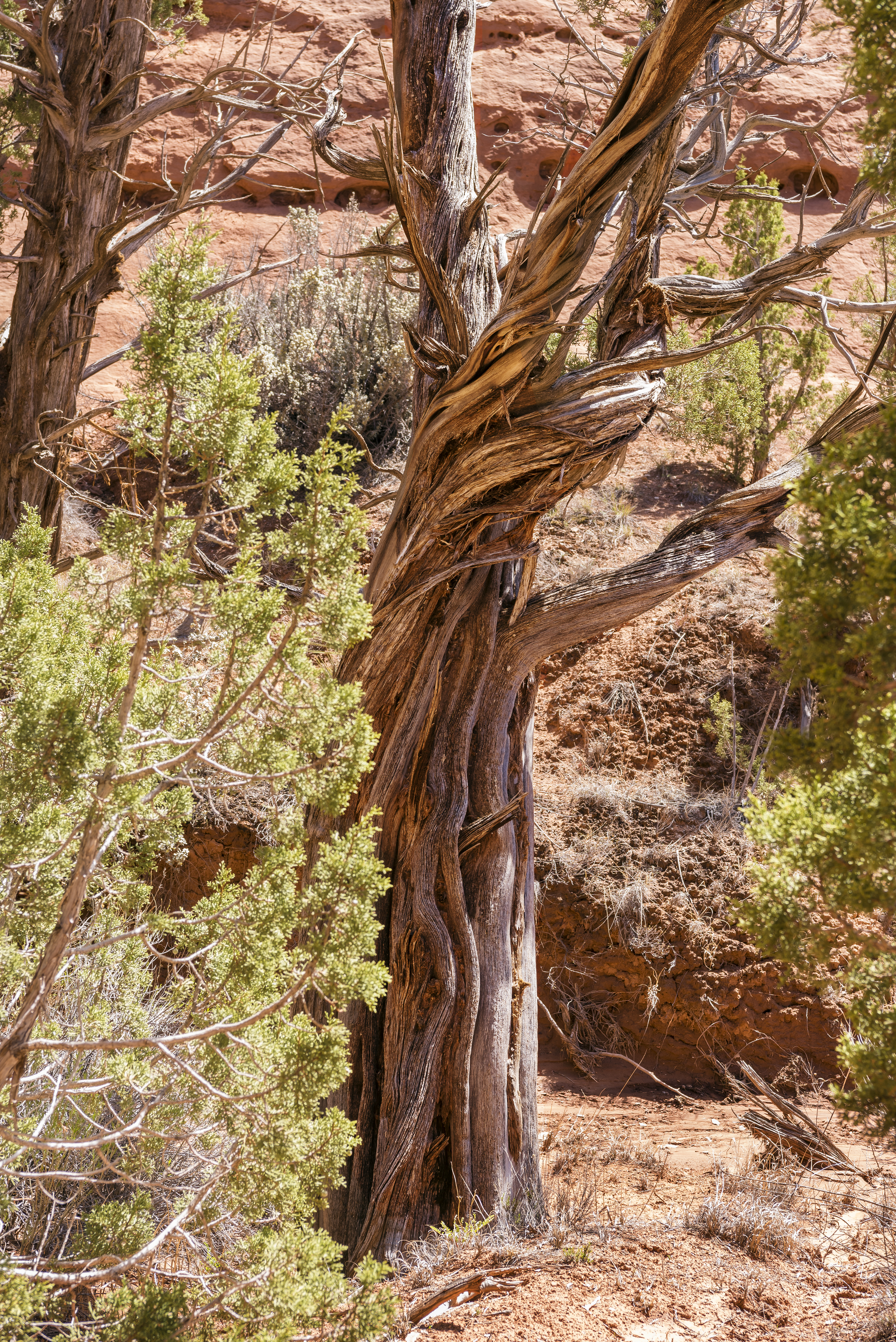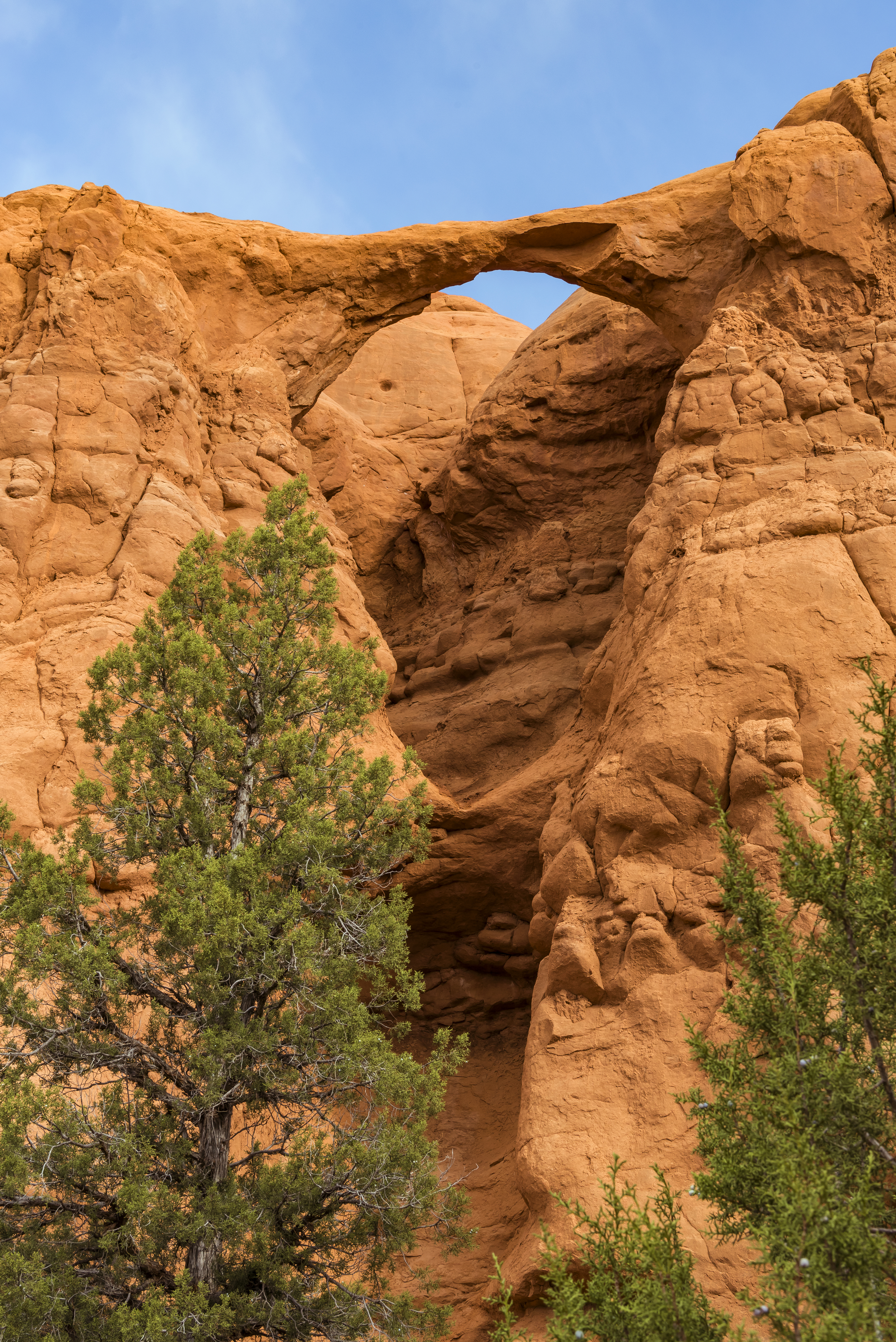 Day 7 Escalante, Utah – rainy – Box Death Hollow Wilderness and Highway 12 to Boulder, Utah
It rained today which definitely effects activities in this area! Took the opportunity to check out the Box Death Hollow wilderness area. Only one trail runs through this wilderness area, the rest is trail less exploration. I had no intent to cover any mileage here, rather to let my dog run free, and we repeatedly came back here during our stay because it was such a pleasant place to do that!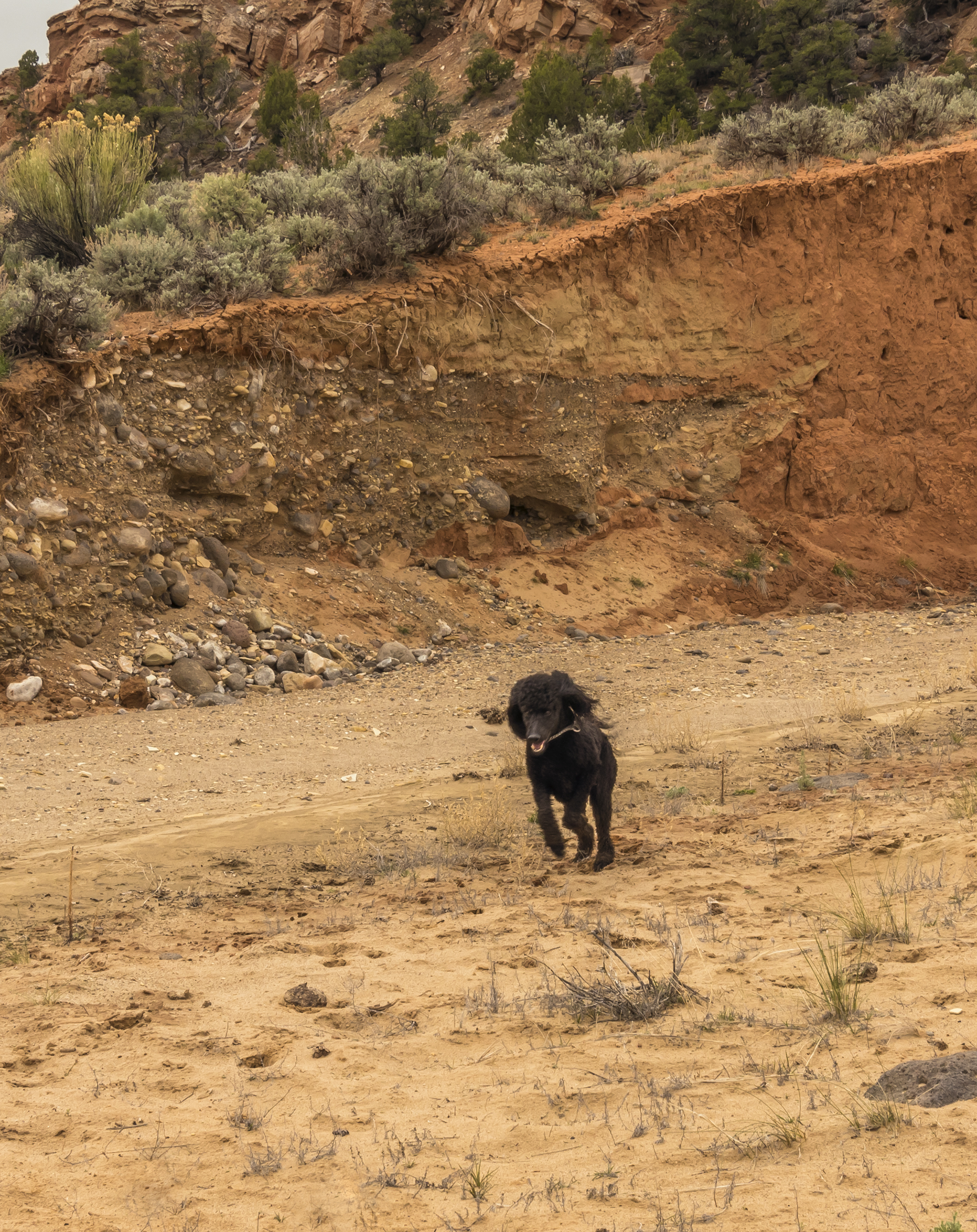 We entered the wilderness area off Pine Creek Road. This road loops up to Posey Lake and eventually over to Boulder Utah via Hells Backbone, but the lake was still snowed in for the winter and Hells Backbone was not navigable in my car at that time. The view from the road was beautiful of course.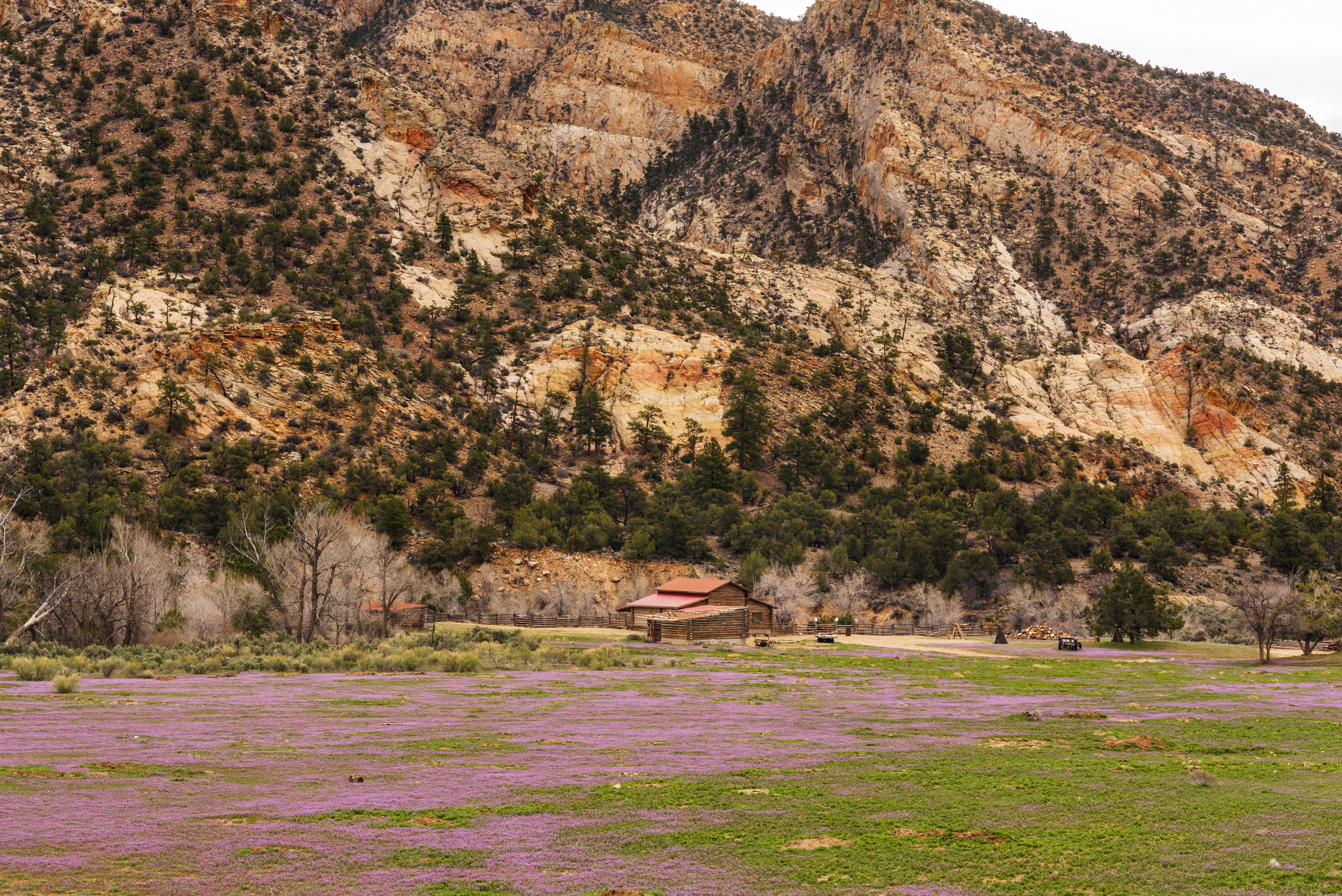 Decided to take a drive to the next town over, Boulder, Utah. This stretch of highway 12 is as scenic as it gets!
Day 8 Escalante, Utah – accident
Learn about the realities of life in rural southern Utah!
Day 9 Escalante, Utah – Lower Calf Creek Falls
Used this as a bounce back day from the accident and took the easy hike up Lower Calf Creek Falls trail. Super pleasant, especially because about halfway in you start walking through a riparian habitat in the desert,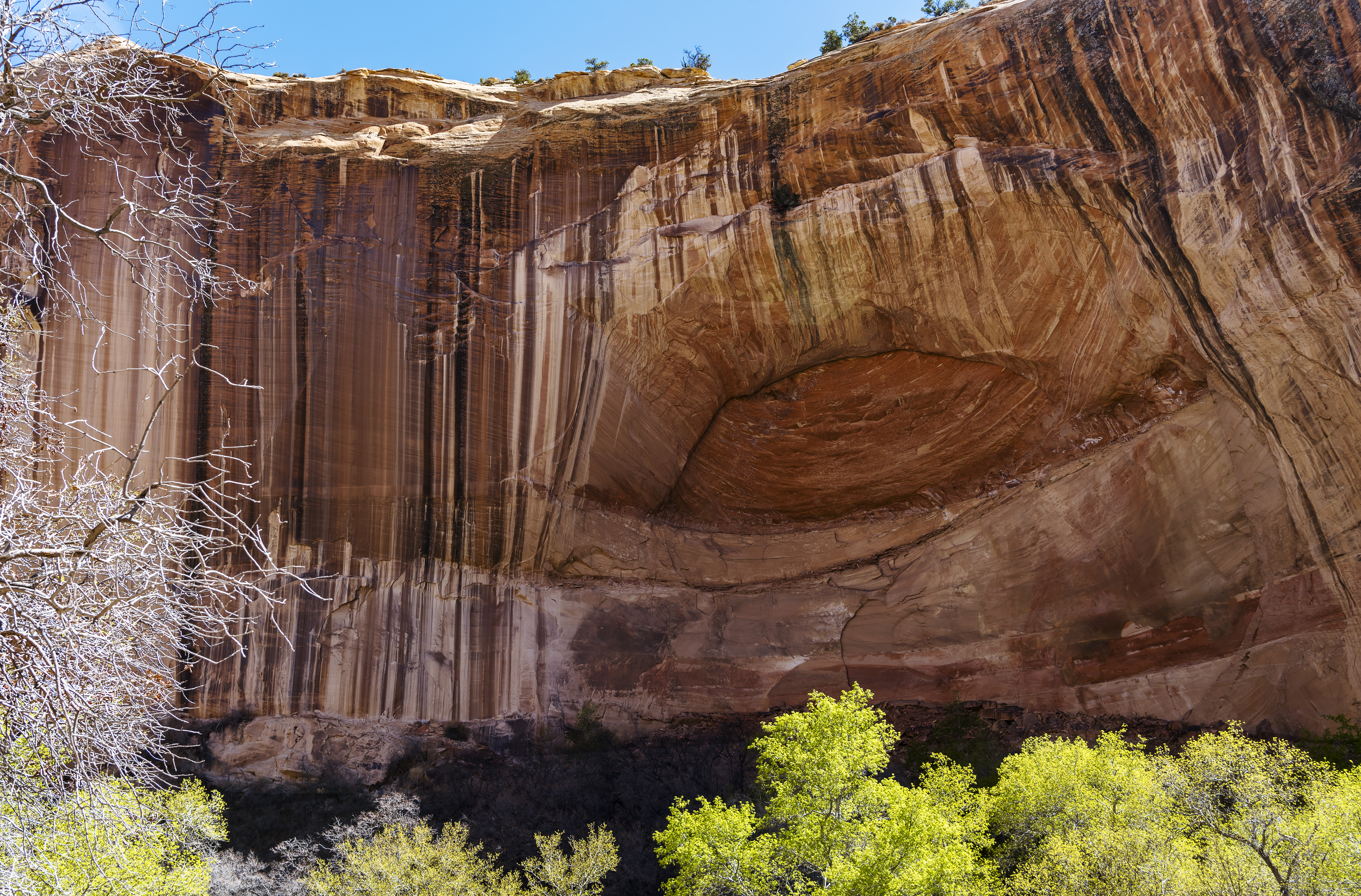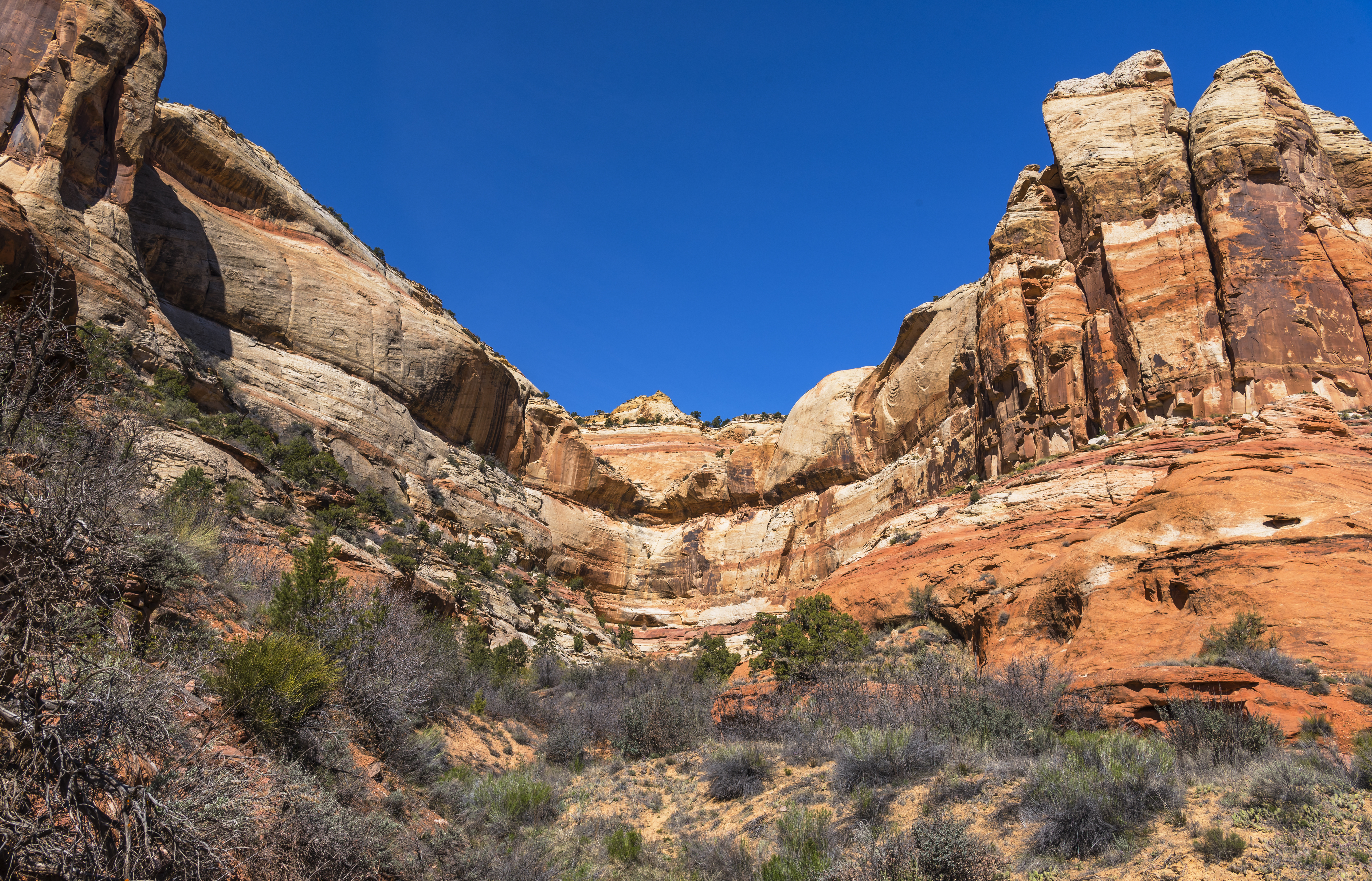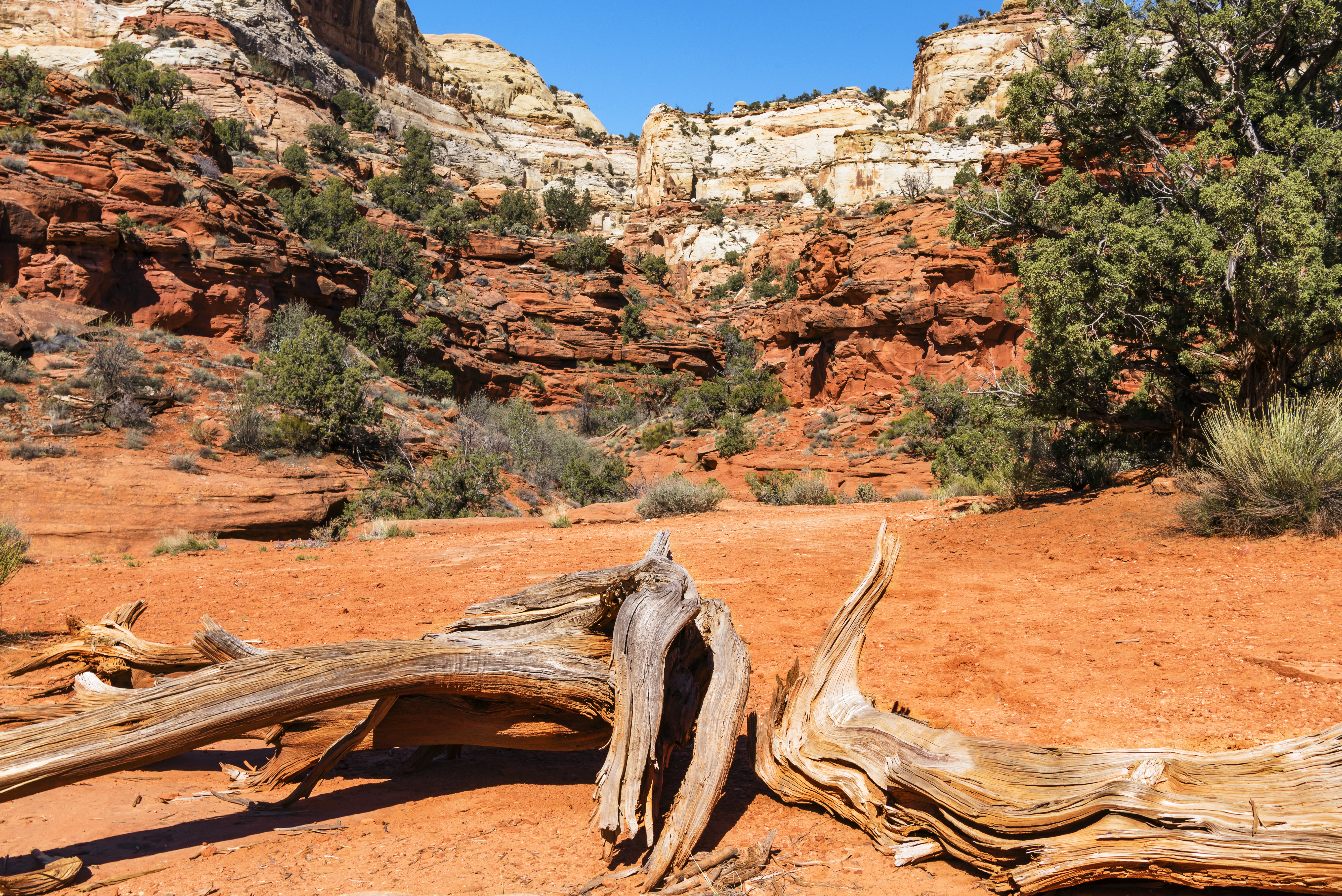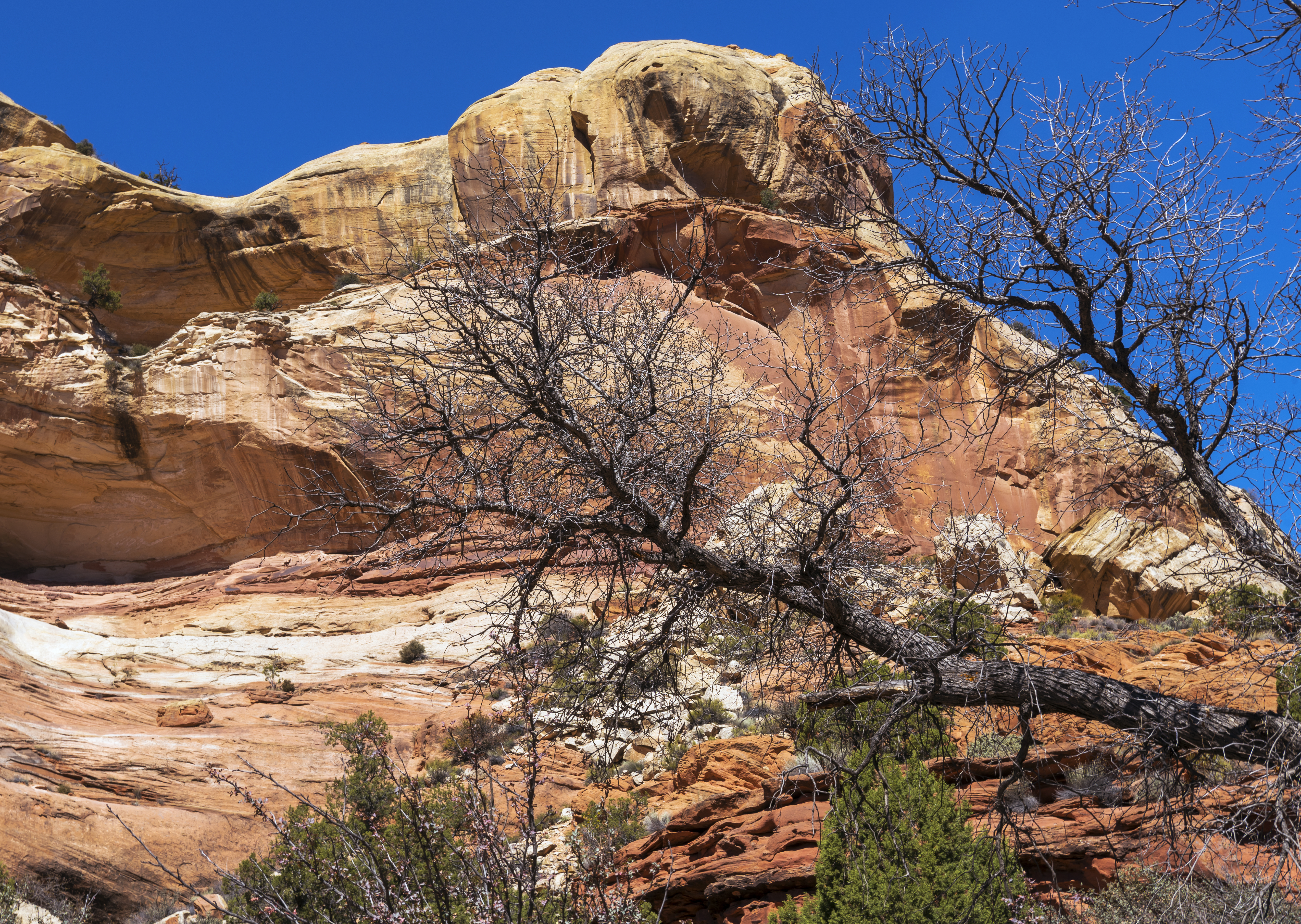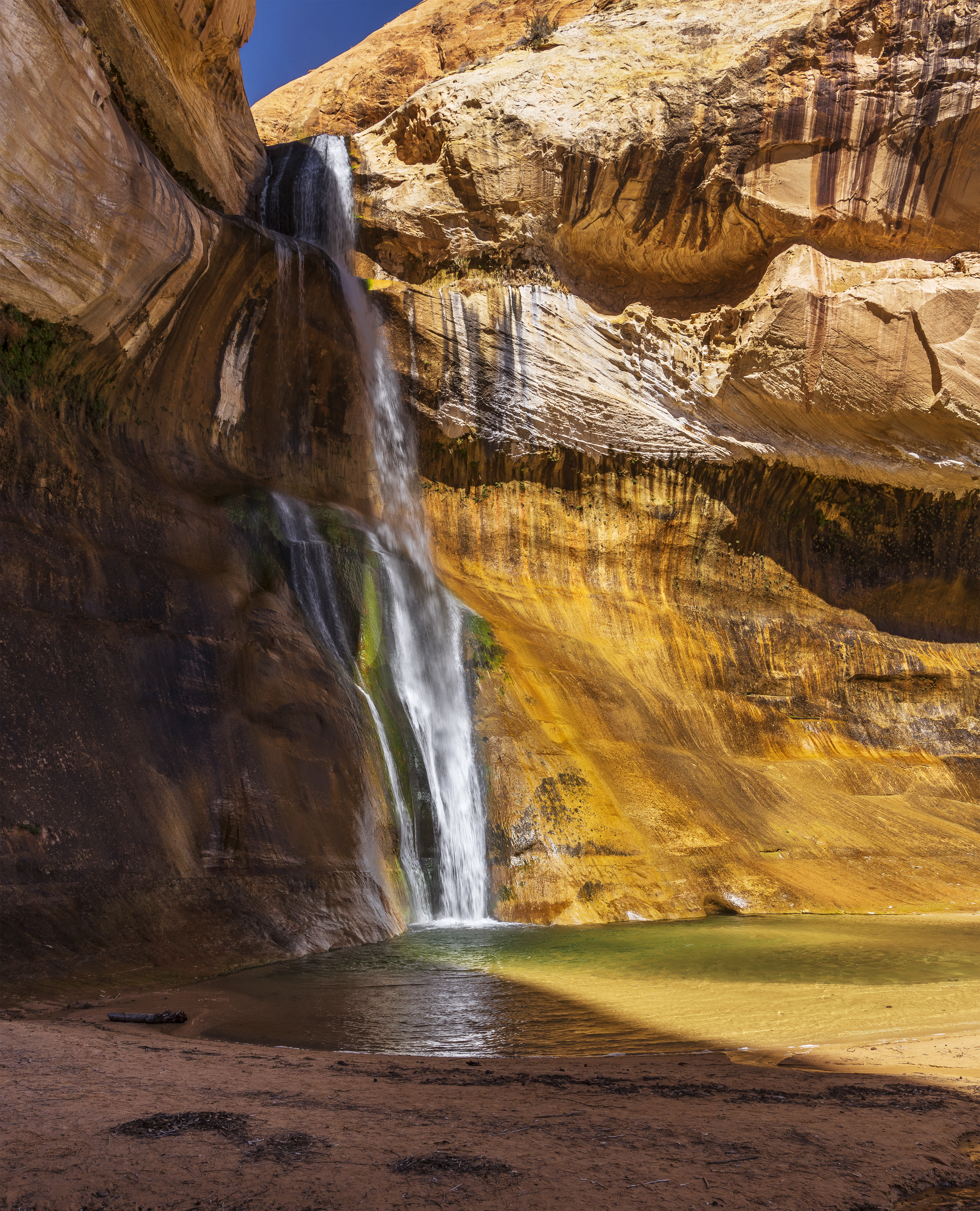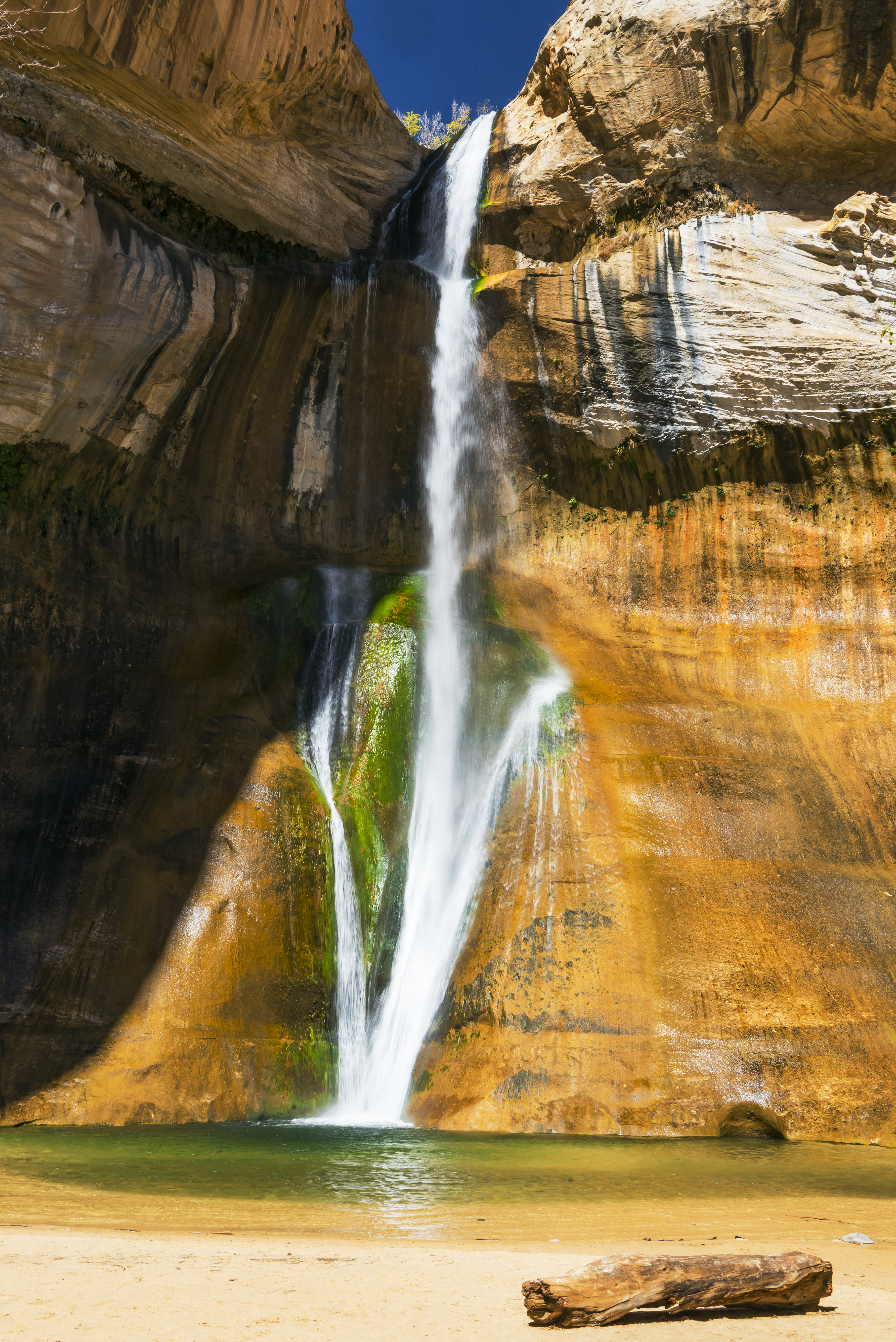 Day 10 Bryce, Utah
Seeing as Escalante is less than an hour from Bryce Canyon National Park, I had to make a visit. The park is crowded no doubt, but I discovered that once you hike down off the canyon rim on a trail, you are pretty alone out there. Saw maybe 3 parties of hikers over a 4 or 5 mile hike. At the time of my visit, there was still a lot of snow at the higher elevations in the park. Here are a few pictures from our hike.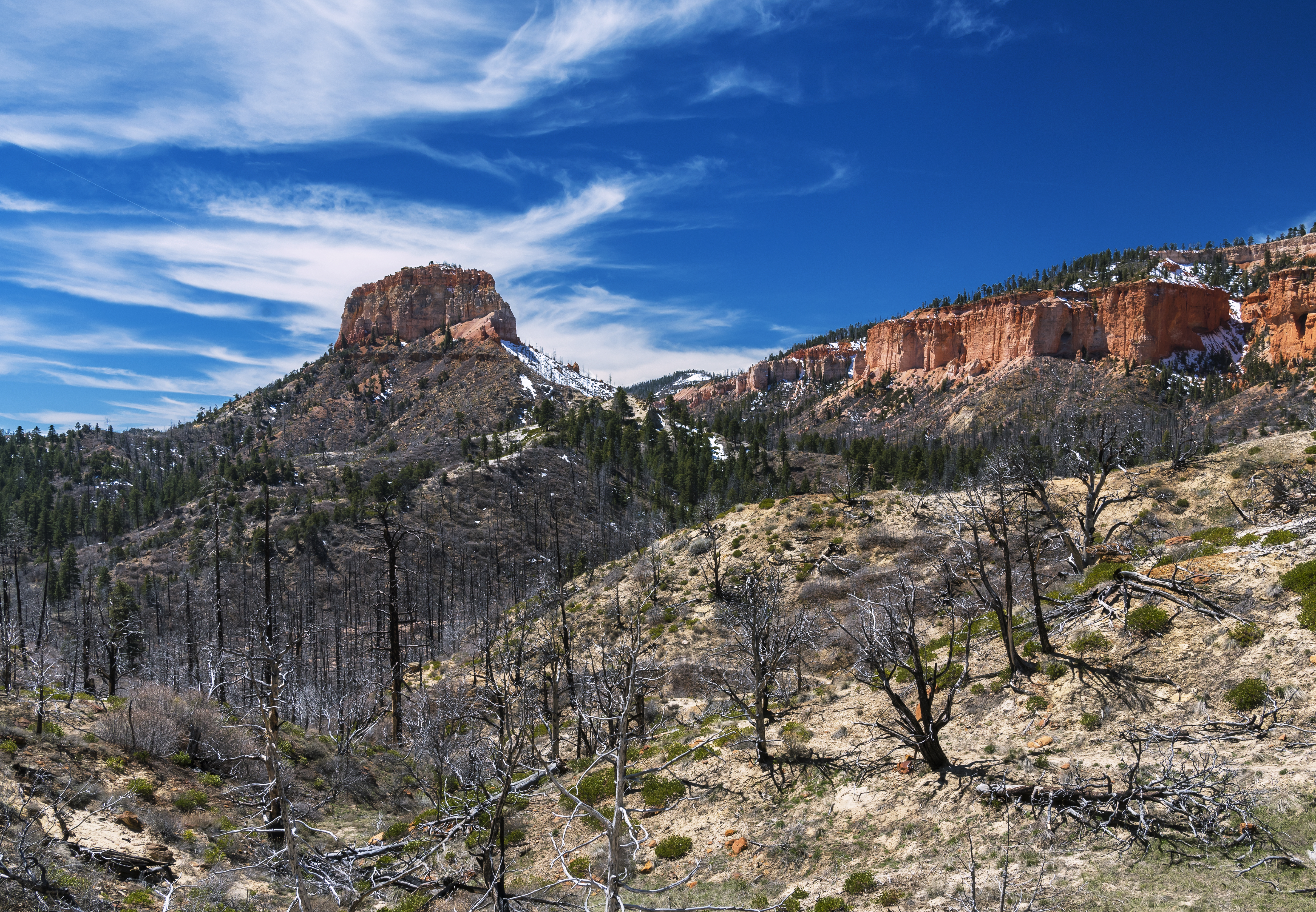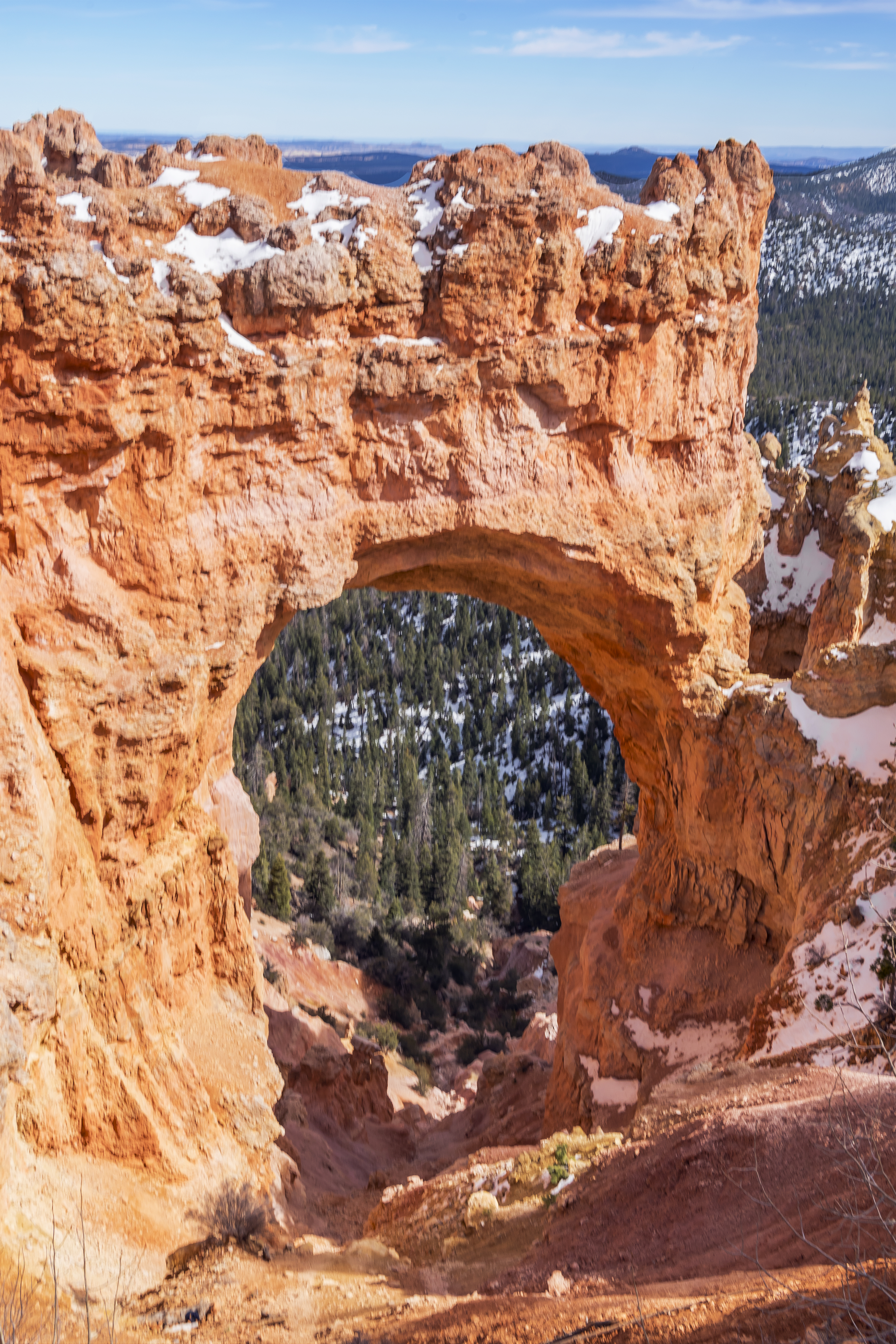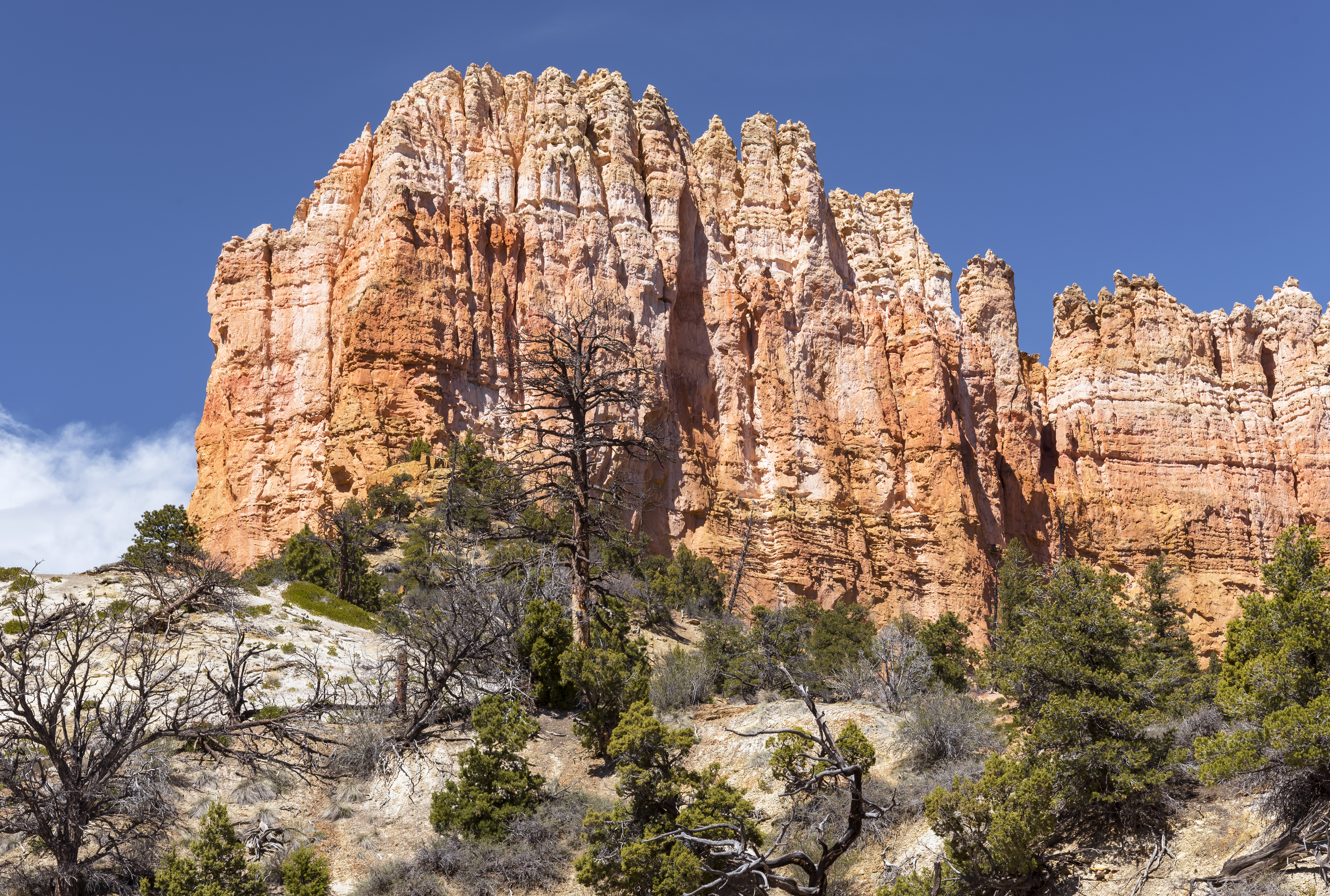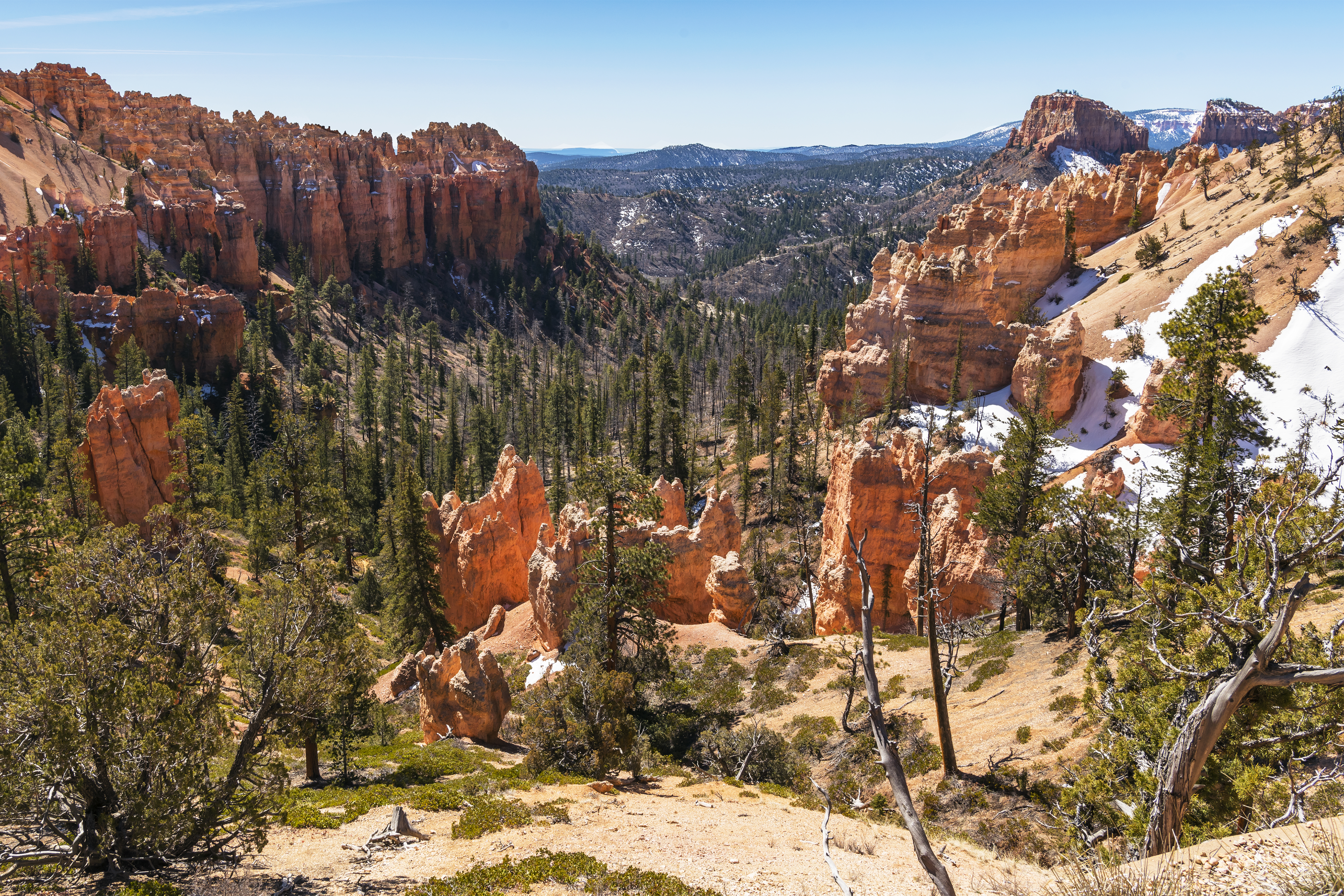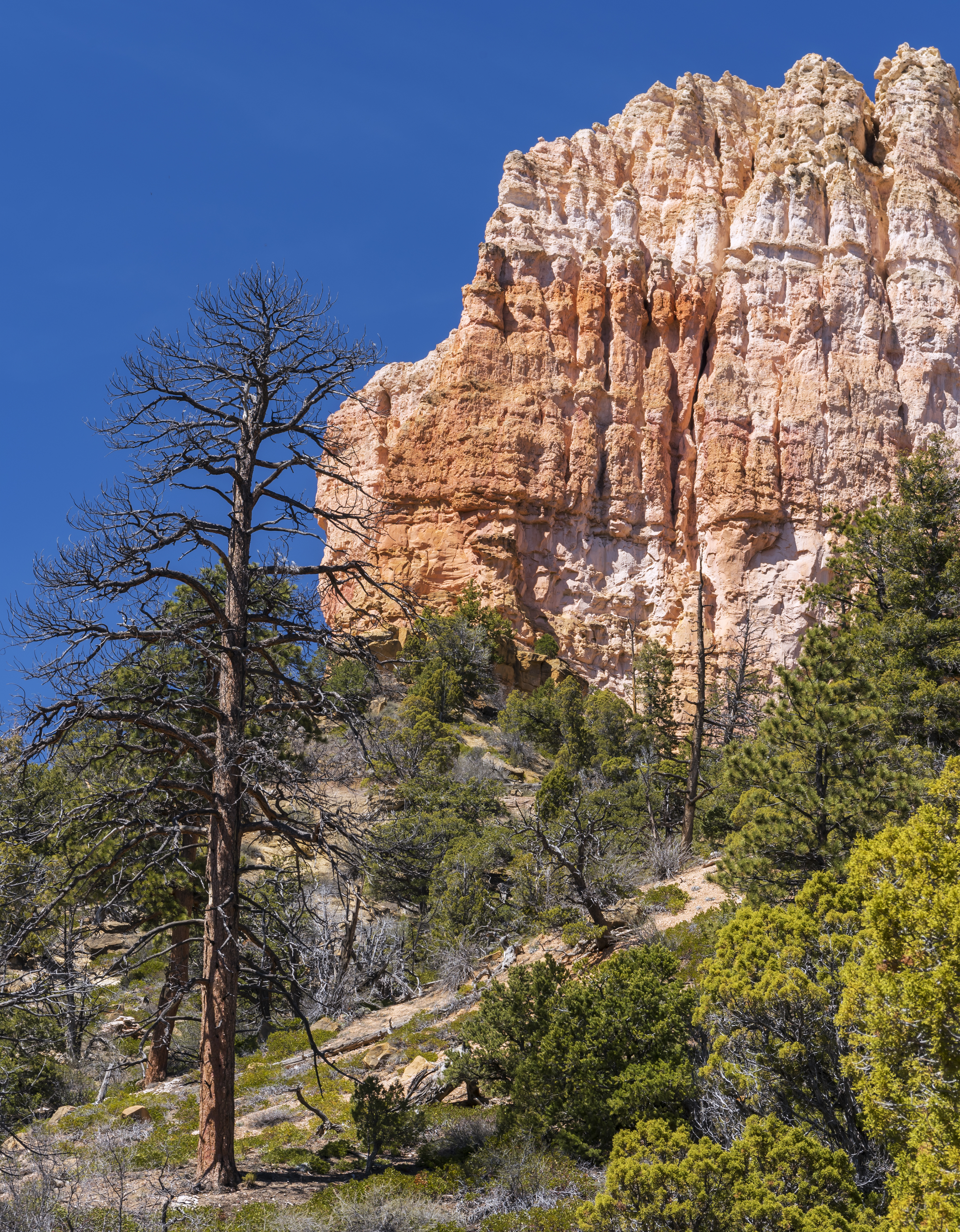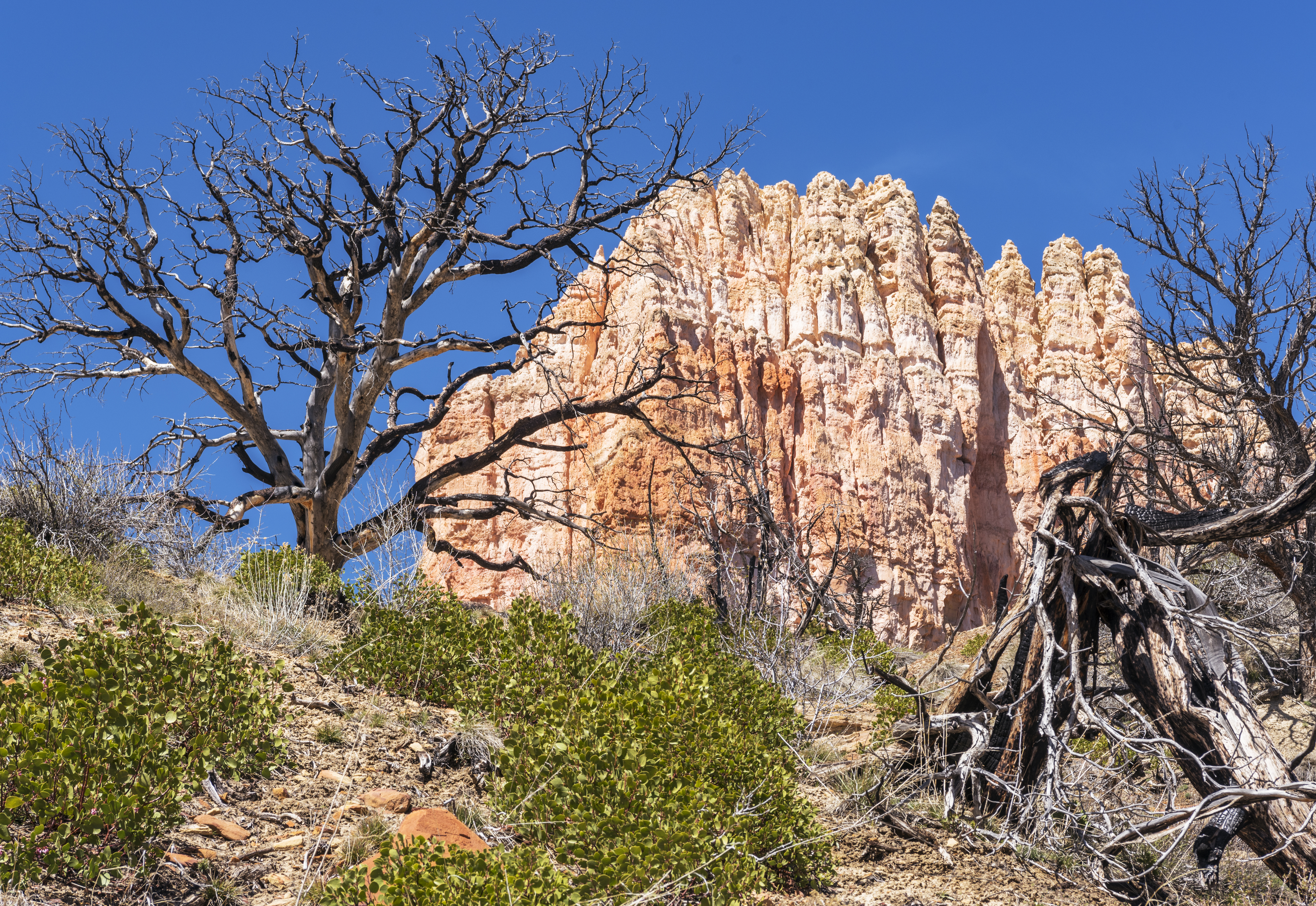 Climbing up, back out of the canyon, proved a bit of challenge. The altitude here is about 8,000 to 9,000 feet. Once back at the car, I continued down to the scenic view at end of road. The trails up here were under too much snow to hike anymore that day.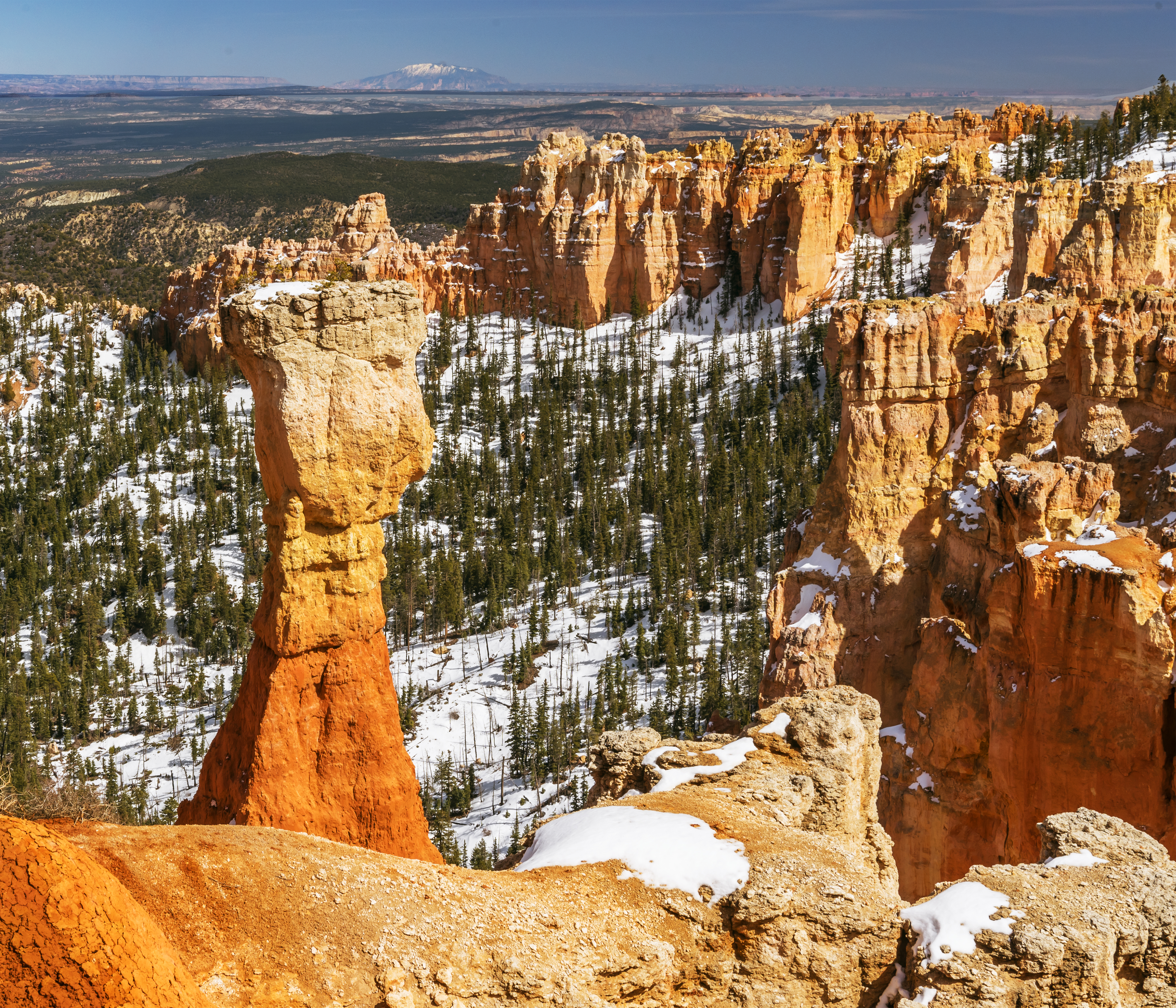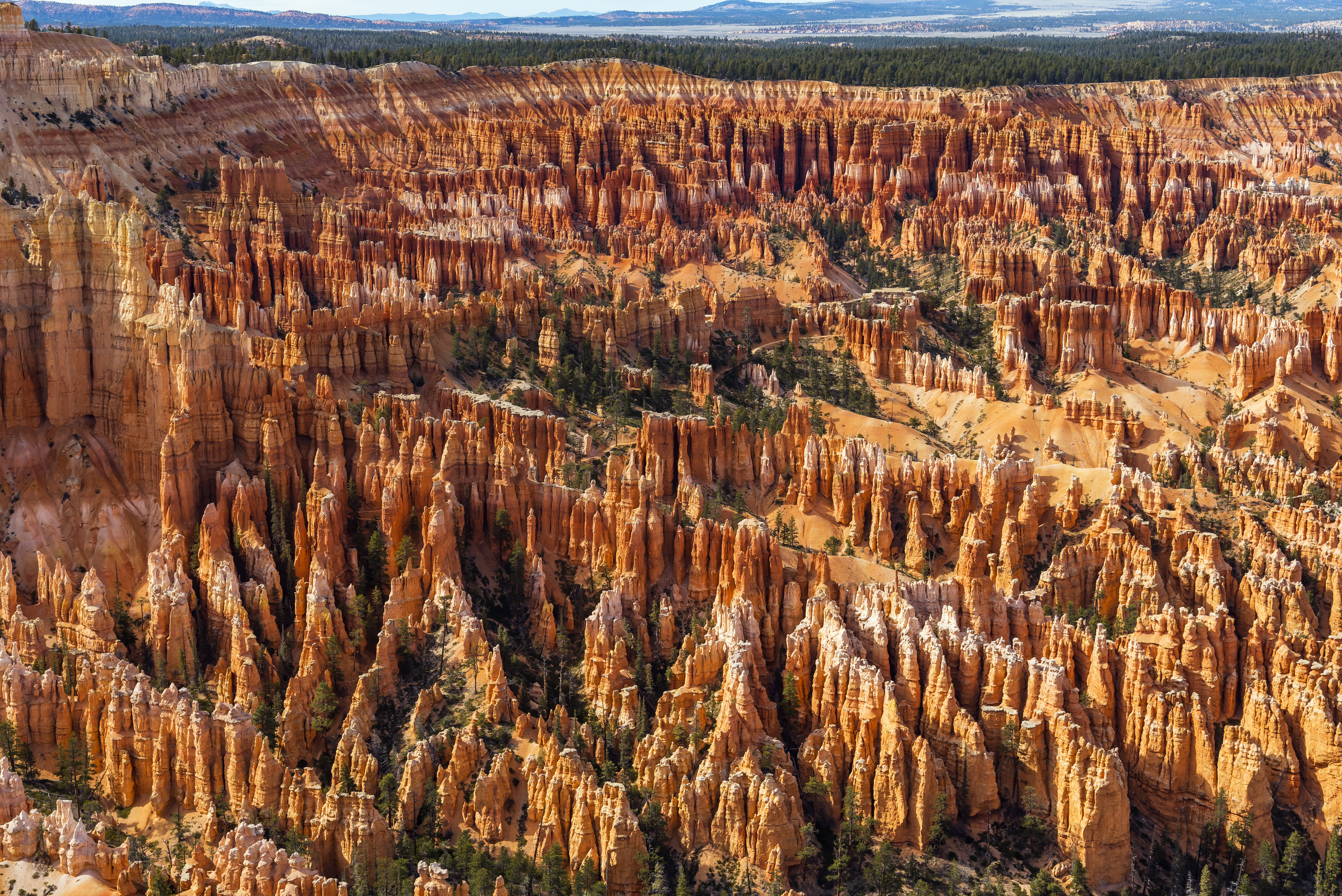 Day 11 Escalante, Utah – Highway 12 to Boulder, Burr Trail
The drive from Escalante to Boulder Utah is among the most amazing in the world! Part way along the route is the Kiva Coffee House, which has amazing views!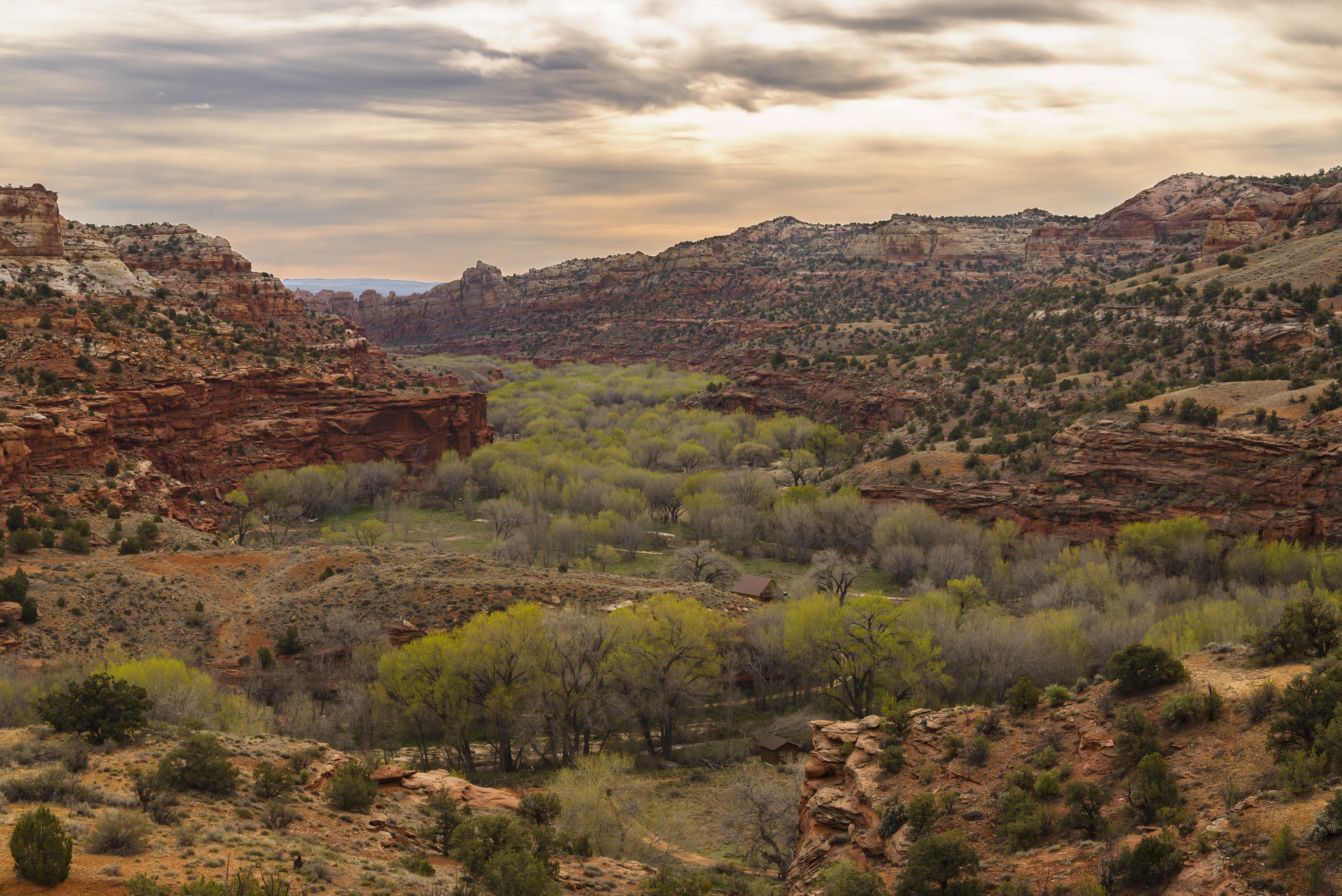 While driving up the Burr trail we stopped to hike up two slot canyons; one wet and the other dry. Neither of the canyons are marked, though they were obvious. The hike up the wet canyon was two miles each way with many stream crossings.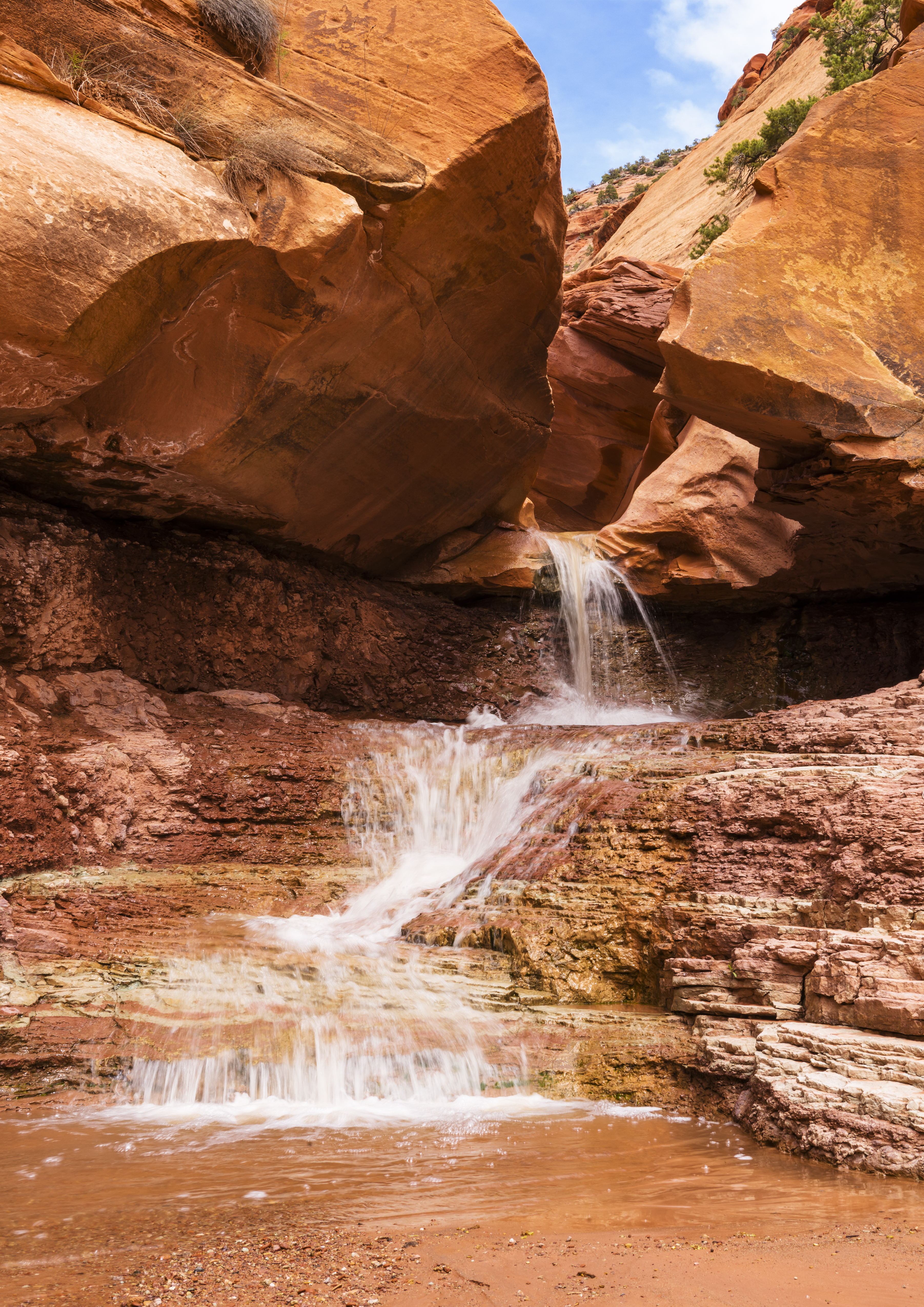 The hike up the dry canyon was more a stroll than a hike.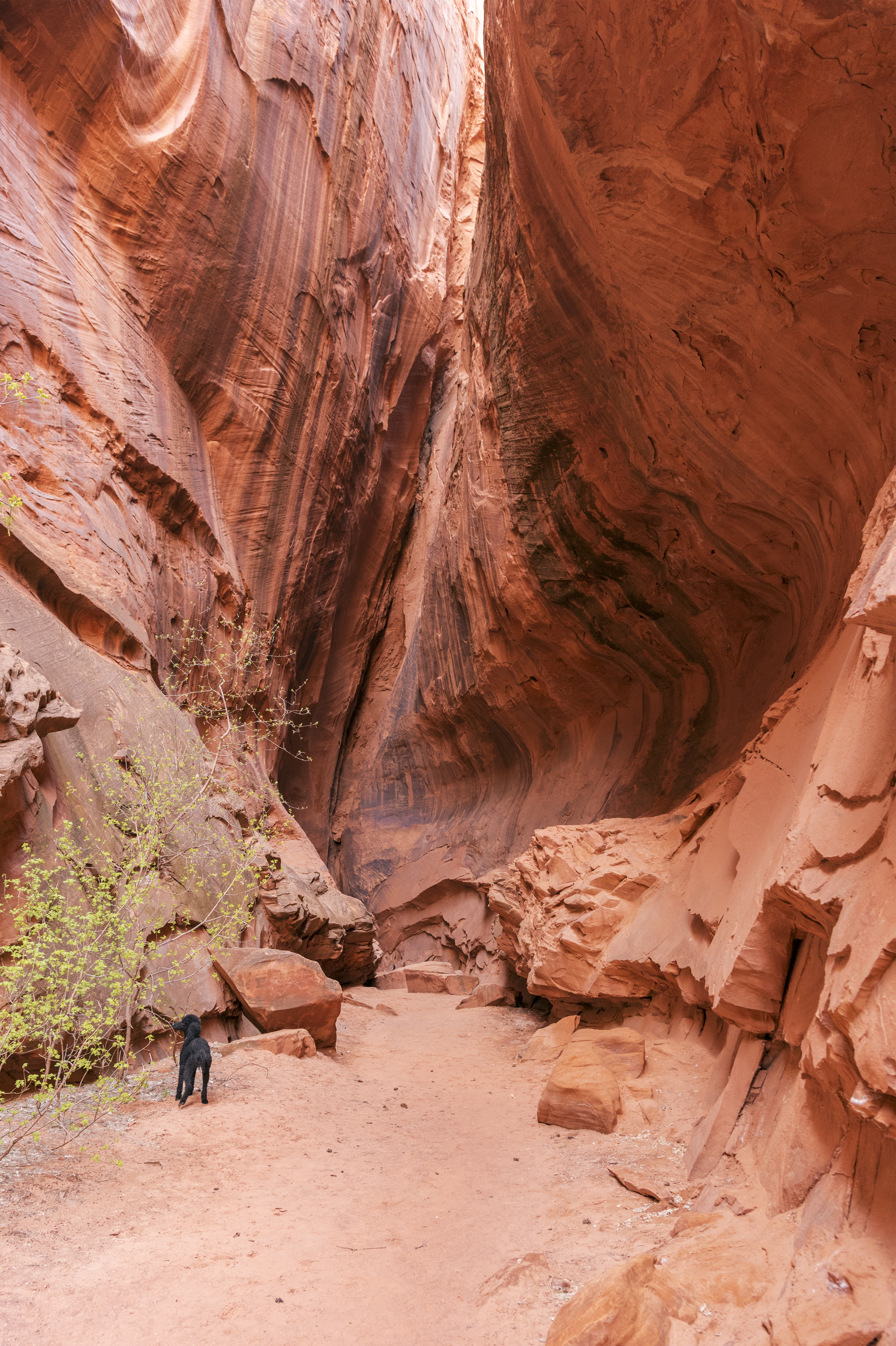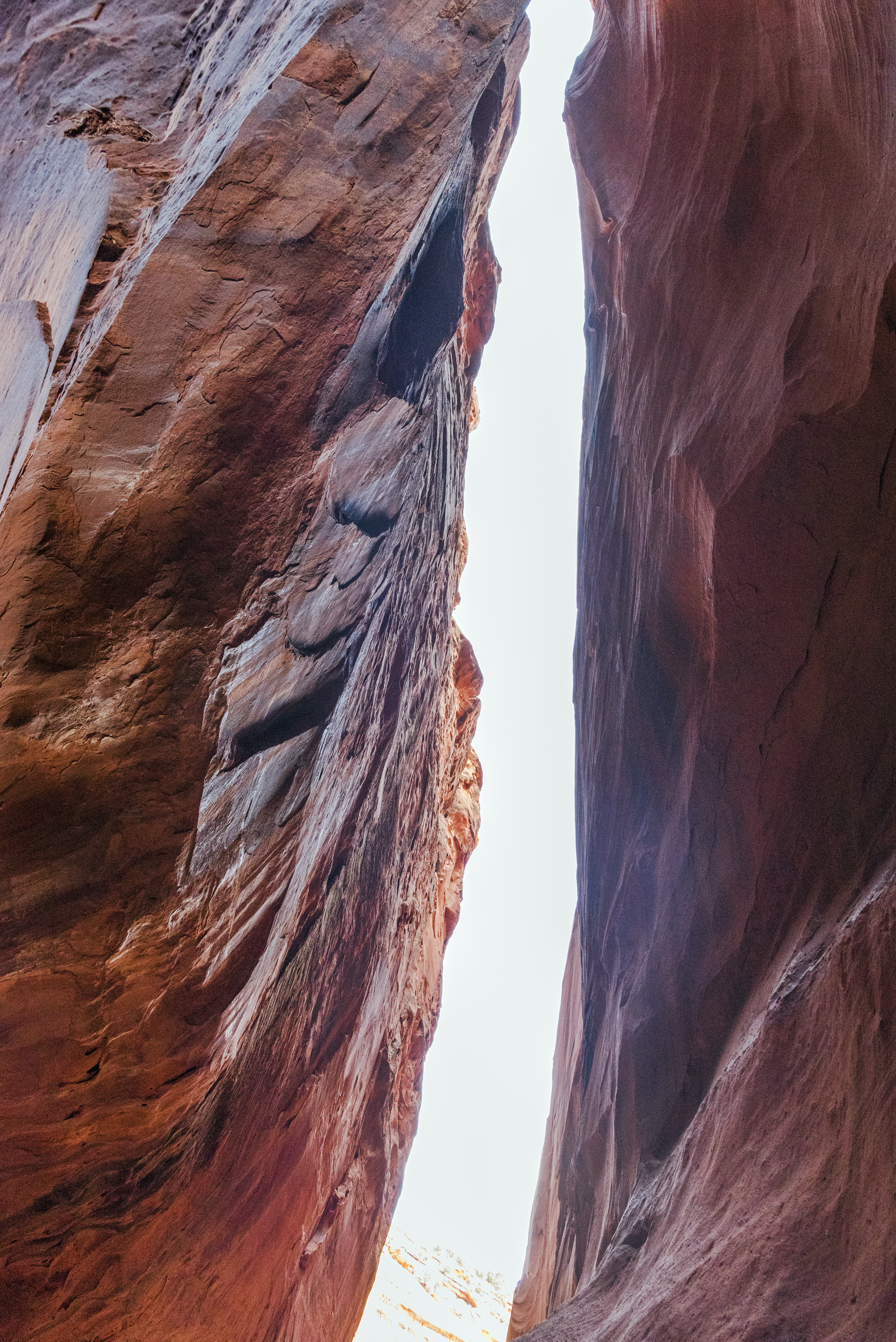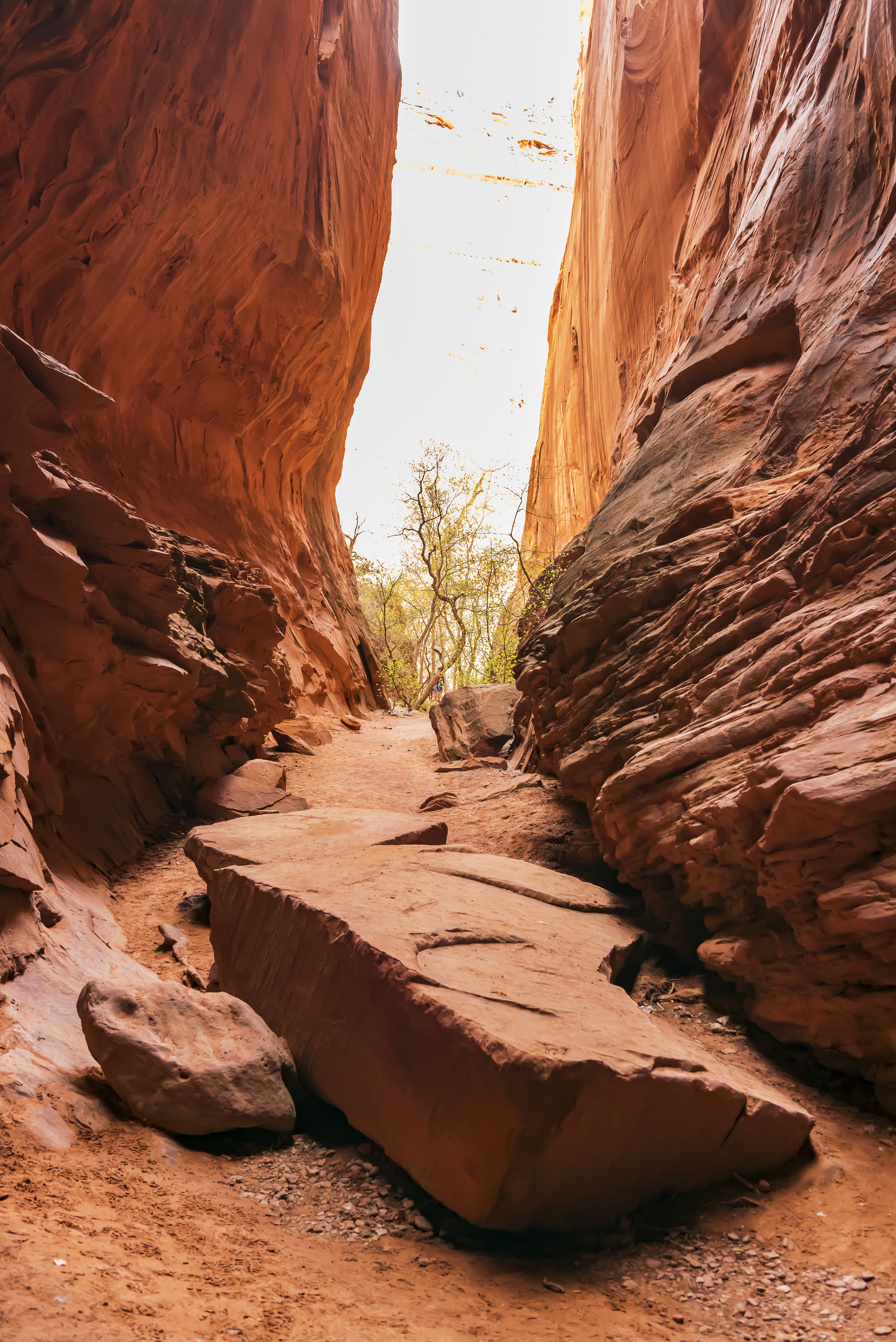 The Burr Trail winds it's way into Capital Reef National Park through one of the back doors. Here is a view from a scenic high point on the road. Didn't make it to Capital Reef this trip.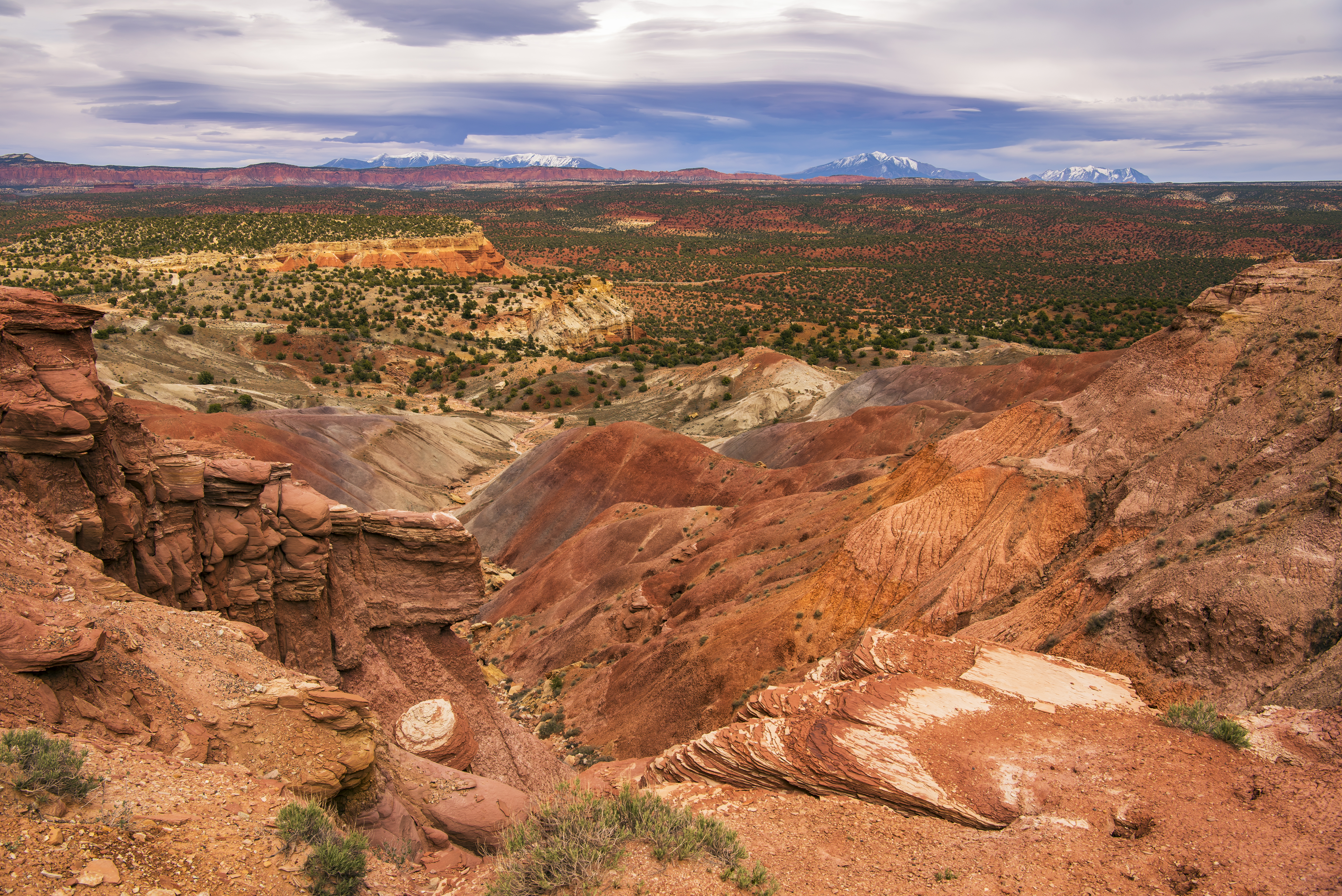 Day 12 Escalante, Utah – Hole In the Rock Road – Devil's Garden to Zion National Park Kolob Terrace Road entrance
Took a short ride out Hole In the Rock Road to the Devil's Garden. Wish I'd made time to go further but best to save something for next time! The Devil's Garden is an easily accessible collection of hoodoo's in the Grand Staircase Escalante National Monument that are great for climbing on and around!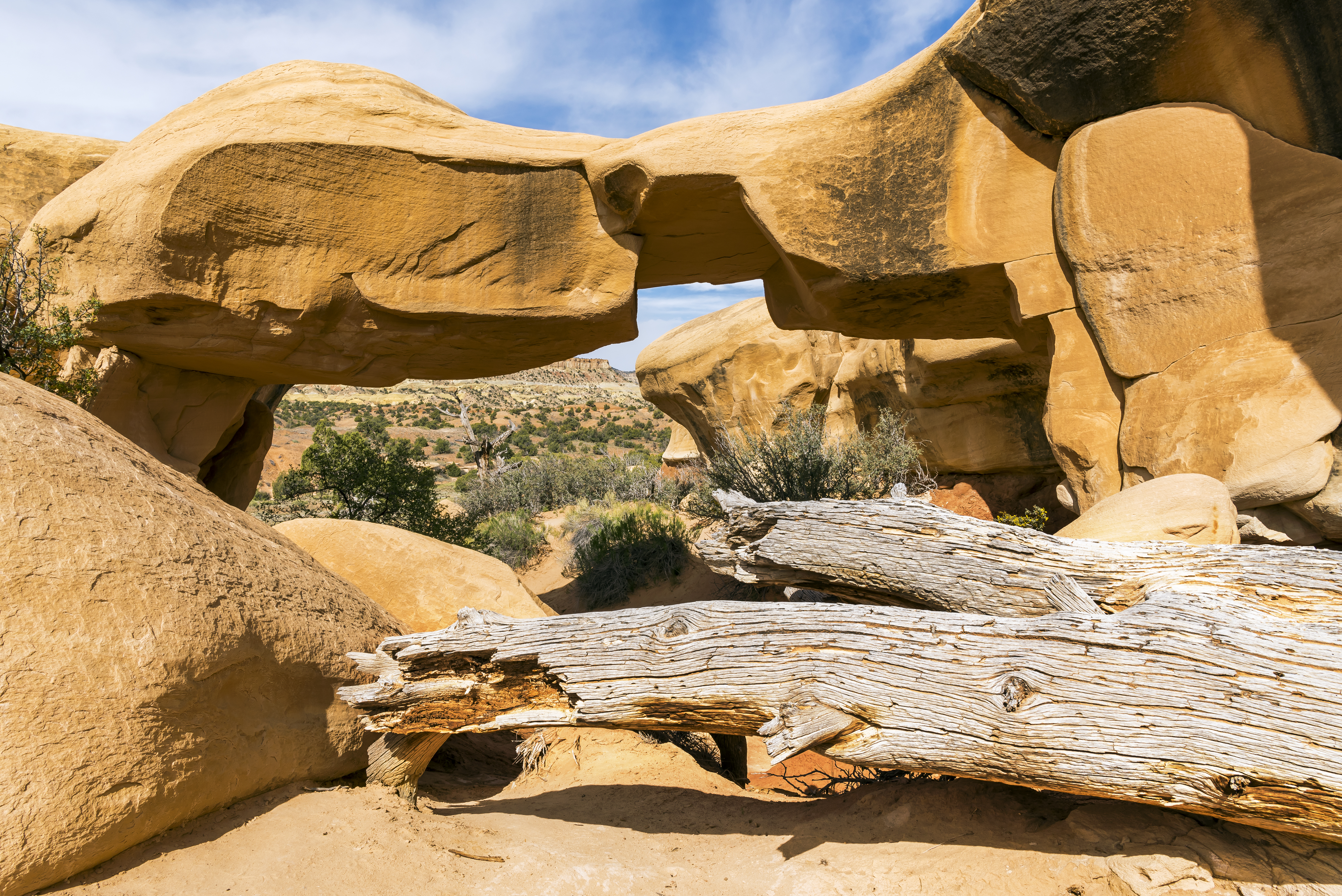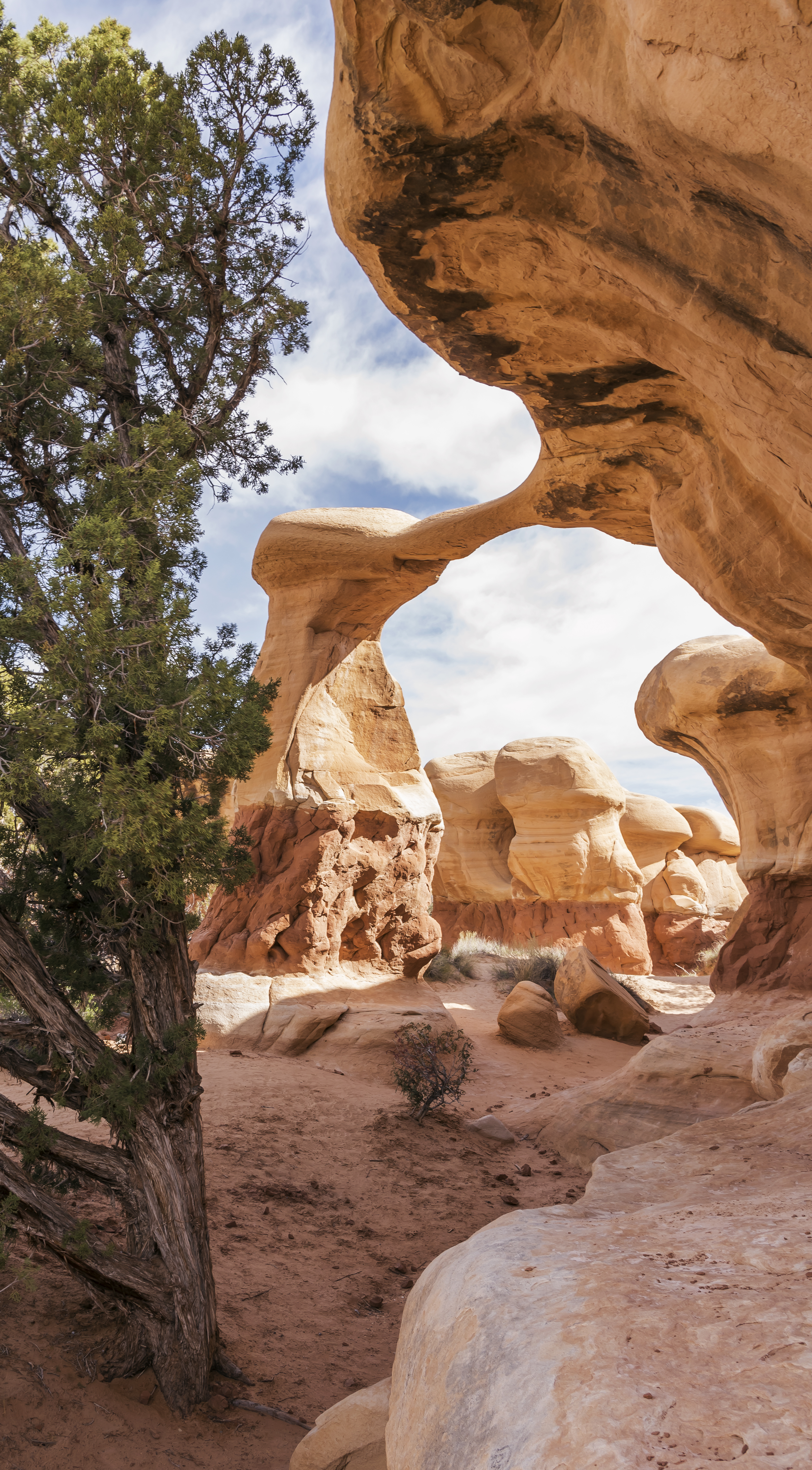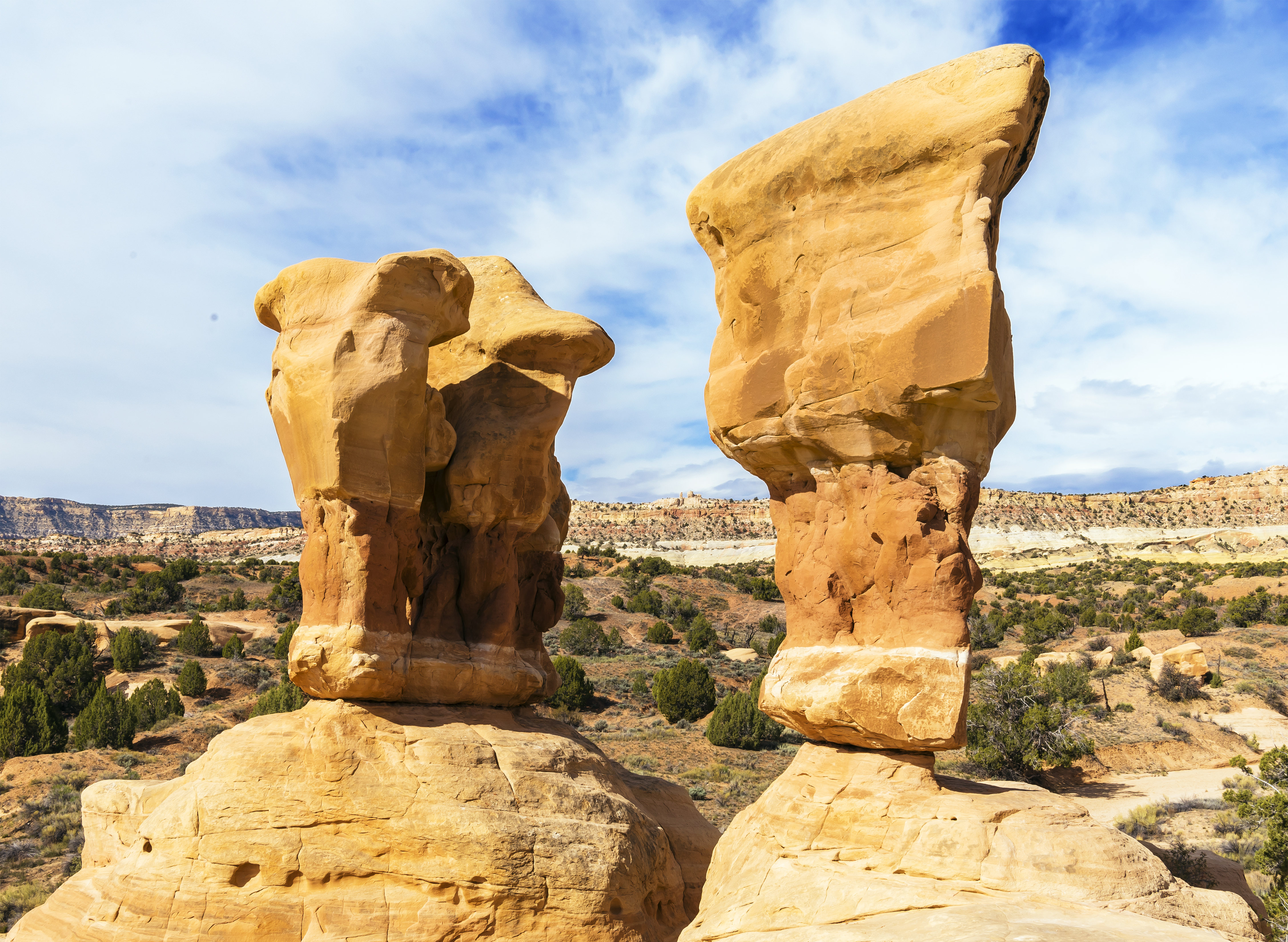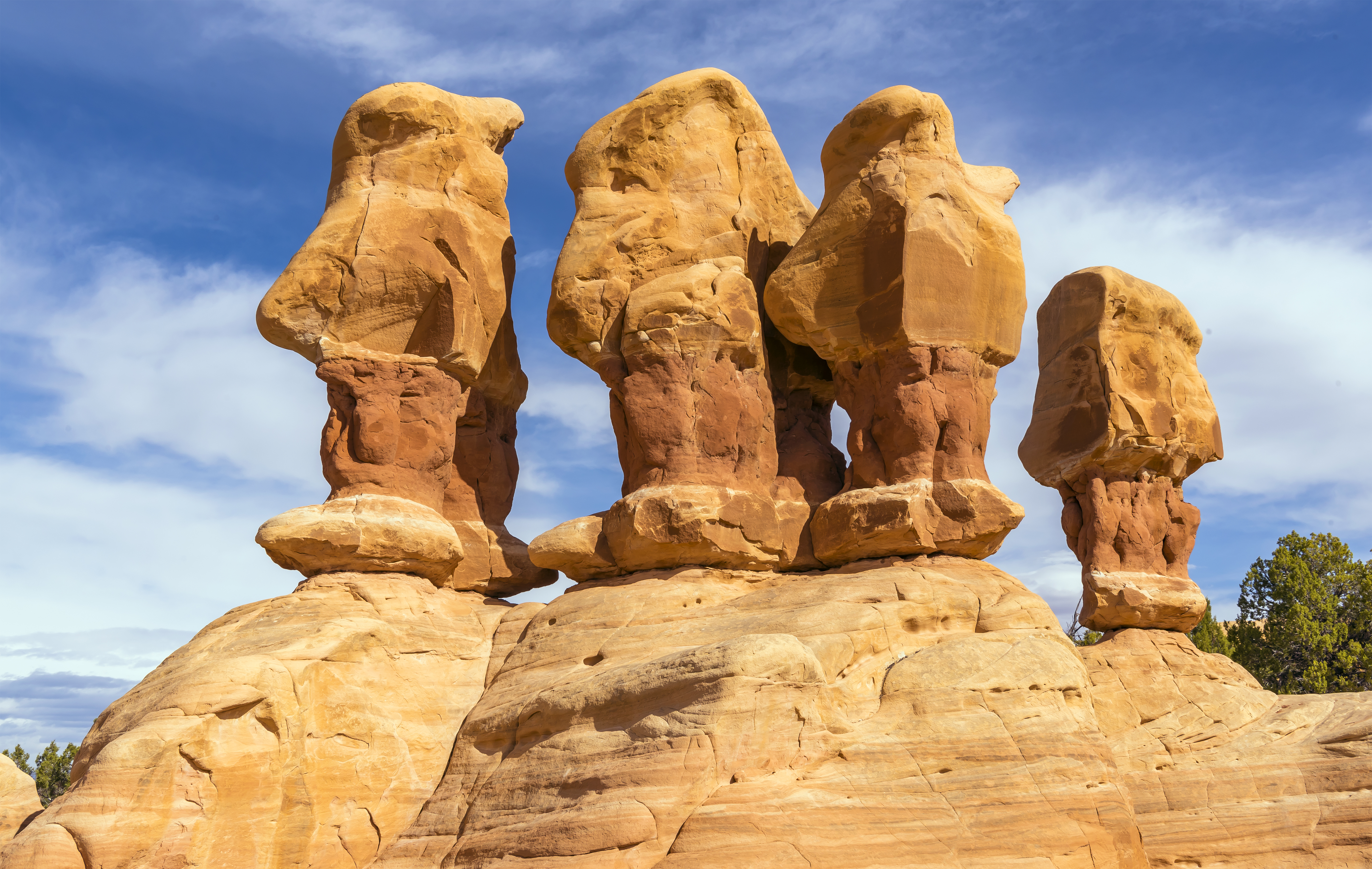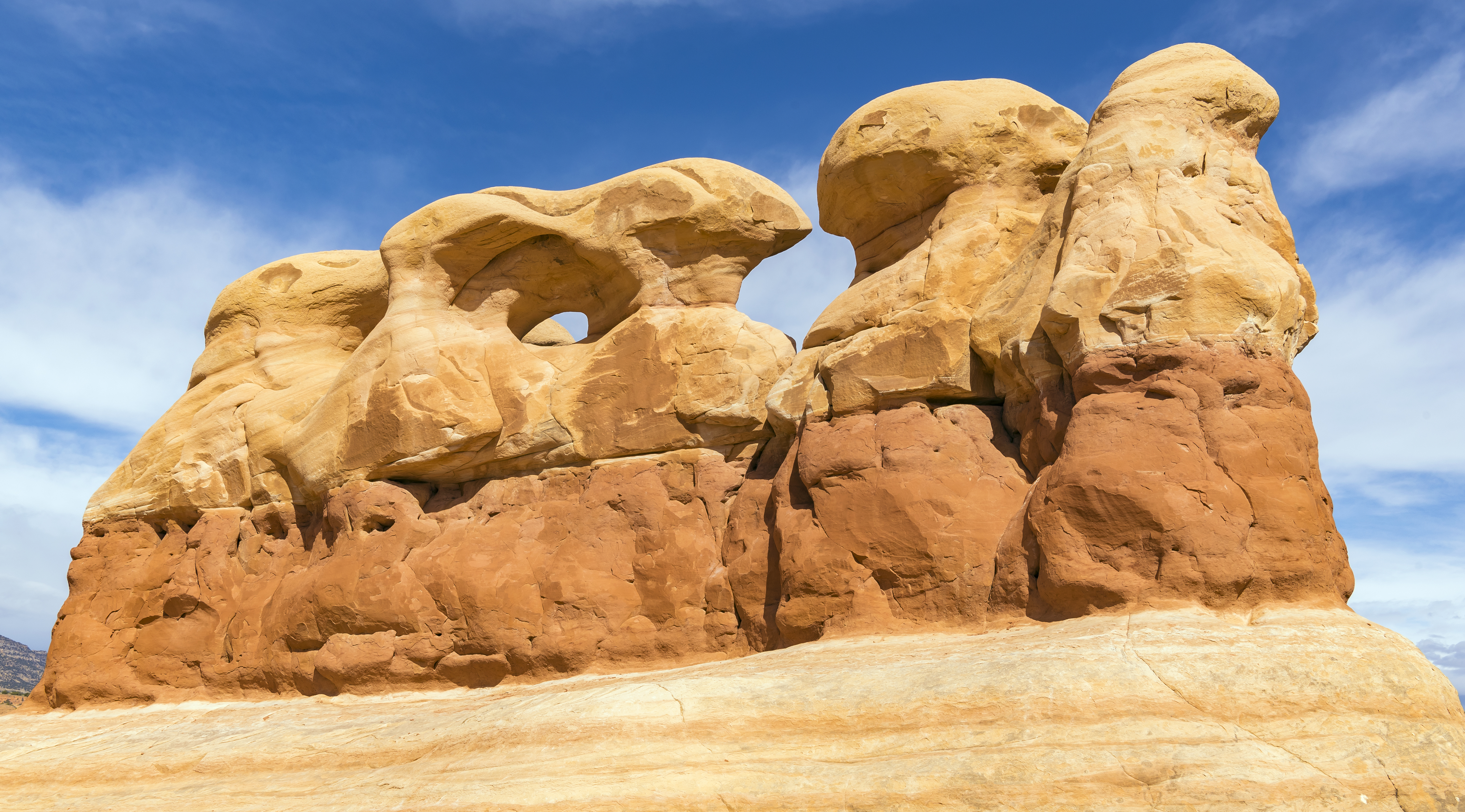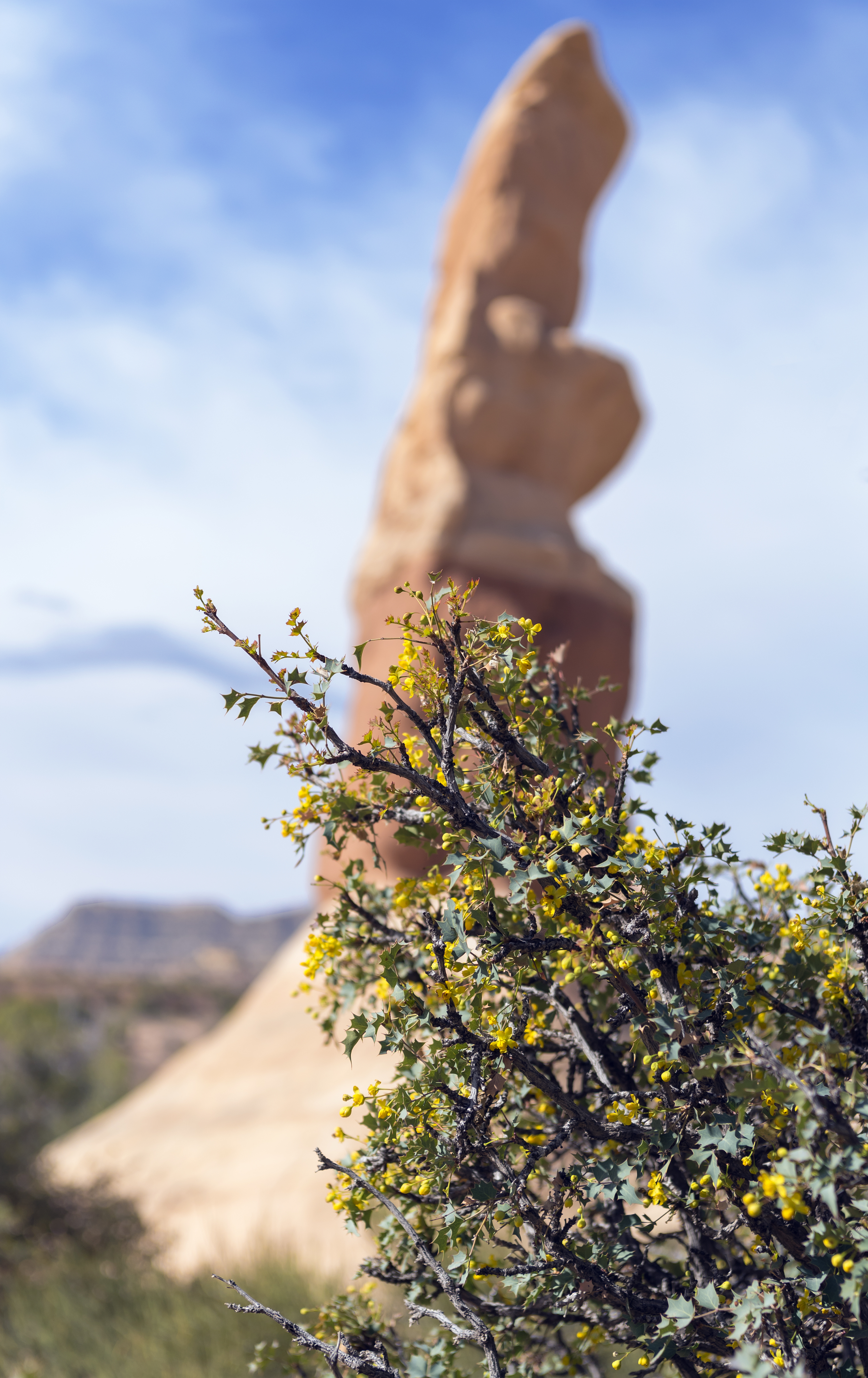 Following this, we took a drive through Zion National Park on Highway 9, the main route, where even parking is a challenge, and then drove back into the park on Kolob Terrace Road. This entrance has no services and charges no fees. The trails are rugged to say the least and most plunge pretty much straight down the cliffs.